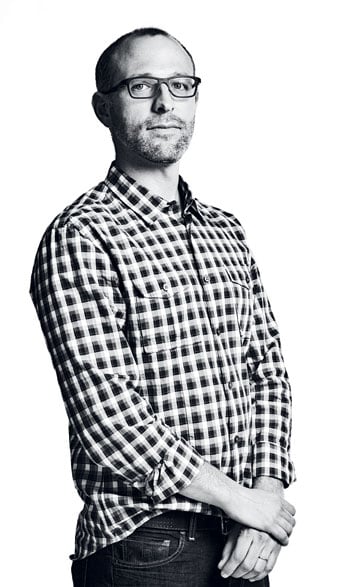 In the Gospel According to Dan Yates, as in the Book of
Genesis, building a better world doesn't happen overnight. Such things
take time.
"When we first started Opower," Yates says, referring to the
Arlington firm of which he's cofounder and CEO, "everybody was doing these
really non-incremental, boil-the-oceans, change-the-way-the-world-works
companies," he says. "And you need some of them. But more often than not,
they fail."
Opower is decidedly not a boil-the-oceans—Silicon Valley-speak
for "too ambitious to succeed"—type of venture. It's a software company
that does one really boring thing exceptionally well: persuade Americans
to use less energy—to turn the thermostat down to 68 in winter, skip the
AC in summer, and kill the kitchen lights before bed. But Opower reaches a
lot of households—more than 10 million—and it knows a thing or two about
persuasion.
Humans, it turns out, are deeply social creatures, carefully
attenuated to societal norms. We care about nothing so much as what our
friends and neighbors are up to. (Hence Facebook, hence the Kardashians,
hence the whole modern shebang, really.)
Tell people they're energy hogs compared with the folks next
door, as Opower does in a colorful mailing each month, and they'll use
less. Once you find out that your Neighbor Rank is a dismal 43 out of 100,
68 degrees doesn't seem so bad.
No single household is likely to reduce its energy use by more
than a few kilowatt-hours per month. But a few kilowatt-hours across 10
million homes add up. Opower is five years old, and it recently announced
it has saved Americans more than 1 billion kilowatt-hours of electricity.
That's more than $120 million worth of energy, enough to take Arlington
County off the grid for a year.
Yates and his cofounder, Alex Laskey, may have invented
Neighbor Rank, but they didn't invent normative messaging. They borrowed
the idea from Robert Cialdini, professor emeritus of psychology and
marketing at Arizona State University. In a series of experiments in the
early 2000s, Cialdini and a professor from California State University,
San Marcos bombarded hundreds of San Diego homes with doorknob hangers,
asking residents to use a fan at night instead of air conditioning and to
make other small changes. Each hanger made a slightly different appeal:
Protect the environment! Save money! Conserve resources for our
kids!
Cialdini wanted to know what messages would motivate people to
pay more attention to their energy consumption—a tall order because
kilowatt-hours are cheap, invisible, and a lot less interesting to track
than, say, your fantasy-baseball team.
"Six minutes is the average amount of time that an American
spends thinking about energy use in a year," Yates told a crowd of Google
employees during an Earth Day keynote address in April. "Most of us here
probably think about Justin Bieber more than we think about our energy
use."
When Cialdini's research assistants checked the meters each
week, they found that most of the hangers made no difference; in some
cases, residents started using more electricity. Only one message induced
Californians to turn off the AC: Did you know that most of your
neighbors choose to use a fan at night? Thus chastened, homeowners
dropped their usage by 6 percent.
On a soggy Tuesday morning this spring, Yates and I go for a
run in Rock Creek Park. Yates, 34, lives in DC's Mount Pleasant, in a
four-bedroom house that he and his wife, Tobie Whitman, bought two years
after moving to Washington in 2007. He appears on the porch like a vision
of the late Steve Jobs—gaunt, with thinning gray hair cropped close, a
sharp, stubbled jaw, rimless glasses. We set off at a healthy
clip.
Yates grew up an only child in San Diego. Dad was a career Air
Force man and inveterate garage tinkerer; he retired from the service and
went into defense contracting, working on spy satellites. Mom was Israeli
with a doctorate in education from Rutgers. She taught Hebrew in the shul
where Yates had his bar mitzvah, and she got him into the
gifted-and-talented program in the neighboring La Jolla school
district.
Sounds pretty dweeby, I tell him.
"I was definitely not the kid at the cool table," he says. "But
I played sports, I had girlfriends, I stayed up late, and I didn't
actually program [computers]."
We hop the guardrail on Klingle Road and drop down into Rock
Creek Park. It's cool along the creek, and the cathedral of trees overhead
coaxes out Yates's inner naturalist. He gives me a mini-lecture about the
geology of the Hawaiian Islands, the water wheel that's been rebuilt at
the park's Peirce Mill, and great blue herons: "They stand in shallow
water and basically don't move for 11 hours till a fish swims underneath
them." He sounds envious, as if he wouldn't mind having such patience—or
predatory instinct.
When Yates arrived at Harvard in 1995, computers were hot.
Amazon had sold its first book in July of that year. Windows 95 had
appeared in August, just weeks after Netscape's $2.9-billion IPO sent
Silicon Valley into a tizzy.
Yates majored in computer science, joined the Entrepreneurs
Club, and in 1996 told a Harvard Crimson reporter he
intended to start his own software business. Just after graduation, Yates
convinced his roommate, Jay Kimmelman, to move with him to the Bay Area.
Within months, a friend of Yates's older cousin asked them to join his
online music start-up, Echo. "We were like, 'Well, he knows what he's
doing—he's 25,' " Yates says.
They agreed to sign on for a year. That spring, even as the
bubble began to burst, Echo raised millions and scaled furiously. It was
Yates's first rodeo in Silicon Valley, and it was a hell of a
ride.
Soon he was scheming start-up ideas of his own. "I needed to do
something that, even if it failed, I felt good about," he says. "I wanted
to do something that mattered." Both Yates and Kimmelman had mothers who
were educators, so, Yates says, "in spite of everyone saying, 'You cannot
build this business in educational software,' we looked
there."
Edusoft, which offered educational-testing software to
public-school districts, had an inauspicious start. "The bubble had
completely burst," Yates says, and the founders' combined age was 45. "The
fundraising was a total bitch." Many of their early employees were headed
to grad school in the fall. If the operation went bust—oh,
well.
Joe Greenstein, employee number nine and now CEO of the
social-networking movie site Flixster, says that when he arrived at
Edusoft headquarters, in San Francisco's Mission District, "it was just
disturbingly cute. They were in this tiny one-room office that had
previously been a teahouse. There were no desks left, so I had to sit in
the server closet." When potential partners came by, Yates and Kimmelman
got friends to sit at empty workspaces and look busy.
In four years, Edusoft grew to 140 employees and $20 million in
annual revenue. Yates and Kimmelman decided to sell, Yates says, "right as
we were about to hit the growing-pains era." Houghton Mifflin paid about
$40 million for the firm, and overnight Yates, who till then had a few
hundred bucks in his checking account, became a millionaire. He was barely
old enough to rent a car.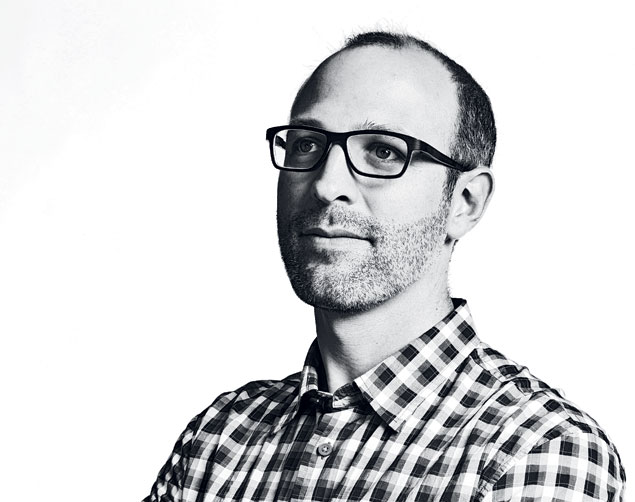 Yates and I finish our run by racing to the top of a hill. It's
the first time in an hour he has quit talking and started sucking air. We
stretch, layer up, and walk to a cafe where, over a decaf cappuccino, he
spins the story of Opower for me.
The start-up has its roots not in a Silicon Valley garage but
on the Pan-American Highway, which runs from Deadhorse, Alaska, to
Argentina's Tierra del Fuego. It was there, on a yearlong road trip, that
Yates first saw the ravages of widespread environmental
degradation.
He had started dreaming of driving across the Americas soon
after cashing in at Edusoft. He stayed on there for a year but grew
restless. "It was painful watching my twenties slip away," he
says.
Whitman finished her PhD in international relations at
Cambridge—she'd been a year behind Yates at Harvard, and the pair had
struck up a long-distance romance after reconnecting at a wedding in
Alabama—and joined Yates in San Francisco.
The couple bought a used Toyota 4Runner, shipped it to
Anchorage, and picked it up on the docks in August 2005. With gas cans
strapped to the roof, they drove south, sleeping in motels and by the side
of the road. They studied Spanish in Mexico, sailed off Belize, and
trekked through Panama's cloud forests. Yates was struck by denuded
hillsides, charred cropland, and the Galápagos Islands' stunning
megafauna.
The adventure ended where Ruta Nacional 3 does, in Ushuaia,
Argentina. They put the 4Runner on a boat to the US and moved back to San
Francisco, where Yates kicked around the idea of starting a green
nonprofit, trading "socially positive" diamonds, or funding habitat
protection in Bolivia.
The issue of impact nagged at him—whatever he was going to pour
time into, it needed to punch above its weight. "I basically asked myself
a simple question," he said in his Google keynote address. "What do we
suck at here? And the answer was pretty clear: At the end of the day, we
use a lot of dirty energy."
Working with Alex Laskey, a Harvard classmate, he began casting
about for business ideas. Clean tech was hot, especially solar. One
scientist "had designed this crazy system to use, effectively, birthday
balloons—big Mylar shiny balloons—to concentrate solar power onto small
cells." Yates built economic models, trying to figure out which moon-shot
ideas might be profitable.
"I'd had this unformed idea that the utility bill was really
crap," he says. "That it was a huge missed space and there was something
to be done to better it." Then he got turned on to the work of Cialdini,
the ASU psychology professor. "He had just done a study that showed,
effectively, that this neighbor-comparison stuff gets people to save
energy. And that's how it started."
Positive Energy, later renamed Opower, was born in San
Francisco in 2007. It wouldn't boil the oceans or revolutionize solar or
liquefy carbon dioxide. It would train people to worry about whether they
had left the porch light on.
What inspires venture capitalists to give a couple of young
guys millions of dollars and tell them to go save the planet?
"When they first came up with this, I was like, 'Wow, can you
make a great business out of conservation?' " says Eric Paley, a managing
partner at the venture-capital firm Founder Collective and one of Positive
Energy's seed investors. "The idea was really unsexy."
Opower's actual customers aren't homeowners but utility
companies, which are under pressure from states to meet conservation
goals. A utility company writes Opower a big check and hands over all its
customer data—millions of homes' worth. Opower crunches the data and sends
"home-energy reports" to homeowners. The owners use less electricity, and
the company stays in the good graces of state regulators.
Harry Weller, a general partner with Chevy Chase-based New
Enterprise Associates, recalls meeting Laskey and Yates: "They started
telling me about their strategy. Dan said, 'So I get the utility data and
I analyze it, and they pay me X dollars per household to provide a report
of the consumer's consumption.' I stopped him right there and I said,
'Hold on—the utilities are giving you their data and they're paying
you? How do we invest?' "
Investors were also eager to bet on the Laskey/Yates duo. The
two—who'd met at an ice-cream social on their first day at Harvard—were
good foils for each other, with Laskey the gregarious networker, Yates the
idea-driven CEO.
"I don't think I've ever seen him have a temper, but Dan is one
of the most anxious, neurotic, stressed-out people," says Joe Greenstein,
Yates's former Edusoft colleague. That's not necessarily a bad thing in a
CEO, he points out. "He's one of the five most inspiring people I've ever
met. He's brilliant. I would invest in anything he ever does."
Laskey, Yates says, "has an encyclopedic memory of the first
names of everybody he's ever met, their kids' names, and their birthdays."
He's the storyteller, the salesman with the winning smile. Yates is the
logistician and strategist who keeps a pen and paper on his nightstand for
making 3 am to-do lists.
Walking into Opower's Arlington office is like diving into a
fish tank at feeding time—a hungry energy fills the open floor plan.
Designers stand at their desks or balance on yoga balls. Engineers sketch
algorithms on whiteboards, and VPs hurry by in jeans and company T-shirts.
(One reads I'M NOT LAZY, I'M ENERGY EFFICIENT.)
Opower established its headquarters in Virginia because of an
agreement Yates and Whitman had made years before: After the Great Road
Trip, they would give priority to her career in international relations.
Whitman is now a senior adviser at the Institute for Inclusive Security,
specializing in women's empowerment in post-conflict countries. "Being an
entrepreneur in software and energy, the obvious, obvious epicenter of
that is Silicon Valley," she says. "I know it was a hard thing for Dan to
have to do."
But Yates and others dismiss the idea that Washington has been
anything less than fertile ground. "You're a little bit outside the echo
chamber," Paley says. "You don't get swayed that you've got to be doing
exactly what everyone else is doing, which can be dangerous." He points to
Seattle—people said Microsoft was crazy to build there. Geography isn't
everything.
Not for Opower, anyway. Two years ago, the firm did about $30
million in revenue. It expects to more than triple that next year. The
company has gone from being an anchor of the local tech scene to being a
gravitational force; at 250 employees and growing, it can't hire engineers
fast enough. Yates says his servers store utility data for about a third
of the homes in the country. He's luring world-class programmers away from
Silicon Valley. And then there's the emerging European market, the
Facebook app, the thermostat deal with Honeywell, the new San Francisco
office, the prospect of an IPO . . . .
So Yates is living the dream, right?
"The problem is that being a CEO is a very lonely job," NEA's
Weller says. "You start off companies with people you know well. Some of
those people scale, some of them don't. You have to let people go. You
have to make a lot of very decisive, painful, human-oriented
decisions."
"It's lonely at the top," Whitman agrees. "But I can't really
imagine Dan working for anybody." She chuckles at the thought. "It's a
tradeoff. It's either lonely or very frustrating. And I think Dan will
always pick a little lonely."
A few weeks after our run, Yates calls me from the Akron
airport—he spends a day or two on the road each week, visiting clients and
investors, and we chat while his flight boards. I tell him what Weller
said.
"Yeah, he said that to me two years ago, and I was like, 'This
guy's nuts—I don't know what he's talking about.' I thought at the time it
didn't apply." Yates laughs, a little sadly. "But I felt what he was
talking about the first time I had to make a controversial, unpopular
decision."
Gone are the days of desks in the server closet. Here are the
days of 300 unread e-mails and unfamiliar faces in the office.
In any case, Opower's "double bottom line"—turning a profit and
protecting the environment—is holding up. The company has more cash on
hand than it knows what to do with. And while it took Opower five years to
save its first billion kilowatt-hours of electricity, the second billion
will come much sooner. Yates's gospel of tiny, incremental action is
winning converts, including Pepco, which inked a deal with Opower this
spring.
"I'm somewhat of a contrarian," Yates told the Google crowd,
"so it gave me a lot of pleasure to think that nobody was thinking about
this problem."
This article appears in the July 2012 issue of The Washingtonian.