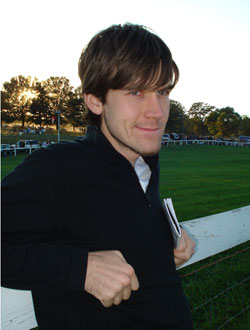 Did you catch the profile of
Sam Kean in today's
Washington Post style
section?
Kean, 33, is the author of
The Violinist's Thumb: And Other Lost Tales of Love, War, and Genius, as Written by
Our Genetic Code, released July 17. He also contributed to
The Washingtonian's August issue "Nature's Bar
Code,"
about the lab at the Smithsonian using DNA barcoding to
identify birds after collisions
with airplanes, among other things.
To read an excerpt from
The Violinist's Thumb, visit Kean's website. To hear the author read from the book in person, head to Politics
& Prose tonight at 7. The event is free.