Lauren Dunn pretty much lives and breathes health—not only is she the medical producer for NBC4, but she's also a yoga instructor. That's actually often the problem: "My biggest challenge is that between a hectic job as the medical producer for NBC4, teaching yoga, practicing yoga, working out, and trying to maintain a social life, I'm always on the go," she says.
"It gets tough to balance all of that while eating healthy and trying to watch my weight. It also doesn't leave me a lot of time to cook, so it's a constant battle of figuring out what I can eat that's nutritious and quick."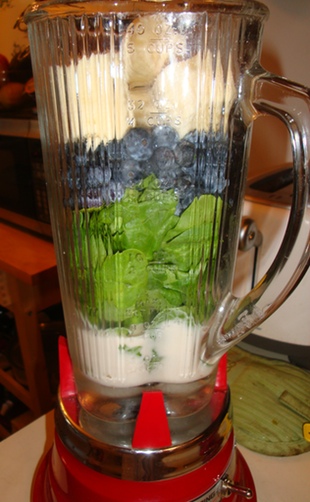 Breakfast: Coffee with almond milk and a smoothie. "I just bought a blender, so I'm totally obsessed with smoothies right now—I add spinach, unsweetened almond milk, blueberries, and banana."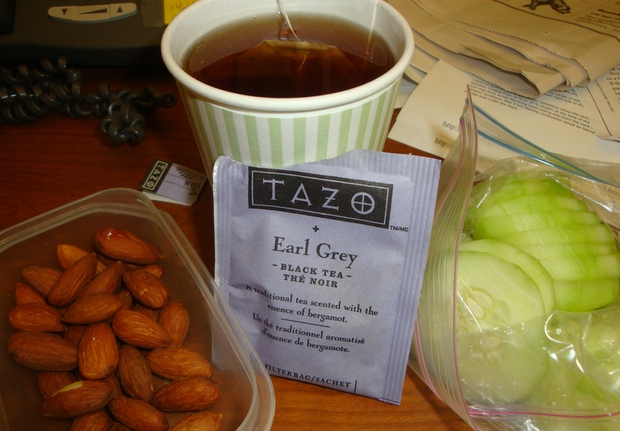 Snack: Cup of tea, ¼ cup of roasted, unsalted almonds, and half of a raw cucumber. "I'm still trying to figure out how to get a good vegan source of protein in my smoothie that tastes good. (I'm not a vegan—just a wannabe.)"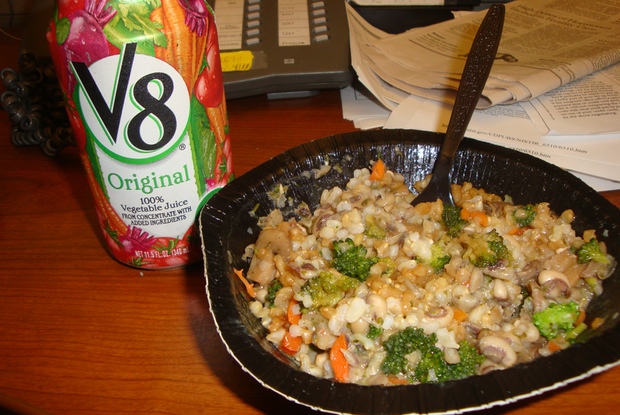 Lunch: 11.5-ounce can of V8, Amy's brand bowl of brown rice, vegetables, and black-eyed peas, and one cup of cherries. "I'm obsessed with Amy's foods—I don't feel guilty when I'm eating them."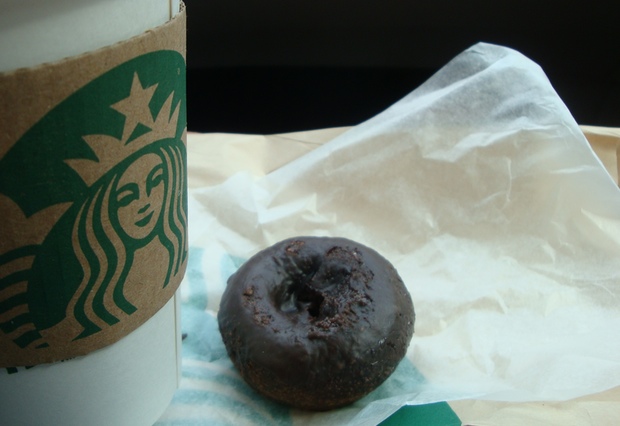 Snack: Tall Starbucks soy latte and a mini chocolate doughnut. "I always crave sweets around 2 PM. I use the excuse that I need the energy to work out or teach yoga after work. I also think Starbucks mini pastries are brilliant. These little doughnut are the perfect amount to satisfy my sweet tooth without that much guilt."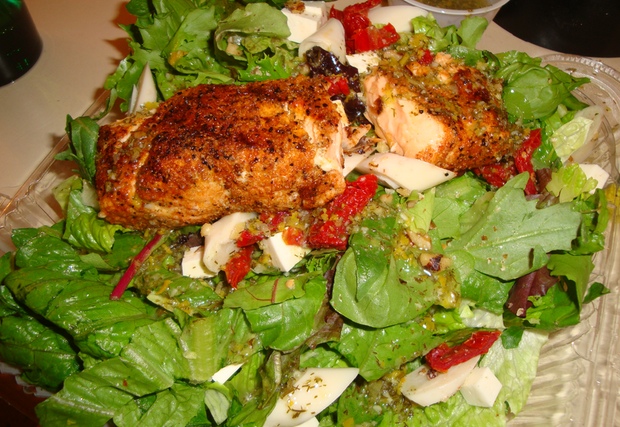 Dinner: Napa Valley salad with hearts of palm, sundried tomatoes, chopped walnuts, fresh mozzarella, and blackened salmon, with lemon-dill dressing. "I had every intention of making a salad, but by the time I finished teaching class and doing my own three-mile run, I was exhausted and hungry. I picked this up from Rosemary's Thyme on my way home. Their salads are excellent, and the lemon-dill dressing is to die for."
See Also:
How Diary-Free Dietitian Betsy Ramirez Eats for a Day
How Yoga Instructor Christine Saladino Eats for a Day
How CrossFit Coach Devin Maier Eats for Two Days
How Runner Emily Halnon Eats for a Day
How Yoga Instructor Kimberly Wilson Eats for a Day
How Nutritionist Danielle Omar Eats for a Day
Are you a Washington-based health, fitness, or nutrition expert with a love for food? Keep a food diary for us! Email wellbeing@washingtonian.com for information.