We're always in search of natural fuel you can eat on the go—especially when it involves equal parts chocolate and peanut butter, tastes so good you'd eat it for dessert, and is chock-full of nutrients.
This recipe came to us from Rebecca Bitzer & Associates' registered dietitian Kait Fortunato and student intern Amy Bortnick, who were inspired by this recipe on Smashed Peas and Carrots, and say the bites are a tasty way to get whole grains, protein, and omega-3 fats. They're easy to make on a Sunday night to stock up for the week, and we can attest that they are both filling and addictive. Take two to fuel up before a run or for a quick protein fix after yoga class.
Yield: 20 bites
Per-bite nutrition: 112 calories, 6 grams fat, 1.5 grams saturated fat, 12.9 grams carbohydrates, 1.6 grams fiber, 8.1 grams sugar, 2.7 grams protein.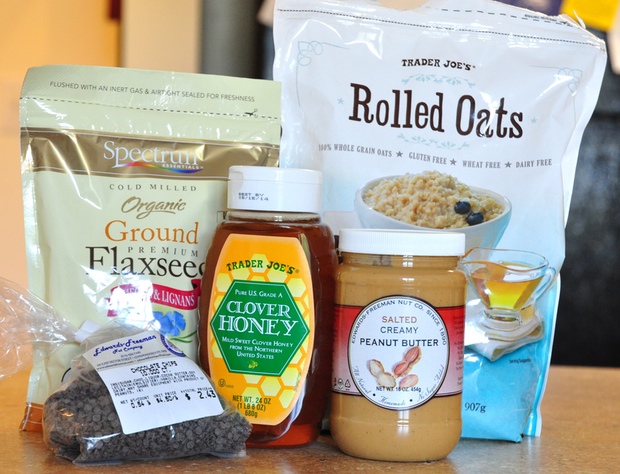 Ingredients:
1 cup old-fashioned rolled oats
½ cup natural peanut butter
1/3 cup honey
½ cup ground flaxseed
½ cup mini semi-sweet chocolate chips
Directions: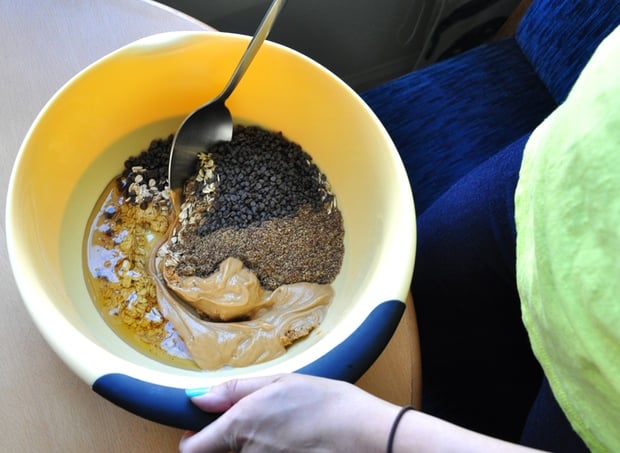 1) Mix all ingredients together in a large bowl.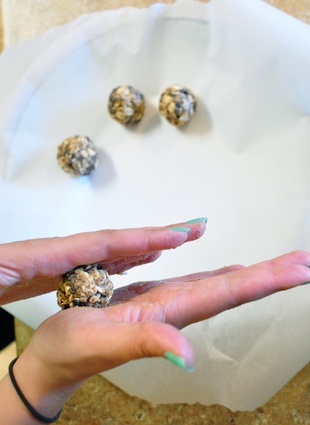 2) Roll into one-inch balls.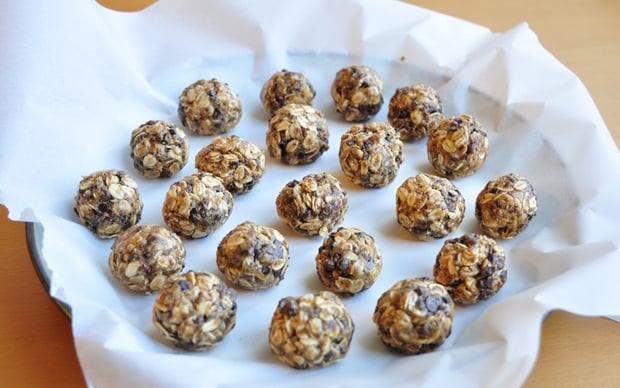 3) Arrange on a plate and refrigerate for at least one hour.
4) Enjoy! Store extras in the refrigerator.
Kait Fortunato is a registered dietitian at Rebecca Bitzer & Associates and blogs about healthy eating at Dietitian in DC. Amy Bortnick is a student intern at Rebecca Bitzer & Associates and is now completing her dietetic internship at the University of Maryland to become a registered dietitian.
For more delicious recipes, visit Well+Being's Healthy Recipes page.
Are you a nutrition expert with a delicious and healthy recipe? Share it with us at wellbeing@washingtonian.com and we may feature it on Well+Being!