The forecast is for sunshine and temps in the 60s for Washington's playoff game at
Nationals Park Wednesday at 1:05. We can only imagine the clever excuses area baseball
fans will come up with to suddenly not be at work—though seriously, is there any excuse
better than simply having tickets to this historic event? With the forecast looking
good, all that remains is figuring out what to wear to the first playoff game in DC
in 79 years. Team spirit counts. To that end, as fans arrive at the gates, they will
be handed a red rally towel adorned with the curly W and the word "Natitude." As for
what to wear, we dropped by the Team Store today to peruse the merchandise and talk
to the staffers, some of whom graciously posed for photos.
Here are some potential must-have items:
A hat: There are three varieties of "postseason" hats. According to Denzel Butler and Amanda
Sams, who both work the counter, the most popular has been the gray-and-white "playoffs"
hat most of the team members wore the night they clinched the NL East title. But there's
also a new arrival, a red hat that says "2012 NL East Division Champions." Both are
trucker style. A more traditional soft cap is available that says "2012 Postseason."
All the caps have the Nationals W.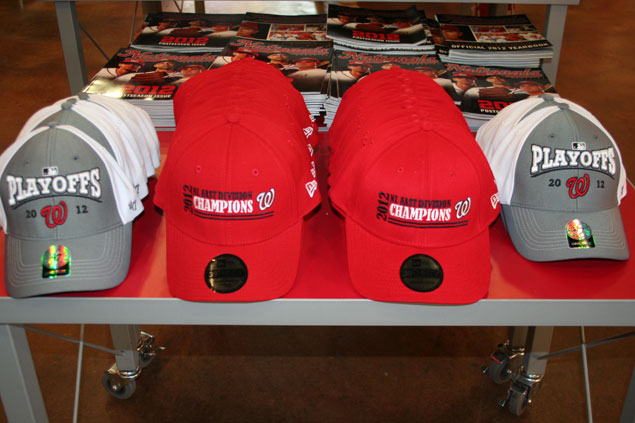 A shirt: What we liked most were the T-shirts and sweatshirts. There's a gray T-shirt emblazoned
with the round team logo, the logo with a map of Washington, the MLB logo, and the
words "Washington Nationals 2012 NL East Division Champions." A red version has fewer
logos and features a large curly W.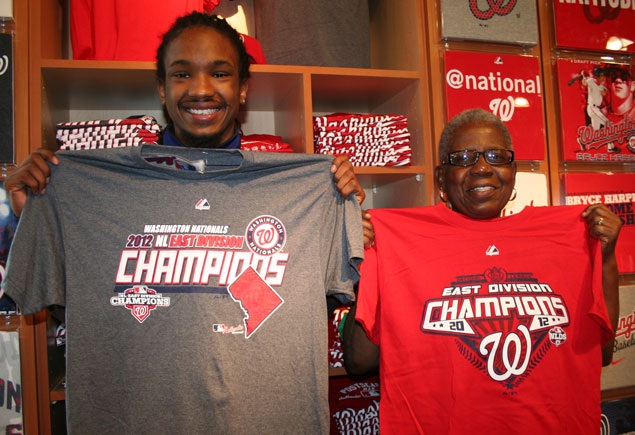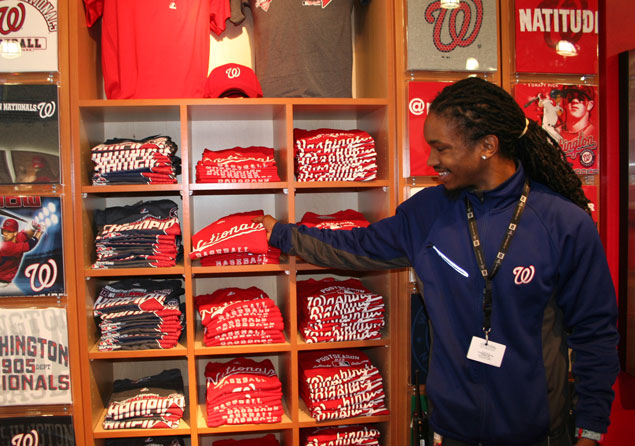 As for sweatshirts, the adult-size versions are gray pullover hoodies with "Champions"
in large white letters across the front. They run about $70. In youth sizes there
are light gray sweatshirts, both pullover and zip-front, for about $45.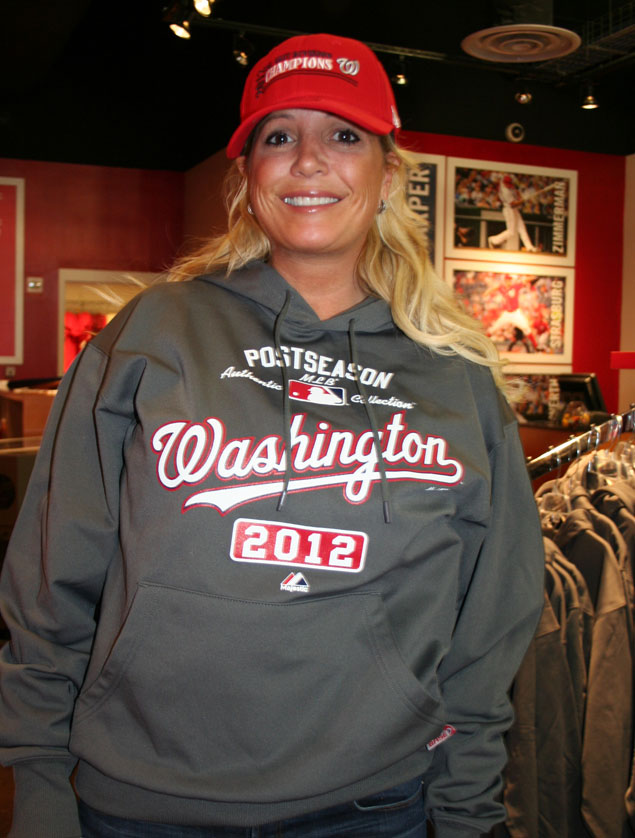 Children are well represented at the Team Store—it's possible to buy baseball shirts
for boys and girls that celebrate team favorites Stephen Strasburg, Bryce Harper,
Ryan Zimmerman, Jayson Werth, and Danny Espinosa, to name only some.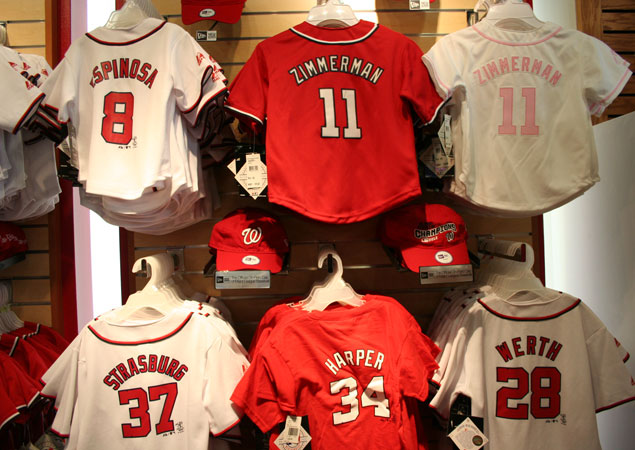 There are all kinds of tchotchkes available to commemorate the big occasion. We liked
the mini baseball in red.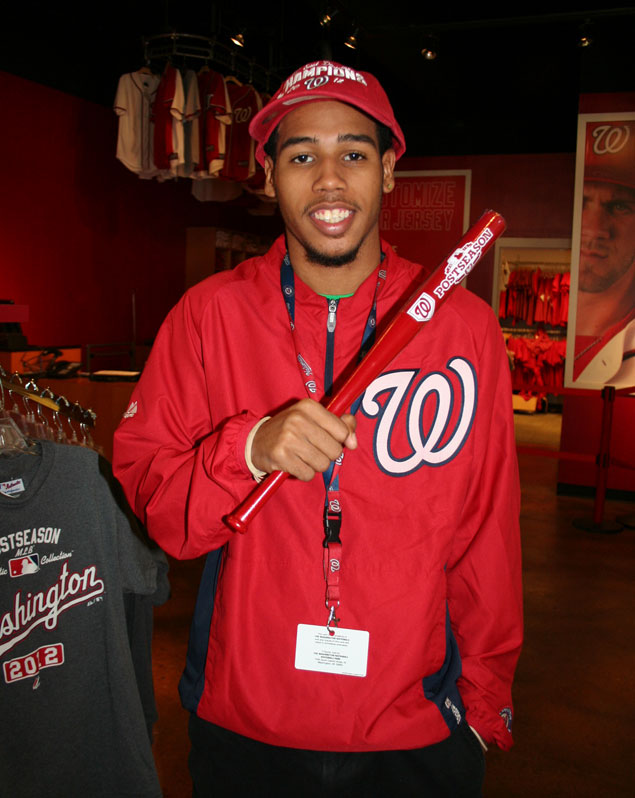 While we perused the merchandise at the Nats Team store, we met a daughter and mother,
Erica Vanderhoeven and Pamela Kicak, who came over from Alexandria to stock up. They
liked the gray T-shirt, the championship pin, and the
Nationals Magazine 2012 postseason issue.
They said they would be back for Wednesday's game. "We have tickets for all the games,"
said Kicak. Do they have favorite players? Kicak picked Ryan Zimmerman, "but I love
Mikey Morse, too." Vanderhoeven favors Zimm and Bryce Harper.