Right now, we're all about injecting autumn into any food we get our hands on. Pumpkin spice latte? Check. Butternut squash risotto? Yes, please. But one combination we hadn't thought of is sweet potato hummus. Health coach Colleen DiPietro whipped some up at a Columbia Heights Community Marketplace cooking demo last month, and it was a huge hit.
Hummus is a great snack to begin with, DiPietro says, because it's rich in fiber, protein, B vitamins, and iron. The sweet potatoes add essential nutrients such as beta-carotene, calcium, folate, and potassium.
Thanks to its vibrant orange color, this Martha Stewart-inspired recipe would be a perfect appetizer for a Halloween party or even Thanksgiving.
Yield: 4 cups, or 16 ¼-cup servings
Per-serving nutrition: 76.4 calories, 2.5 grams fat, 0.3 grams saturated fat, 104.6 milligrams potassium, 11.8 grams carbohydrate, 2.2 grams fiber, 2.4 grams protein.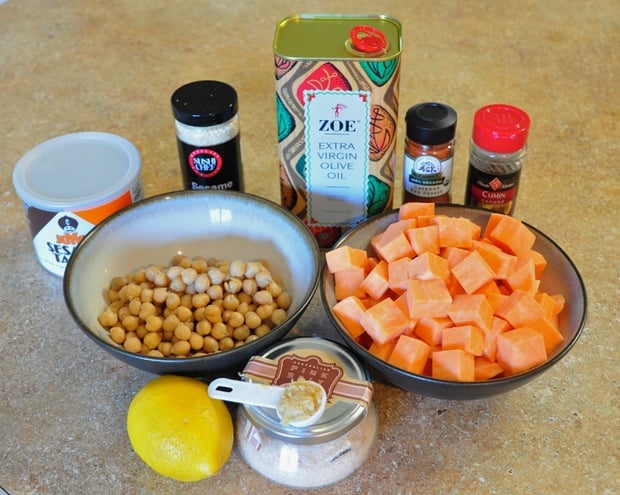 Ingredients:1 pound sweet potatoes (2 medium), peeled and chopped
2 cups or about 1 can (15 ounces) chickpeas, drained and rinsed
¼ cup fresh lemon juice (from 1 or 2 lemons, depending on the lemons)
¼ cup tahini
2 tablespoons olive oil
1 teaspoon cayenne pepper
2 teaspoons ground cumin
2 garlic cloves, chopped
Sea salt and ground pepper
½ teaspoon toasted sesame seeds to garnish
Directions: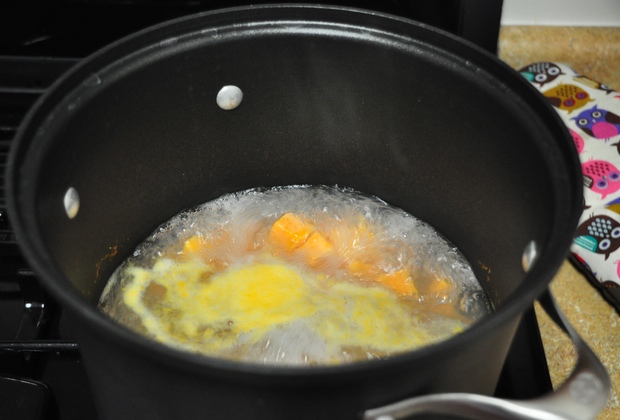 1) Steam potatoes: bring water to boil and add potatoes. Reduce to a simmer, cover, and cook for about 15 minutes or until tender. Transfer to a food processor.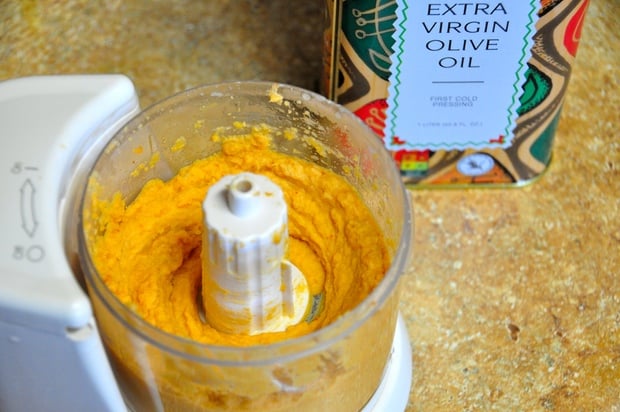 2) Combine chickpeas, lemon juice, tahini, oil, cayenne, cumin, and garlic in the food processor. Purée for about 1 minute; thin with water and/or olive oil if necessary.
3) Season with salt and pepper and let cool. Garnish with toasted sesame seeds and serve with fresh vegetables such as red peppers, carrots, celery, and cucumbers.
Colleen DiPietro is a certified holistic health coach and yoga instructor. You can find more gluten-free recipes at her website.
Are you a nutrition expert with a delicious and nutritious recipe? Share it with us at wellbeing@washingtonian.com, and we may feature it on Well+Being!
For more healthy dishes, visit Well+Being's Healthy Recipes page.