A registered dietitian with a private practice, Kait Fortunato—also known as Dietitian in DC—sometimes works as many as 11 hours a day. With such little time to create slow-cooked meals, she relies on lots of snacks that will keep her full and satisfied throughout the long day. We asked the Arlington resident how she manages to eat healthy while meeting up with clients daily and friends in DC once a week.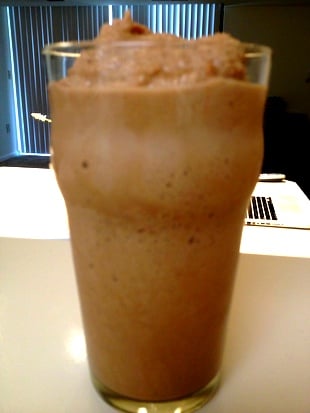 Breakfast: "I've gotten into a routine where I do my workouts in the morning. Therefore, I need a quick, filling breakfast to grab on my way out the door. One of my favorite breakfasts is a protein smoothie. It's refreshing, nutritious, and easy to take on the go! I use one cup of soymilk, one scoop of protein powder (my favorite is Nutritional Frontiers), one tablespoon of peanut butter, and four to five slices of frozen banana. Plus coffee—always coffee."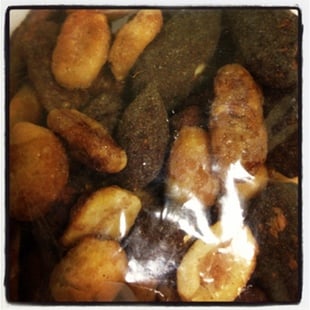 Snack: "Mid-morning, I fit in a healthy snack. Today it was a handful of cocoa-dusted almonds. These keep me full and help satisfy my sweet tooth. One of my other favorite [snacks] is green peppers and hummus."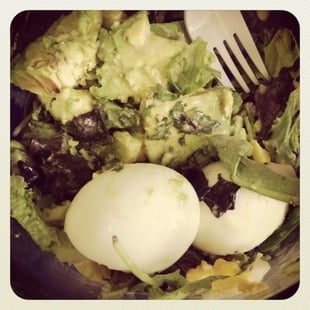 Lunch: "I love bringing salads for lunch, but only if they have fun toppings. One of my favorites is a cobb salad: I use arugula, half of a small avocado, two hardboiled eggs, and sunflower seeds. I like the different textures and flavors, topped with Trader Joe's Champagne vinaigrette dressing."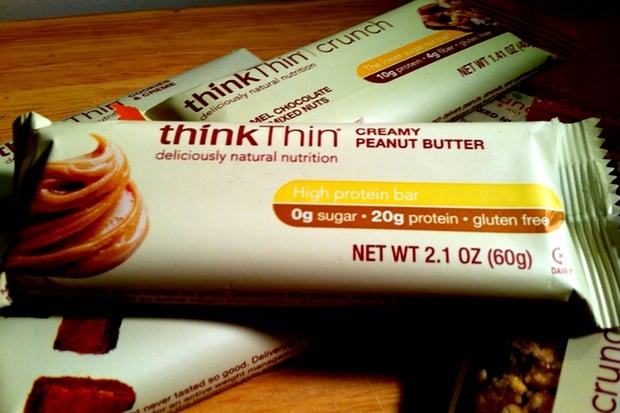 Snack: "Another afternoon snack comes around 3 or 4; I usually have a protein bar, which is filling and easy to eat between client appointments. My favorites are Kind Bars and ThinkThin Bars."
Dinner: "Some nights I see clients in the evening, so I like to have dinner started ahead of time to assemble easily when I come home late. I'll see a recipe on a food blog or Pinterest and make it my own, usually simplifying the ingredients. This week I had honey-soy chicken with roasted green beans. I made a mixture of honey and soy sauce and ginger to marinate this chicken. Sometimes I enjoy a glass of wine (Malbec is my favorite) or frozen yogurt as a treat."
To see how other health experts eat, visit Well+Being's Food Diaries page.
Are you a local health, nutrition, or fitness expert with a love for food? Keep a food diary for us! E-mail wellbeing@washingtonian.com for more information.