When game day rolls around, it can be a challenge to not stuff your face. Fortunately, it is possible to nosh with your friends in front of the TV without blowing your calorie, fat and sodium limits for the day.
These baked chipotle chips, from local nutritionist Robyn Webb's new cookbook, You Won't Believe It's Salt-Free!, are crunchy, spicy, and only 105 calories. They're also gluten-free and, yes, salt-free. They would be delicious with some fresh guacamole or salsa.
Serving size: 8 chips
Yield: 3 servings
Per-serving nutrition: 105 calories, 1.5 grams fat, 25 milligrams sodium, 22 grams carbohydrate, 3 grams fiber, 1 gram sugar, 3 grams protein.
Ingredients:
6 (6-inch) corn tortillas (Tip: Corn tortillas from the grocery store can be very dry; I have better luck finding good ones at a Mexican restaurant or Latin-American supermarket.)
Olive oil cooking spray
1 tablespoon freshly squeezed lime juice
1 teaspoon salt-free Southwest Chipotle seasoning (Mrs. Dash Fiesta Lime seasoning works just as well.)
Directions:
1) Preheat the oven to 375 degrees.
2) Cut each tortilla into quarters.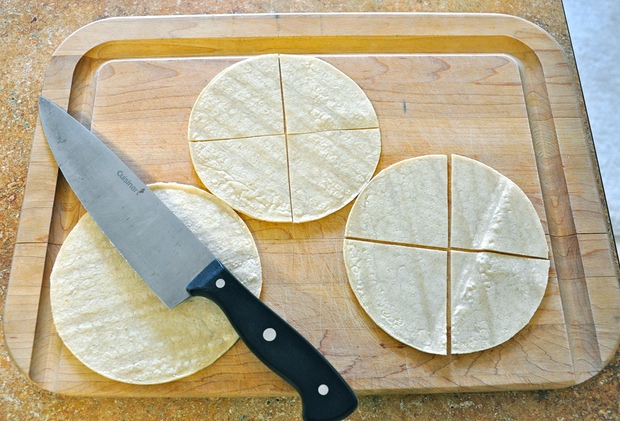 3) Place the tortilla wedges in a single layer on a baking sheet. Spray evenly with the cooking spray, flip the wedges over, and spray the other side.
4) Combine the lime juice and seasoning.
5) Brush the mixture onto each tortilla wedge. There will be some seasoning left over; that's okay. (If you don't have a basting brush, I improvised a brush with the herbs from my windowsill garden.)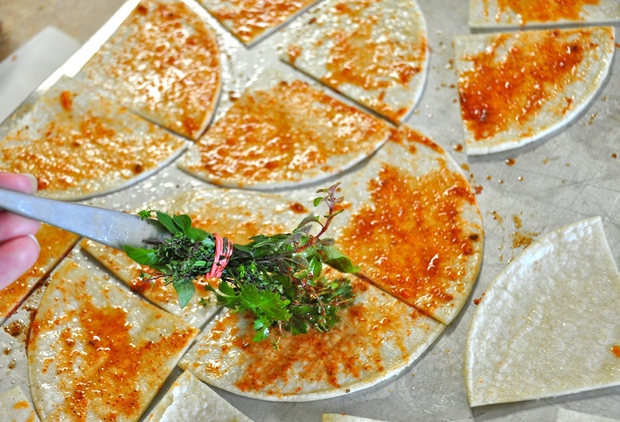 6) Bake the tortillas for about 20 minutes or until golden and crisp.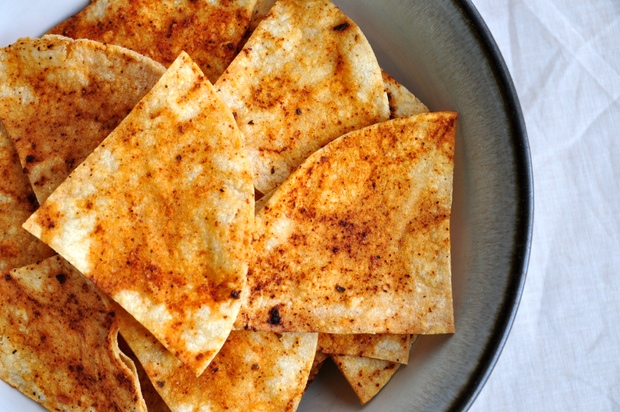 Robyn Webb's You Won't Believe It's Salt-Free! has 125 low-sodium and no-sodium recipes for appetizers, snacks, marinades, entrées, sides, soups, and desserts, as well as secrets for salt-free cooking.
Are you a nutrition expert with a delicious and nutritious recipe? Share it with us at wellbeing@washingtonian.com, and we may feature it on Well+Being!
For more healthy dishes, visit Well+Being's Healthy Recipes page.