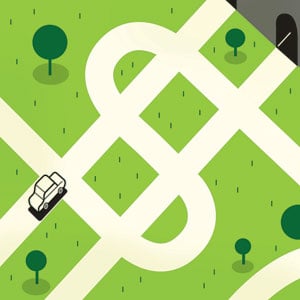 Since the powerful Wall Street player Lehman Brothers imploded
four years ago, it's been a choppy ride for investors. That collapse,
which many view as the peak—or depths—of the financial crisis, rocked
financial markets and radically changed the investing
landscape.
Although things have settled down somewhat, markets remain
volatile and the economy seems stalled. Many of us grapple to regain
ground in our 401(k) and savings accounts. We're living longer, so we'll
need to support ourselves over a longer period in retirement. Meanwhile,
health-care costs have increased and real interest rates have
declined.
Little wonder that Americans' confidence in their ability to
retire is at a historic low. Just 14 percent are very confident they'll
have enough to live comfortably in retirement, according to the
nonpartisan Employment Benefits Research Institute's 2012 Retirement
Confidence Survey. "More people, even those who prided themselves as being
do-it-yourselfers, are second-guessing themselves," says Eileen O'Connor,
vice president of wealth management at McLean Asset Management
Corporation.
After Lehman, many investors had a knee-jerk reaction against
whomever they were working with at the time, particularly if it was a
large, full-service investment firm like Morgan Stanley or Merrill Lynch.
Since 2007, the big Wall Street firms, which then controlled almost half
the market in terms of client assets, have seen market share sink as more
investors have moved their money to independent advisers and boutique
firms. The Boston-based research firm Cerulli Associates projects that the
figure will be down to 34 percent by 2014.
A good adviser can help you take a breath and create a
long-term financial plan to ease your angst. "Now people realize that
they're not paying a financial adviser to be a crystal ball," says Mary
Malgoire, founder and president of the Family Firm, a fee-only
financial-planning company with offices in DC and Bethesda. "It's to
protect yourself and have someone show you how to take sensible, measured
steps that will help you steer the course despite market
swings."
One of the biggest changes in the post-Lehman world is how
people view investing. They aren't handing over their savings and saying,
"I want to make money." They're saying, "I need to figure out if I'm ever
going to retire."
Says O'Connor: "While people have awakened to the fact that
it's their responsibility to monitor their investments and financial plan
and learn about money matters, there's also a sense of
inertia."
It's not just lack of faith in markets or distrust in financial
professionals—remember all those investors duped by Bernie Madoff's Ponzi
scheme?—that's causing investors to sit on the sidelines. In large
measure, it's simply hard to know whom to turn to for help. Do you need a
broker, a financial planner, a banker, or today's hot catchall—a wealth
manager?
"People, it seems, can call themselves whatever they want,"
says Gregory A. Bitz, president of the Metropolitan Financial Group in
Chevy Chase. (To see what these titles usually mean, go to page
106.)
Whether or not you need a financial professional is a personal
decision. Some would rather manage their own money and avoid the fees of
professionals. Depending on how complicated your situation is and the
amount you have to invest, you might be able to do just that and build
your own portfolio of no-load index funds at a discount brokerage such as
Fidelity Investments, T. Rowe Price, or Vanguard. Not everyone is
hard-wired to do that or has the time to do the homework and due diligence
it requires.
Benefits consultant Aon Hewitt and the advice firm Financial
Engines looked at the 401(k) returns of more than 425,000 savers from 2006
through 2010. Their study found that the median annual return of those who
got professional help was almost 3 percent higher than the return for
those who invested on their own, even after taking fees into
account.
The researchers say a reason for the poor results for
do-it-yourselfers is that they can be vulnerable to emotional investing
and market-timing mistakes. They're more likely to be too aggressive or
too conservative. For instance, lots of them pulled their money out of the
market in the aftermath of the 2008 crash. As a result, they missed the
bump up when the market bounced back the following year.
If you decide you want more handholding, the first question to
ask is what you hope to accomplish.
If you want to hire someone to map out a long-range plan for
you and then manage it for you, you might consider a planner. He or she
can help you see the big picture by poring over all of your financial
resources and balancing them with your personal goals, mortgage, and debt
obligations now and likely down the road. If you want someone just to
manage the investments for you, you might prefer an investment
adviser.
The most important question to ask is: How do you charge?
Typically, fee-only planners don't earn commissions on any investments or
policies they recommend; instead they charge an hourly rate, a flat fee,
or a percentage of assets annually. If you need help only sporadically,
take the hourly route. For someone you can call on a moment's notice,
consider a flat-fee or percentage-of-assets arrangement.
The vast majority of Americans get investment advice from
brokers, bankers, or insurance agents, who earn commissions on products
they sell. Determining whether the recommendations from these advisers are
biased is your responsibility. One major concern should be whether the
professional can recommend or sell only his or her employer's products. A
test of this would be to ask whether the adviser would recommend a no-load
mutual fund such as a Vanguard or T. Rowe Price fund.
Another thing to think about is what kind of firm you're most
comfortable working with. Are you looking for a boutique experience with a
small staff? Or a one-stop shop that offers everything from online banking
and savings accounts to investment help?
Thanks to a handful of megamergers, some of the Wall Street
powerhouses now provide customers with everything from checking and
savings accounts to mortgages and other consumer loans along with
brokerage and financial-planning services. In 2008, Bank of America
scooped up Merrill Lynch, uniting the nation's largest consumer bank with
one of its best-known investment-banking firms. The next year, Morgan
Stanley purchased Smith Barney from Citigroup, and the new broker/dealer
operated as Morgan Stanley Smith Barney until a recent name change to
Morgan Stanley Wealth Management. These powerhouses can be alluring, but
it's up to you to make sure you receive the personal attention and
customized approach you expect.
"We position ourselves as the quarterback of our clients' whole
financial life," says Gregory Popera, managing director of Mer-rill Lynch
Wealth Management. "Many clients come to us looking for things that have
nothing to do with their typical brokerage firm."
If you decide you're ready to hire a financial adviser, you'll
want to interview at least three potential candidates. The initial
consultation usually is free. Think of this conversation as a job
interview and remember, you're the employer. You should expect forthright
answers to your questions. If you're talking to a planner, ask to see his
or her ADV Form, Part II. This is a document a planner files with the
Securities and Exchange Commission; state agencies require similar
filings. It contains information about the professional's background,
services, and fees. Here are the tough questions you should
ask.
• How are you paid?
• How long have you been in business? You want someone who has
weathered some storms.
• How have you protected clients during tough markets and
helped them boost returns in good ones?
• Are you a fiduciary? This is critical. It means that not only
must the adviser put your interests first but he or she is obliged to
disclose all conflicts of interest that could influence decisions and to
inform you clearly about any fees, commissions, or other charges that
could affect the choices made with your accounts.
• What was your worst investment last year? What you're looking
for here is honesty.
• Do you have experience helping people with backgrounds or
situations similar to mine? Some planners have areas of specialty, such as
single women, retirees, or small-business owners.
• What are your credentials? As a rule, an adviser should have
the certified-financial-planner designation (CFP) awarded by the nonprofit
Certified Financial Planner Board of Standards.
• Will you review my entire financial scenario, including
retirement accounts and taxes, or just investments?
• How often will we meet? Ideally, you want to meet at least
once a year for an in-depth review of your financial picture. If your
finances are complicated or you have big events on the horizon such as a
child heading to college, a divorce, retirement, or an expected
inheritance, knowing you can check in quarterly is reassuring.
• Can I call with questions free of charge?
• Can I have a signed agreement detailing compensation and all
services provided?
Pay attention to what the adviser asks you. He or she will want
to know about your income and assets, potential inheritances, and so
forth. But that person should also want to know about your family, how
comfortable you are with risk, your dreams for your future, how you
visualize your retirement, and your biggest fears about money and
investing. This may sound touchy-feely, but it matters when it comes to
building rapport and communication. You'll know quickly if someone really
wants to understand you or only wants to talk about your investments. "I
ask very personal things—for example, 'What is your first memory around
money?' " O'Connor says. If all the questions are about how much you have
and how much you earn, you're probably talking to the wrong
person.
Finally, check with the adviser's state securities regulator to
make sure he or she is licensed and to check for complaints.
State-by-state contact information is available at the North American
Securities Administration Association's Senior Investor Resource Center. The Certified Financial Planner Board of Standards
investigates complaints against CFPs and lists disciplinary actions on its
website. If the adviser in question is a broker/dealer
registered with the Financial Industry Regulatory Authority, you can check
whether he or she has ever been subject to disciplinary action at
finra.org.
This is private, personal stuff you're divulging, information
we don't even tell our best friends, let alone a stranger. Having good
chemistry is an intangible but key component to making the process
work—and, ultimately, to easing your qualms about your financial future.
Your pro doesn't have to be your confidant but does need to be someone who
gets you.