Presidents have pardoned turkeys from Thanksgiving slaughter each year since George H.W. Bush officially freed one in 1989, but the tradition may date back to Lincoln—legend has it that son Tad begged Abe to save one of the birds. The modern-day incarnation is overseen by the National Turkey Federation and the White House. Here's the journey two lucky birds are making this year.
1. Forty Stars are Born
The selection process began in June with a whole rafter, or
flock, of turkeys. National Turkey Federation chairman Steve Willardsen
chose a farm he owns in Rockingham County, Virginia, as the birthplace.
Forty eggs were selected and incubated together. Once hatched, the poults
moved to their own barn.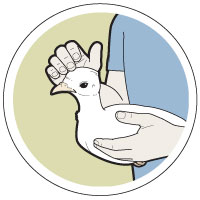 2. Turkeys in Training
Turkeys are naturally skittish, but the select group was
trained to be what the National Turkey Federation describes as
"media-savvy." Handlers familiarized the turkeys with human contact and
played music around the clock so the turkeys got used to loud noises and
human voices.
3. The Chosen Ones
Willardsen will choose the National Thanksgiving Turkey and an
alternate based on the birds' ease with handling, physical health, and
superior looks. This year, children in the Shenandoah Valley will submit
potential names for the birds, and the White House will choose two and
announce them at the ceremony.
4. The Turkeys Go to Washington
On the Tuesday before Thanksgiving, the turkeys will be driven
three hours to the W Hotel in downtown DC. They'll stay in a suite with
sawdust and wood chips on the floor and will snack on corn and cranberries
from a special avian "munchie box." They'll visit the P.O.V. Roof Terrace
bar, overlooking the White House, for a photo op.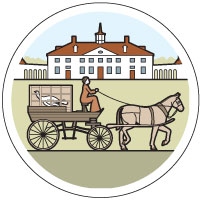 5. Pardoning
The day before Thanksgiving, Willardsen will take the turkeys
across the street to the White House for a small gathering with the Obama
family. The ceremony usually lasts half an hour.
6. Home Sweet Home
The turkeys will be driven to George Washington's Mount Vernon
estate, where Colonial reenactors will transport them in a horse-drawn
carriage to a stage for another ceremony. The turkeys will be on display
through January 6 and then will retire in their own little house on the
estate. They'll join turkeys Liberty and Peace, pardoned last
year.
This article appears in the November 2012 issue of The Washingtonian.