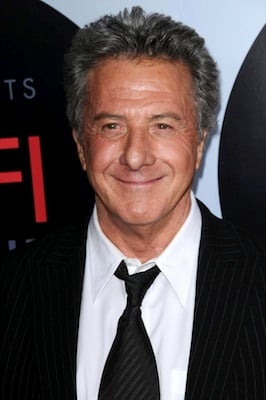 There are only a few weekends in Washington when star spotting is guaranteed, and
this weekend is one of them, thanks to the Kennedy Center Honors extravaganza. Many
show business legends, and even some up-and-comers, will arrive today and tomorrow
for the weekend of events that begins with a formal dinner Saturday night at the State
Department and culminates Sunday night with the gala awards program at the Kennedy
Center. During the day Saturday and Sunday, rehearsals will be underway in the Opera
House, overseen by the program's impresario,
George Stevens Jr.,
and his son,
Michael Stevens. The honorees this year are
Dustin Hoffman,
George "Buddy" Guy,
David Letterman,
Natalia Makarova, and, from Led Zeppelin,
John Paul Jones,
Jimmy Page, and
Robert Plant.
But where are the best places to spot famous faces? Usually the hotels. While we don't
know precisely who is staying where we can give a few pointers based on past experience.
For example, the Four Seasons Hotel is favored by people like Angelina Jolie, Brad
Pitt, Tom Hanks, Donald Trump, Conan O'Brien, and Oprah Winfrey. Leonardo DiCaprio
has been known to favor the Ritz-Carlton in Georgetown. In the past, Russell Crowe
has checked in at the West End Park Hyatt, which Bono also likes. But it's the Mandarin
Oriental that is the official hotel of the occasion, and also where George and Liz
Stevens host their annual celebrity-studded Sunday brunch.
We're not suggesting you camp out in hotel lobbies, but there are artful ways of being
in the vicinity and maybe catching a glimpse of one of your celebrity heroes. Breakfast
in the hotels' dining rooms is a maybe. You'd be surprised how many A-listers actually
like to come down from their suites, have coffee, juice, and a plate of eggs, and
read the newspaper just like regular people. The Mandarin's lobby lounge has an ideal
view of comings and goings between the elevator doors and the front entrance. The
same can be said for the Georgetown Ritz. The bar at Bourbon Steak in the Four Seasons
tends to become the hub late at night. It can get cramped, but you are almost guaranteed
to spot someone recognizable.
Then there's the streets. The weather forecast this weekend is for pleasant temperatures.
Just like the rest of us, celebrities like to go outdoors, take a walk, maybe window
shop, and Georgetown seems to be popular in this category. Recently
Glee star Jane Lynch dropped
into
Baked and Wired two days in a row. Owen Wilson, the Jonas brothers, and Stevie Wonder, among other
stars, have popped into
Georgetown Cupcake. Cafe Milano is a celebrity magnet. But this
year there's something
new that may draw the stars: the skating rink at Washington
Harbour. Its official
opening is tomorrow—literally an opportunity for a star turn.