If there's one thing we've learned from showcasing health experts' food diaries throughout the year, it's that most of them just can't give up their sweets. Same goes for part-time yoga instructor Jes Hvriak, who is also the manager of marketing and communications with Beasley Real Estate. Hvriak, who teaches at Tranquil Space in Arlington, shows that there's nothing wrong about satisfying your sweet tooth every once in awhile—especially when 5 AM yoga classes are involved.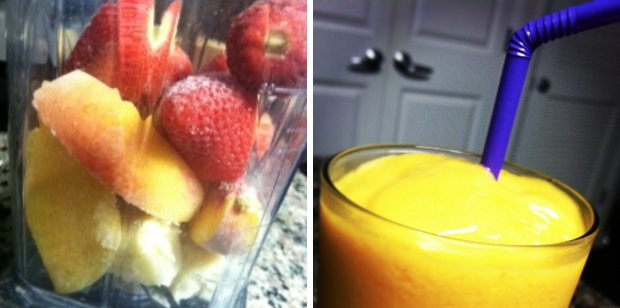 Breakfast (at 5 AM): "Waking up early to teach morning yoga requires a good boost of energy. After my first cup of coffee I typically enjoy some kind of fruit smoothie. This morning's weapon of choice includes strawberries, banana, peach, and a splash of OJ. The Vitamix is from the smoothie gods!"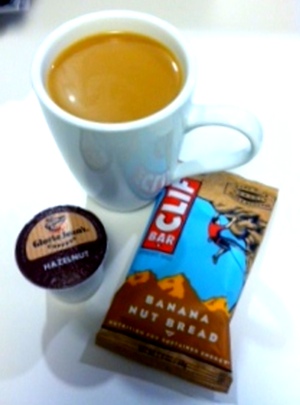 Mid-Morning Snack (at 9:30 AM): "Eating breakfast so early leaves me hungry when I get to work. My stash of goodies in my desk leaves me enjoying another cup of coffee along with a protein bar by Clif."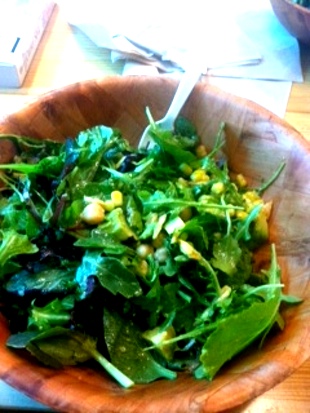 Lunch (at Noon): "Like many Washingtonians, Sweetgreen is my haven for lunch. Today's mix is a salad with avocado, pita chips, wasabi peas, corn, and miso ginger dressing."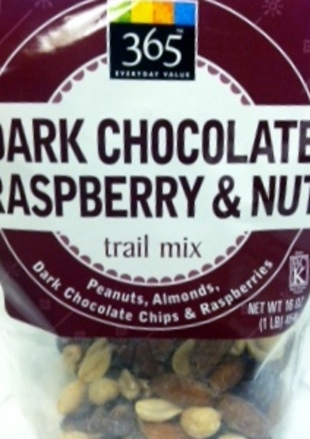 Mid-Afternoon Snack (at 2:30 PM): "My sweet tooth usually kicks in during the afternoon. This Whole Foods trail mix is the perfect fix."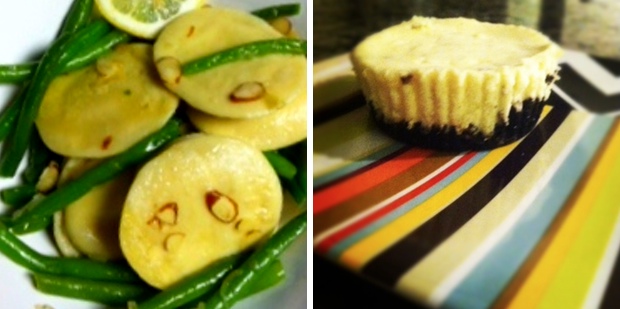 Dinner (at 7 PM): "Quite possibly one of my favorite meals to make because it's so full of flavor and so easy. Butternut squash ravioli with green beans, shallots, and almonds, topped with fresh lemon squeeze. The lemon is key!"
Dessert: "I whipped these little pieces of deliciousness up for my husband, but I can't keep my hands off them. Homemade Oreo crust cheesecake filled with bits of Twix candy bar. Thank you, Pinterest."
Are you a local health or fitness expert with a love for food? E-mail wellbeing@washingtonian.com to find out how you can be featured in Well+Being's Food Diaries series!