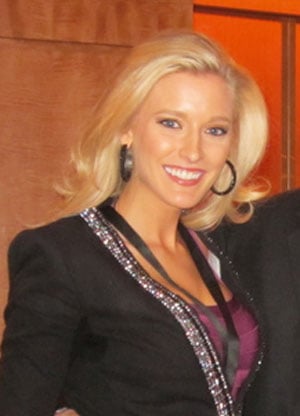 Before even hitting the stage at this Saturday's Miss America pageant, Miss District of Columbia is in the spotlight for another reason: her decision to undergo a double mastectomy post-pageant.
Allyn Rose, 24, has been aware of her predisposition to breast cancer since childhood. After all, she's already lost her mother, grandmother, and great aunt to the disease.
"I'd rather do something that helps me be here for my children, that helps me be able to live a long and healthy life," she recently told Good Morning America.
Rose's mother, Judy, who was diagnosed with breast cancer at 27, and her father played a large role in her decision to have the surgery despite her young age.
"I don't want you to end up dead like your mother," her father told her.
Rose, a Maryland native and politics major at University of Maryland, said the decision to have the surgery wasn't an easy one, and she realizes Saturday may be her last pageant.
"This is bigger than me," she said. "This is about igniting women's health care and teaching women how to be proactive in their health care."
You might also like:

| | | |
| --- | --- | --- |
| Dealing with Cancer | Surviving Breast Cancer as a Young Adult | Important Breast Cancer Facts |