Ana Browne of AnaBells Fitness is a former college basketball player who turned her years of athletic experience into a full-time job. These days, she's running around the Washington region as a personal trainer certified in kettlebell training, TRX Suspension trainers, battling ropes, and flexibility training, to name a few. Read on to see how the busy bee stays on track with multiple small meals.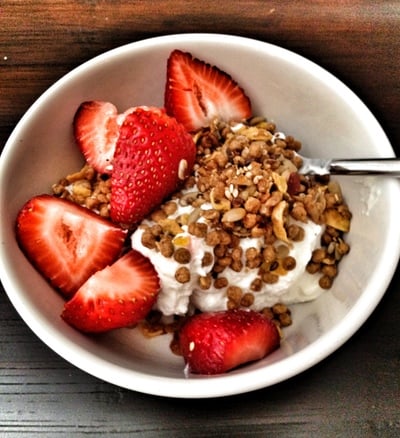 Meal 1: "I'm always on the run for work with clients, so here's something quick with a lot of flavor." One cup of Greek yogurt, three strawberries, and half a cup of granola.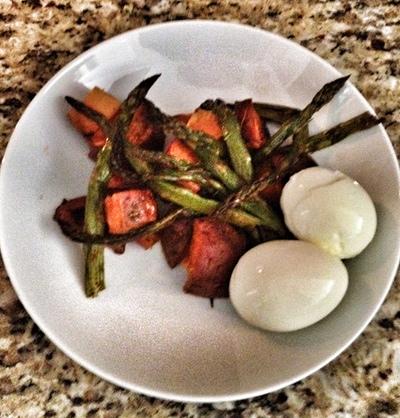 Meal 2: "Taking advantage of foods that are in season is a fun and healthy way to add some color to your meals." Two hardboiled eggs with baked sweet potato, asparagus, and butternut squash.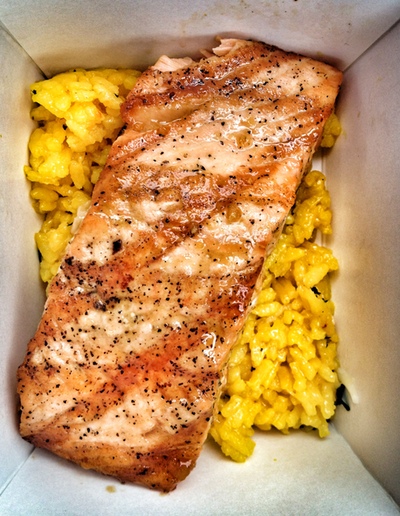 Meal 3: "I love, love, love salmon! Great source of omega-3s, and it tastes even better coupled with one cup of risotto."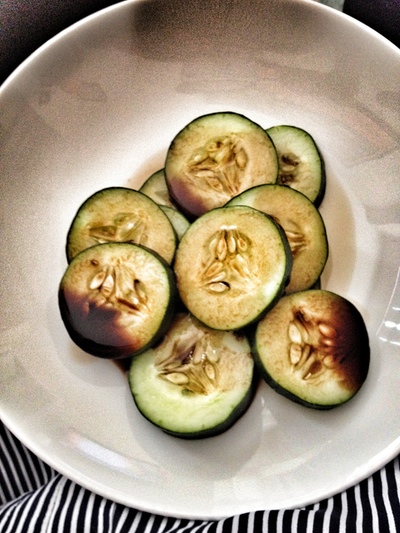 Meal 4: "A half cup of sliced cucumber with one tablespoon of balsamic vinegar is a healthy snack that will keep you from munching on the naughty treats and will curb that appetite."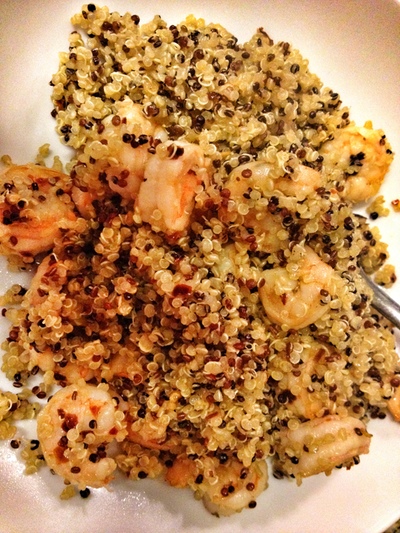 Meal 5: "Truffle oil garlic shrimp and one cup of quinoa helps me bounce back with energy as the day comes to an end. I always eat my carbs during this meal instead of my last. Going for a run after this meal gives me energy for a great session!"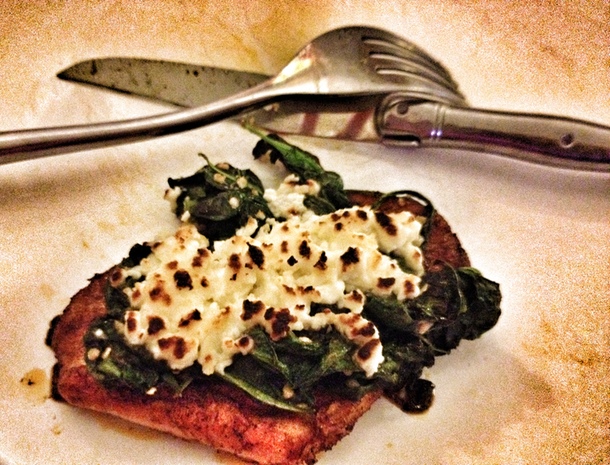 Meal 6: "Small and tasty and will keep you satisfied for the rest of the night." Four ounces of pounded boneless, skinless chicken breast, topped with sautéed spinach and feta cheese.
You Might Also Like: