Recent DC transplant Christy Martin caught the running bug in 2010. Just three years later, she's training for her sixth marathon and averages 40 to 50 miles a week with a couple of yoga and strength-training sessions thrown in. Needless to say, she needs to stay on top of her diet to make sure she's fueling and replenishing her body with important nutrients after those long runs. How does she do it? By planning her meals at the start of every week. "I'm a big fan of meal planning," she says. "I sit down on Sundays and plan out my meals for the week and post them on my fridge. It's definitely a time saver so I don't sit in front of an open fridge for 20 minutes deciding what to eat for every meal!"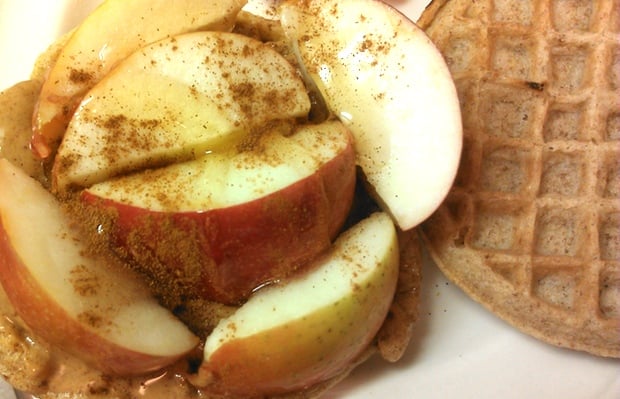 Breakfast: "My go-to breakfast is whole-grain toasted waffles with almond butter and either apples or bananas with honey and cinnamon. It's the perfect blend of carbs, protein, and sweetness to kick start my day. It's filling and is easy to grab and go if I'm running late to catch the Metro, which almost always happens when I run before work."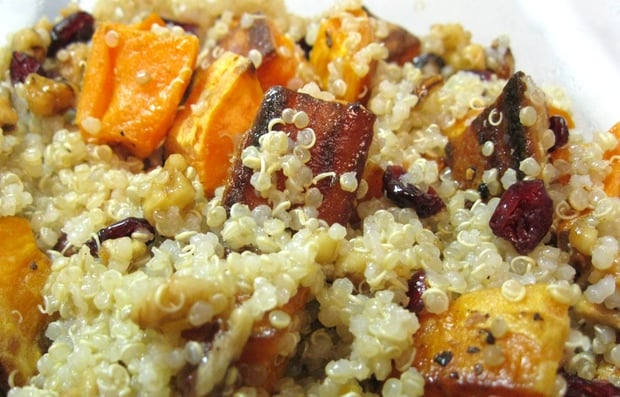 Lunch: "I tend to stick to staples for breakfast and dinner, but I always get creative for lunch. My basic requirements: a good mix of protein and veggies that will fuel my workouts for later in the day or keep me full from an early morning workout. Today, it's a quinoa salad with roasted butternut squash, dried cranberries, candied walnuts, and an olive oil-lemon vinaigrette."
Snack (not pictured): "The 3 PM snack is what gets me through the day. It almost always involves cheese and fruit. Today? Crackers, cheese, and dried apricots.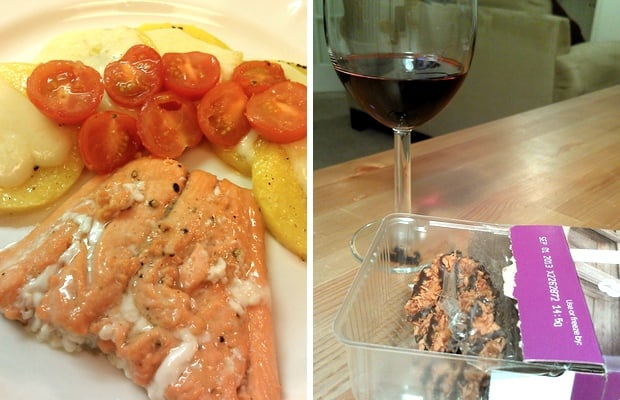 Dinner: "I consider myself a pescetarian, but I really don't eat fish very often. I had some salmon thawing in the fridge though, so I rubbed it with olive oil, salt and pepper, honey, and lemon juice, and threw it in the oven. For a side dish, polenta with cheddar cheese and cherry tomatoes."
Dessert: "Whoever said that breakfast is the most important meal of the day clearly doesn't eat enough dessert. I am a very strong believer in eating dessert at least once a day. My office's proximity to Baked & Wired usually fills my dessert needs, but tonight, after a long day at work and a tough workout, a glass of wine and Girl Scout cookies are calling my name."
You Might Also Like:
Are you a local health, fitness, or nutrition expert with a love for food? E-mail wellbeing@washingtonian.com to find out how you could be featured our Food Diaries series.