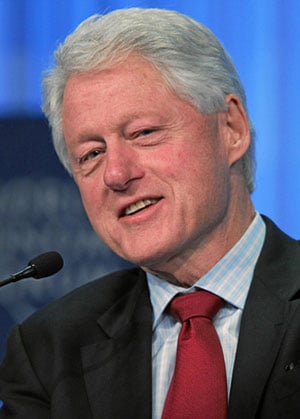 This year, Howard University is calling on the Big Dog himself: former US President Bill Clinton. The institution announced today that on May 11 President Clinton will deliver the commencement address to the graduating class of 2013 on the Upper Quadrangle.
"We are thrilled that President Clinton has agreed to deliver this year's Commencement address," said Howard President Sidney A. Ribeau in a statement. "As a preeminent leader, humanitarian, and advocate, his extraordinary global work and commitment to public service will inspire the class of 2013 as they prepare to make their mark on the world."
President Clinton is the second commencement speaker to be announced for this year's local ceremonies—last week George Washington University released the news that actress and alumna Kerry Washington would be serving as speaker for its ceremony on the Mall on May 19. Georgetown, you're up.