By day, Allison Godfrey works in fundraising for the historic site and Masonic headquarters building, the House of the Temple. By night, she discovers new ways to stay in shape and eat healthy, from walking everywhere ("I try not to pay for public transportation") to exercising five to six times a week with boot camp, cycling classes, yoga, and running. She documents her healthy lifestyle over at the blog Wicked Healthy Washingtonian.
See how Godfrey keeps her diet in check with the one-day food diary she kept for us.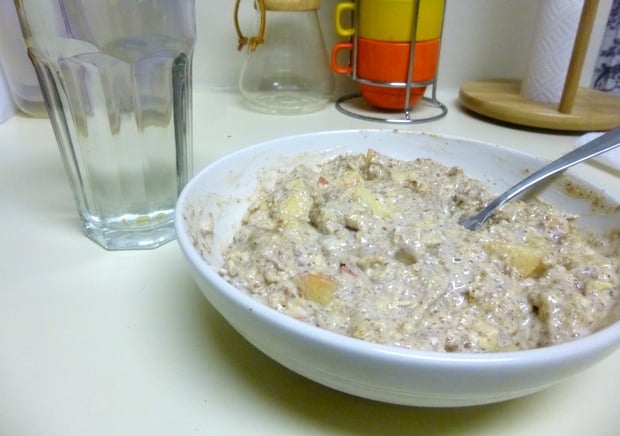 Breakfast: "My day always begins with a giant bowl of overnight oats. I try to make a different combination each day to keep things interesting. Before bed, I mix together oats, plain Greek yogurt, unsweetened vanilla almond milk, flax, mashed banana, and a small serving of some other type of fruit. In the morning, I grab the bowl out of the fridge in stir in either nut butter or raw nuts. Today my bowl included apples and almond butter."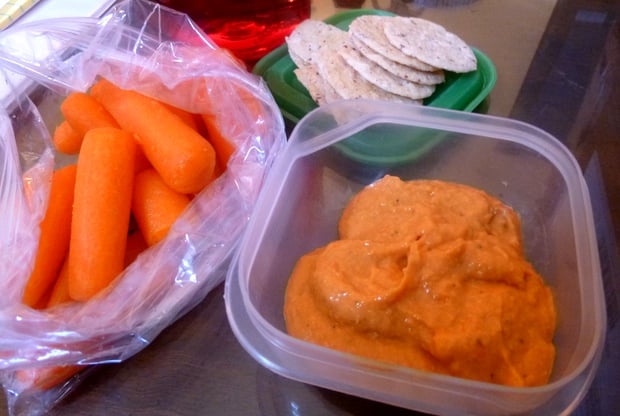 Morning snack: "I eat breakfast pretty early as I have to be at work at 7 AM, so my mid-morning snack between breakfast and lunch is an important one. I usually snack on hummus, veggies, and crackers. The hummus I'm trying this week is a tomato basil flavor from Trader Joe's."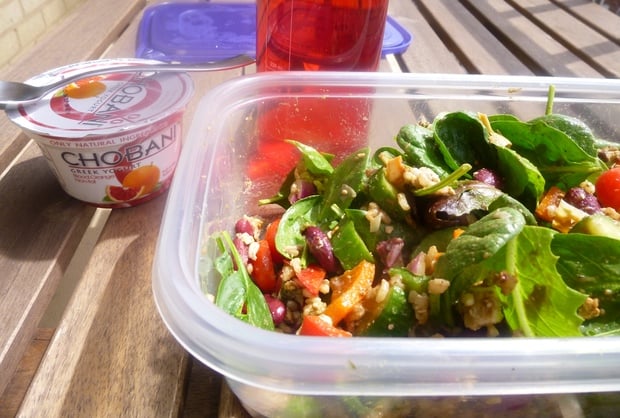 Lunch: "I call this meal my Baby Got Back salad. Its base is red kidney beans and brown rice (think Sir Mix-A-Lot's song lyrics, 'Red beans and rice didn't miss her . . .'). On Sunday I prepped a couple of these salads to take to work during the week. There's also feta cheese, avocado, balsamic vinegar, spinach, and greens in the mix. My favorite part, however, is the crazy amount of veggies I throw in there: red and orange peppers, tomatoes, eggplant, artichoke hearts, and cucumbers."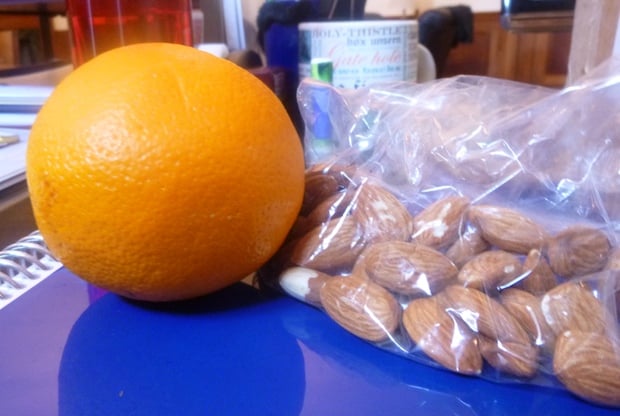 Afternoon snack: "When I'm craving something sweet, I tend to reach for a piece of fruit. Today I ate an orange and rounded out my snack with some almonds."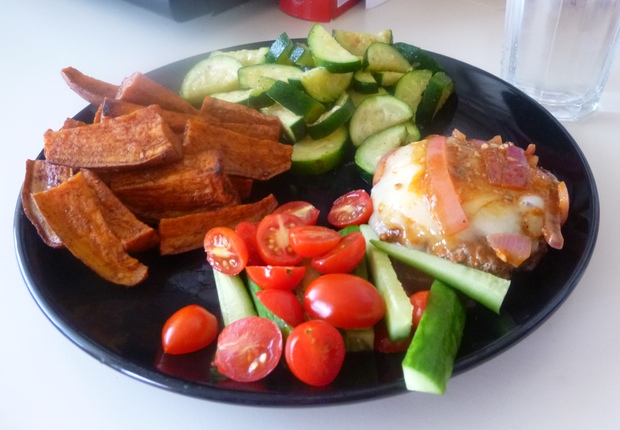 Dinner: "During my usual meal prep for the week on Sunday, I made sweet potato wedges to have on hand for the week. I heated those up and ate them with a deconstructed, bunless bison burger topped with Havarti cheese, red onions, and Frank's Buffalo sauce. I also sautéed some zucchini for extra veggie power."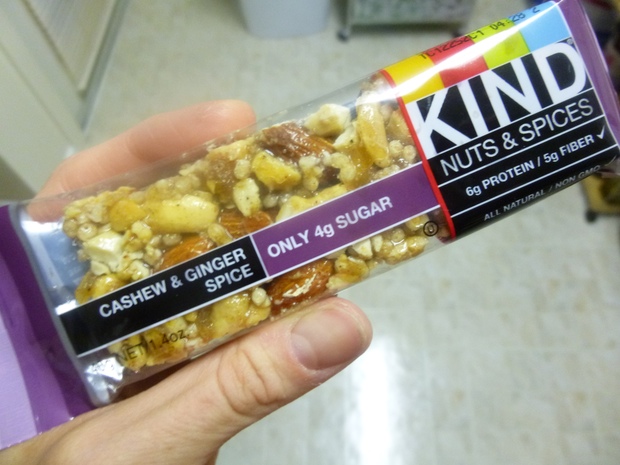 Post-dinner snack: "I'm addicted to KIND bars. Cashew and ginger spice has such a unique flavor—I love it. I usually enjoy my nightcap snack with a small glass of milk."
You Might Also Like:
Are you a local health, nutrition, or fitness expert with a love for food? E-mail wellbeing@washingtonian.com to find out how you could be featured in our Food Diaries series.