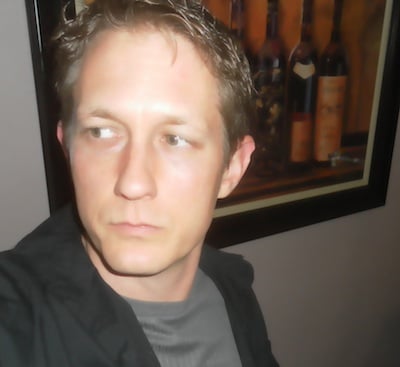 No one will ever accuse Arlington, Virginia, Craigslist poster #3811257214 of not
being inventive and bold, though possibly also a little . . . odd. In a want ad titled "Executive Social Coordinator," he describes himself as an "adventurer and
entrepreneur in my mid 30s" who seeks a "young socialite" to be his party companion
as well as "personal assistant, social advisor, social media manager and event planner."
The job pays $15 to $20 an hour to start, and to qualify the applicant has to be at
least 21, well-dressed and organized, a college grad or student, "highly social,"
and "capable of attracting and maintaining positive attention."
Naturally, we reached out to learn more.
The poster, when he phoned us, said he did not want to use his real name but rather
would go by "Drew Frederick," the name with which he is beginning his personal "branding."
Are two names necessary, we wondered? "Part of it is the projects I am working on
and different projects from the past," he says. "Also, I am in a non-monogamous relationship
with a woman, and I want to maintain a firewall." Couldn't the girlfriend be his party
companion? "She is more introverted than I am," he says, adding that she supports
his pursuit nonetheless.
The fact of the girlfriend basically answered our question of whether he was looking
for a wife, and he volunteered, "I'm not, though I wonder how many people think that."
He says the job is open to either sex, though he thinks women "are more socially aware
than men." Of the three dozen applicants, so far, a third are men. He's already interviewed
one applicant "at a social setting in Clarendon," and has three more interviews scheduled
for Monday.
Frederick, who practices patent law and also works in real estate, says his future
projects include a book and a documentary film. He did not go into detail about these
projects, though he says they could be interpreted as "either fascinating and fun
or jarring and odd." You mean like the ad?
On Craigslist, Frederick wrote: "Part of my work depends heavily on social interaction,
but I'm finding it difficult to keep up with these demands. I am also an introvert,
which makes it especially hard to keep up." Because he finds social life "an effort,"
he wants someone who can smooth that challenge—find him the right parties and be with
him at his side. In addition to paying the hourly wage to the would-be social "coordinator,"
Frederick says he will also pick up the tab for their partying.
Frederick says he has a "slight preference" for a female companion, and we couldn't
help but wonder whether he'd seen
Pretty Woman a few too many times. In the hit '90s film, businessman Richard Gere employs prostitute
Julia Roberts to accompany him to events. He buys her dresses and jewels, they have
sex, they fall in love. Frederick responded with a little "hmmm." Then, he said, "Interesting
you should ask that. You did hit on something. Let me follow up with you in about
two months." We'd also like to hear from the person who takes the job, and will update
if we do.