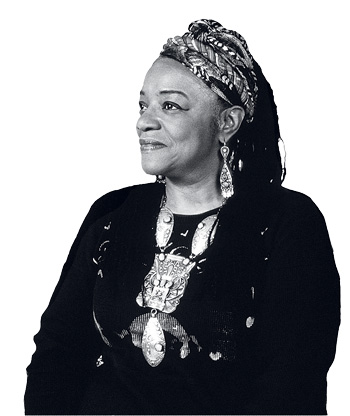 New Museum Shows
Phillips Collection
"Georges Braque and the Cubist Still Life, 1928-1945" opens June 8.

"Ellsworth Kelly: Panel Paintings, 2004-2009" opens June 22.

"Intersections: Bernhard Hildebrandt, A Conjugation of Verb" opens June 27.
Corcoran Gallery of Art
"James Bridle: A Quiet Disposition" opens June 19.
"War/Photography: Images of Armed Conflict and Its Aftermath" opens June 29.
National Gallery of Art
"A World of Bonds: Frederick Sommer's Photography and Friendships" opens June 16.
"In the Tower: James Kerry Marshall" opens June 28.
National Geographic Museum
"A New Age of Exploration" opens June 13.
National Museum of Women in the Arts
"American People, Black Light: Faith Ringgold's Paintings of the 1960s" opens June 21.
"Awake in the Dream World: The Art of Audrey Niffenegger" also opens June 21.
National Museum of African Art
"Lines, Marks, Drawings: Through the Lens of Roger Ballen" opens June 19.
Smithsonian American Art Museum
"A Democracy of Images" opens June 28.
New Gallery Exhibitions
Archer
"Undiscovered Color: The Paintings of Benjamin Abramovitz" runs through July 16.
Washington Printmaker's Gallery
"Extraktions: Ron Meick" runs through June 30.
"The Listening Room Refugee Art Project" also runs through June 30.
Hemphill Fine Arts
"Artist-Citizen, Washington DC" opens June 5.
DC Arts Center
"External Memory" opens June 7.
Torpedo Factory
"Food: Friend of Foe" opens June 8.
Katzen Arts Center
"Washington Art Matters: 1940s-1980s" is one of six new exhibitions opening June 15.
Flashpoint
"Sam Scharf: Nothing Is the Same" opens June 27.
Art Events
Tuesday, June 4, the Goethe-Institut and the Hirshhorn hosts a discussion titled "Venice Bienniale: Trends in International Art."
The Supernova Performance Art Festival debuts June 7 through 9.
National Geographic and BYT host an event to celebrate the magazine's 125th anniversary June 14.
Lumen8 returns for a second year, kicking off June 22 at the Anacostia Arts Center.