The only thing we know about today's weather is that the forecasts predict something
potentially fierce—certainly wind and rain. A strong front is moving east from the
Midwest and will impact as far south as coastal Virginia and as far north as New York.
According to the National Weather Service, when the brunt of the storm hits later
today it could include "damaging wind gusts, large hail and tornadoes" as well as
severe thunderstorms. There could be breaks of sun between this morning and later in the
afternoon, but don't interpret them as an indication the storm has passed. The worst
part of the storm is expected between 5 and 9 PM.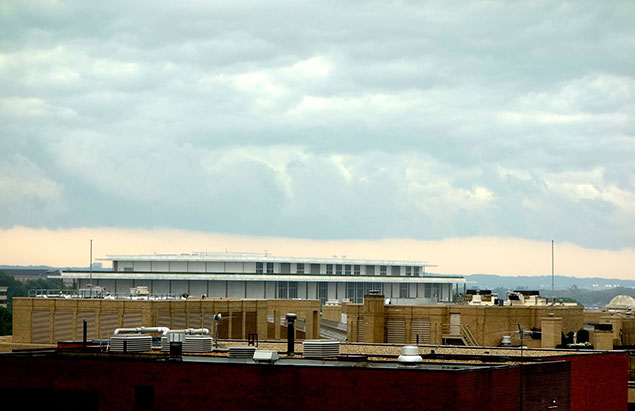 These photos were taken from the rooftop of the Capella Hotel in Georgetown shortly
after 9 AM when the leading edge of the front crossed over Washington. This was only the first wave of the storm, according to the NWS and other weather sources.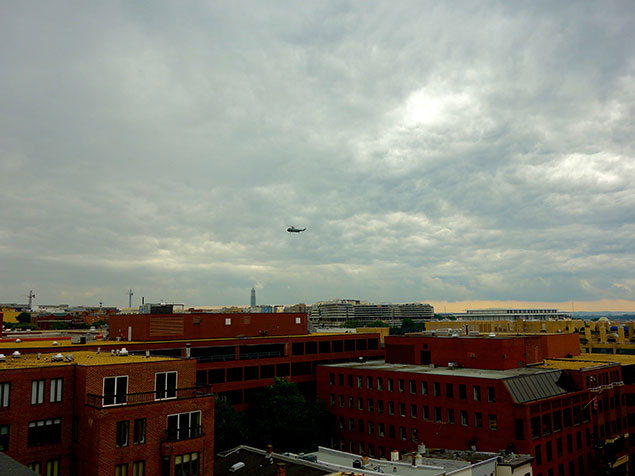 Taking photos of the storm? Tweet us @washingtonian.