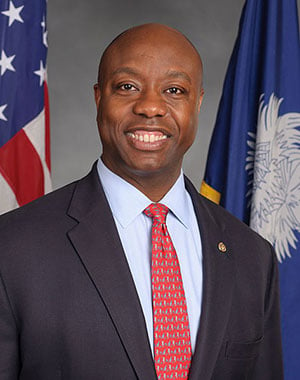 It's the dog days of summer, which means it's also the dog days for the capital's
politics-centric media. Several years ago the
Hill newspaper found an antidote to the lull—it began
publishing a list of Capitol Hill's
"50 most beautiful people." Yes, it got joked about, but it
also was a hit. It has
evolved over time and now, in its tenth year, it includes men
and women from the Capitol
and beyond, which begs the question: Could the Capitol and its environs be running out of beautiful people? The list runs as a pull-out section in the newspaper and
is also available online.
There are photos, of course, with the chosen doing their best
to pose as if it is
a routine part of their Washington lives. But our favorite part
is the quotes. In
the past we've sampled, but this year, in honor of a decade of
being able to find
50 beautiful people in DC, we've gleaned a quote from each
person on the list (which
this year does not include Michele Bachmann). Read on for the
choice quotes.
Jeff Flake, senator: "It's always a party on my birthday." (His birthday is New Year's
Eve.)
Kirby Bumpus, special assistant at HHS: "This is a great city to be a young person."
Sam Kass, a White House chef: "I have trouble turning down a good Buffalo wing."
Sara Zou, TV production assistant: "Going onstage in a swimsuit and high heels is
very motivating to get into a healthy lifestyle."
Chellie Zou, TV production assistant: "It's nice to have someone by your side," referring
to her twin sister, Sara.
Tulsi Gabbard, representative: "My fridge is empty."
Eric Ortega, legislative assistant and dancer: "Boys don't usually dance, so they
throw money at it. It was really my way out."
Zack Condry, political strategist: "Chopping vegetables is just Zen for me."
Julie Goldfarb, legislative aide: "My friends make fun of me. I have super curly hair.
. . . I'm very minimalistic when it comes to makeup. I just pretty much do myself."
Alisha Johnson, government spokes person: "I love to travel. The bug was planted early."
Jake Tapper, broadcast journalist: "I try to stay pretty focused during the week on salads and water."
Frederica Wilson, representative: "I was always a prissy little girl who wanted to be like my grandmother."
Sam Sanchez, external affairs coordinator: "I'm not playing around anymore. It's seriously like, go big or go home now."
Lisa Marie Gomez, policy aide: "When I was in high school they called me Rapunzel."
Kyle Wherrity, legislative assistant: "Veronica in the Cannon Salon my be the House's best-kept secret."
Alexandra Fetissoff, press secretary: "I was born seven weeks early, and I just haven't stopped."
Sarah Majzoub, executive assistant: "I really like the power."
Paul Kendrick, special assistant: "I'm not sure I'm particularly healthy."
Mike Bednarczyk, legislative assistant: "I'm really into music. I like playing anything with a keyboard."
John Kruse, military adviser: "I like Washington. . . . Once you're here, it's hard to go back to anywhere else."
Marie Aberger, internet communications staffer: "I just try to look, no matter what, like I got some sleep last night."
Rory Riley, staff director: "When you're grumpy and frown a lot, it ages you."
Pete Haviland-Eduah, deputy press secretary: "I'll cook anything from scratch. I think probably my favorite food that I make is lamb shank."
Carlos Gutierrez Jr., attorney: "I travel to Miami often just to get Cuban food."
Jennifer Lee, emergency room doctor: "I don't sleep much."
Rob Fallon, legislative aide: "I would say if you're a guy, get a good tailor."

Claire Shipman, broadcast journalist: "The idea of balance—things are never perfectly in balance."
Beto O'Rourke, representative: "Juárez is the reason I'm married."
Victoria Benner, legislative analyst: "I'm like a 90-year-old woman."
Caitlin Poling, lobbyist: "By the end I'm just going, 'cup-cake, cup-cake, cup-cake.'"
Yado Yakub, military legislative assistant: "My full name is Ali Iyad Yakub, but nobody ever calls me that. Everyone, including my parents, calls me Yado."
Michael Del Moro, White House visitors office: "Most people are actually pretty jealous of the red hair."
Joe Loeffler, lobbyist: "My face moisturizer has a sunscreen. It's a win-win."
Scott Cunningham, legislative director: "You don't bring your C-game or B-game to dance at the wedding reception. You bring your A-game."
Tim Scott, senator: "I'm bald. I'm a bald Republican."
Denny Wirtz, legislative assistant: "People often comment on how much I can eat."
Julie McClain, press secretary: "It's just a piece of who I am, and in a few years, it'll seem like,'Remember those four months I had cancer, that was weird.'"
Kyle Simpson, special assistant: "I started running a year after I moved out here just because I was sick of being lazy."
Mary Bruce, digital journalist: "I dream of one day being one of those people with a die-hard hobby."
Jeremy Scott, intern coordinator: "I broke my back falling out of my attic six years ago."
Ethan McClelland, special assistant: His middle name is "Love."
Carolyn Walser, executive assistant: "The last years of college I lived by the livestock auction, which was fun. . . . Occasionally around 11 o'clock at night you'd hear a 'moooooo' or something."
Dao Nguyen, legislative assistant: "I'm Vietnamese, my parents were refugees from Vietnam, and I was born in France."
Tonya Williams, legislative director: "DC will take everything you give it and there's always more to give."
Lauren Culbertson, press secretary: "It's not drinking! It's a combination of ballet, Pilates, and yoga."

Eric Bohl, chief of staff: "I was explaining what I do to my son and he believes that [his boss] was part of every law ever passed."
Kelly Heinrich, nonprofit founder: "I keep running away, and I keep getting sucked back."
Emmanuel Guillory, legislative assistant: "It's just like seeing John Boehner get on stage and dance like Justin Timberlake."
Cayley Tullman, consultant and strategist: "Someone had to be the enforcer."
Catherine Wilkins, staff and press assistant: "I'm really not scared of a lot. . . . I just have that outlook."