You'll most often find Jeannie Baumann working up a sweat in the front of a Doonya Dance class, the Bollywood-inspired dance fitness classes that have taken over Washington, New York City, and Los Angeles. The instructor and regional manager leads the high-energy classes in DC and Arlington, teaching three to five classes a week in various locations. Read on to see how she fuels up while torching major calories.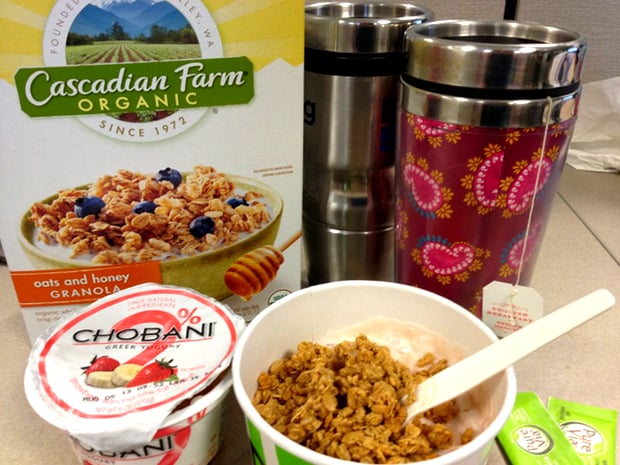 Breakfast: Greek yogurt, granola, tea, and water. "I love starting off the day with Greek yogurt and granola. It's so delicious, packed with protein, and good for you. A morning cup of tea has been a ritual since I was a little girl, and Harney & Sons is my favorite English breakfast brand."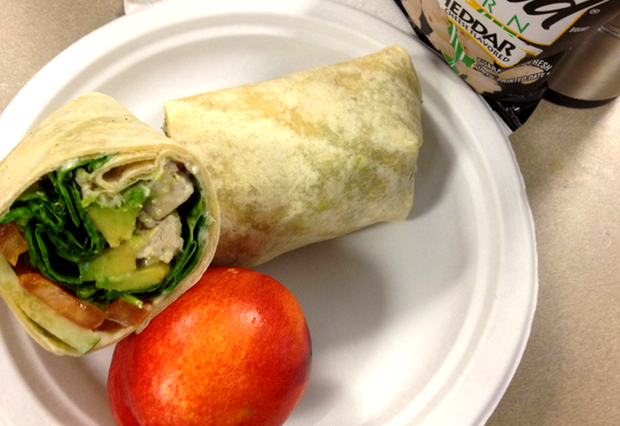 Lunch: Napa chicken wrap from Au Bon Pain, white cheddar popcorn, nectarine, and water. "The lemon aïoli at ABP is so addicting! I replace the lettuce with spinach both for the nutritional value and because I prefer the taste."
Afternoon coffee: French vanilla creamer and lots of Splenda. "I was actually proud of myself because I picked up some Snackwell chocolate cookies from our office pantry, but I managed to resist eating them—a bit unusual for my generally low level of willpower."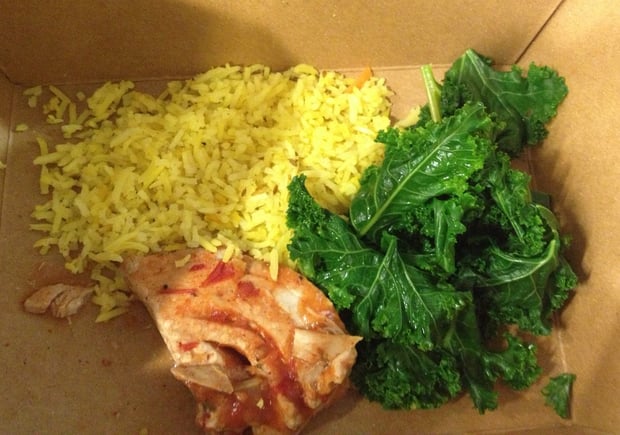 Dinner: Tuna, kale, and basmati rice from the Whole Foods hot bar in Clarendon. "On Monday nights, I don't teach until 8:15, so dinner can get kind of tricky. The Whole Foods hot bar is great because I can get a small portion of something that is still balanced."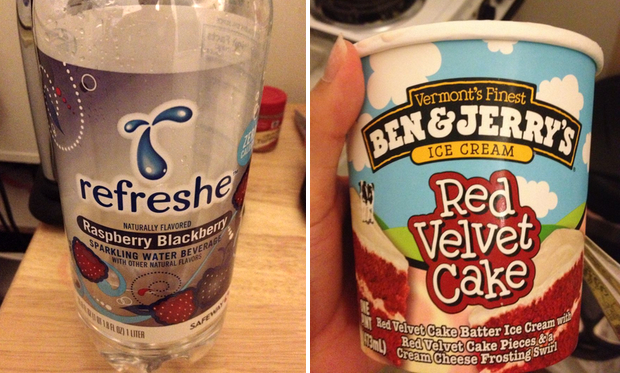 Late night: "I'm addicted to the Safeway brand of flavored sparkling water, especially the blackberry-raspberry. And then I had a few spoonfuls of red velvet cake ice cream because it's in my freezer and hard to resist."
Disclaimer: The Food Diaries series is intended to be inspirational and is not an endorsement of each individual's diet.
You Might Also Like:
Are you a local health, fitness, or nutrition expert with a love for food? E-mail wellbeing@washingtonian.com to find out how you could be featured in our Food Diaries series.