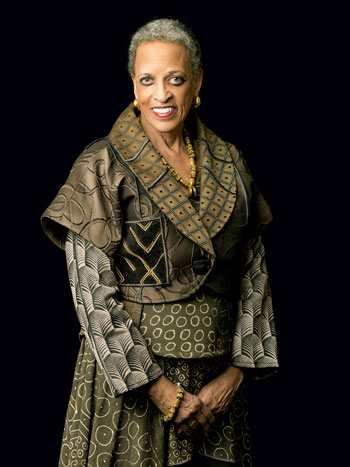 The teacher: I went to segregated schools
until middle school, when my parents put me in a school run by the
Methodist church. All of the students were black girls, and all of the
teachers were white women. My buddies and I decided to mess with our Latin
teacher, Miss Morse, by saying, "Latin, Latin, dead as can be. First it
killed the Romans, and now it's killing me." We carried on until finally
she stood there and made eye contact up and down the rows and said: "You
girls listen to me. You are in this Latin class not to learn a language,
as you put it, of dead Romans. You are here to learn that as Negro girls
you can learn anything."
The family figure: I grew up in a setting
where the message was: You can't go but so far—just do your best to be a
good second-class citizen. But I always had a counter-narrative from my
parents, who were college-educated, and from my great-grandfather, Abraham
Lincoln Lewis, an extraordinary businessman who founded the first
insurance company in Florida.
The failure: My sister was an amazingly gifted
musician, a double major at Oberlin in piano and voice. Having been a
total failure at the piano, I decided to take up violin. One day when I
was practicing and squeaking away, she came up and said, "Let me try."
Having never had a single lesson, she started to play. The lesson for me
was that you don't have to command every skill, know every fact. It's
possible to just enjoy the accomplishments of others.
This article appears in the September 2013 issue of The Washingtonian.