College tuition may be a hot-button issue throughout the country, but here at Well+Being we agree on one fee that never made us groan when the bill arrived in the mail—that "recreation fee." Between exams and extracurriculars, the rec center gave us an oasis on campus with early morning lap swims and cardio rooms without long lines. And here's some good news: A few local universities allow residents to step back on campus with memberships to their fitness facilities—with fees cheaper than some chain fitness centers.
Check out this list of schools to find the nearest rec center in your neighborhood.
American University Jacobs Fitness Center and Reeves Aquatic Center
4400 Massachusetts Ave., NW; 202-885-1000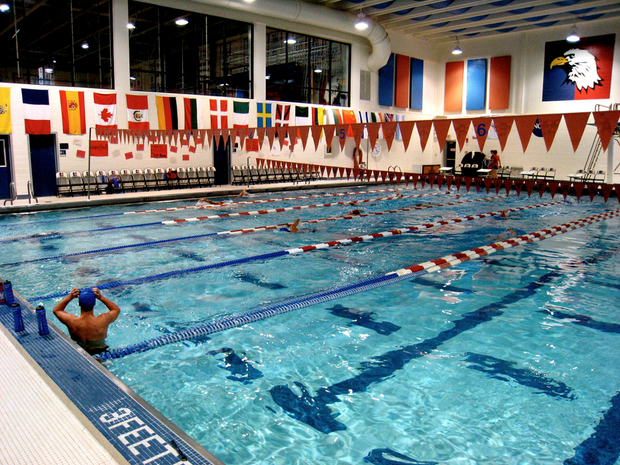 The Jacobs Fitness Center and Reeves Aquatic Center are open to all DC residents with individual memberships for $870 per year and family memberships for $1,710 per year. The aquatic center has a 25-yard eight-lane indoor pool, and the fitness center has a free weights and cardio room.
Trinity Washington University Trinity Center
125 Michigan Ave., NE; 202-884-9092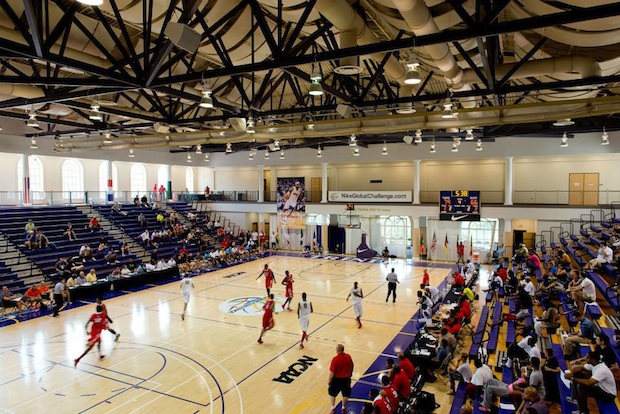 The Trinity Center includes a cardio and free-weight room, a 25-yard six-lane indoor pool, a spa, a basketball court, six outdoor tennis courts, and an indoor track. Community memberships are available to Brookland residents with the Zip codes 20017, 20018, and 20002.
After a one-time $75 initial fee, individual memberships are $150 per quarter or $520 annually. Individuals 60 and older can purchase a senior citizen membership, which waives the initiation fee and costs $85 per quarter or $295 for the entire year.
Family memberships are also available to add to the individual membership at an additional $110 per quarter for each family member or $440 for the year.
George Washington University Lerner Health and Wellness Center
23rd and G sts., NW; 202-994-1763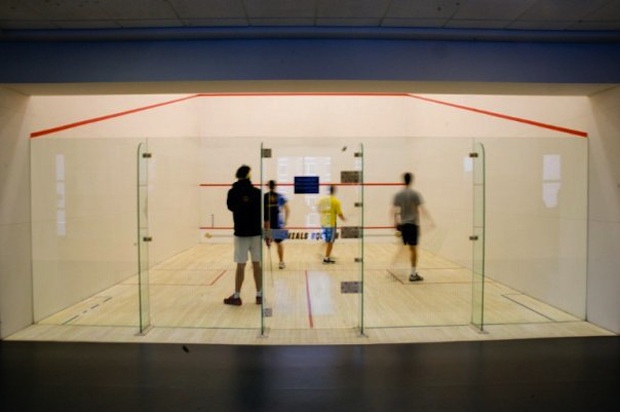 The Lerner Health and Wellness Center offers Friend of GW Community memberships to individuals living in the Foggy Bottom area for $518 per year.
The wellness center has four basketball courts, a free-weight room, a cardio room, a three-lane indoor pool, an indoor track, and four racquetball courts.
Georgetown University's Yates Field House
37th and O sts., NW; 202-687-2400
The Yates Field House offers Friends of Georgetown memberships for residents near Georgetown University. With no initiation fees, single memberships cost $996 per year and family memberships cost $1,476 per year (two family members are included, plus $100 for each additional member).
Members have access to a 200-meter, three-lane indoor track; a 25-yard, eight-lane indoor pool; four basketball courts; cardio and free-weight rooms; indoor tennis and racquetball courts; and an indoor golf practice facility.
George Mason University's Recreation Center
4400 University Dr., Fairfax; 703-993-1000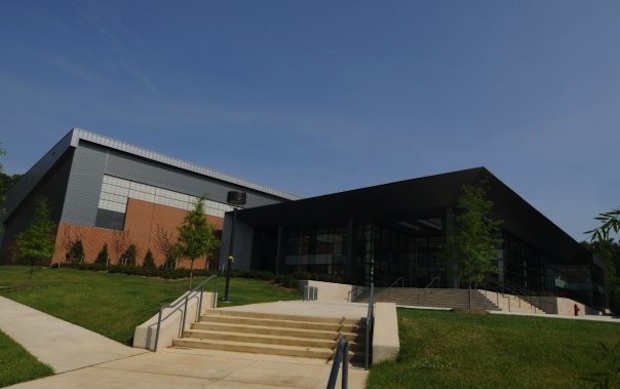 George Mason offers adult memberships to its recreation center for $750 per year or $75 per month.
Members can use the facility's free weights and cardio rooms, six basketball courts, two racquetball courts, a 25-yard six-lane indoor pool, and Skyline Fitness Center.