A registered dietitian at a community hospital in Lanham, Sheli Msall coaches patients on the "power of good, wholesome nutrition" on a daily basis, on top of managing her new private practice. Says Msall, "I love enabling my patients to change their health." Check out how she fuels on a typical Monday, which involved burning about 500 calories during her workout of 45 minutes of leg circuits and a two-mile run.
Breakfast: "I usually have hot tea with breakfast, but this was a Monday, so the Green Mountain English toffee coffee won! I also had a delicious whole-wheat blueberry muffin."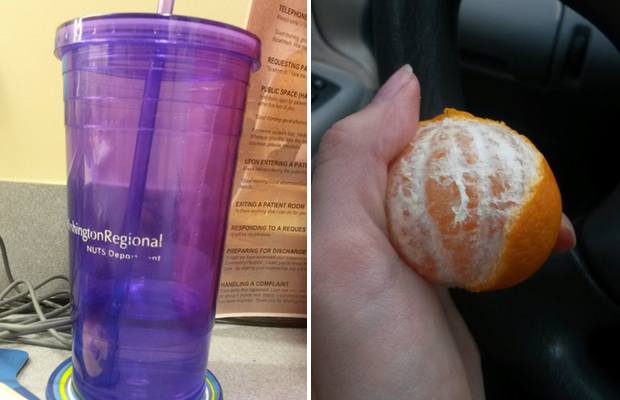 Water: "I try to drink two to three of these throughout the day at work."
Morning snack: "Clementine for a quick morning snack."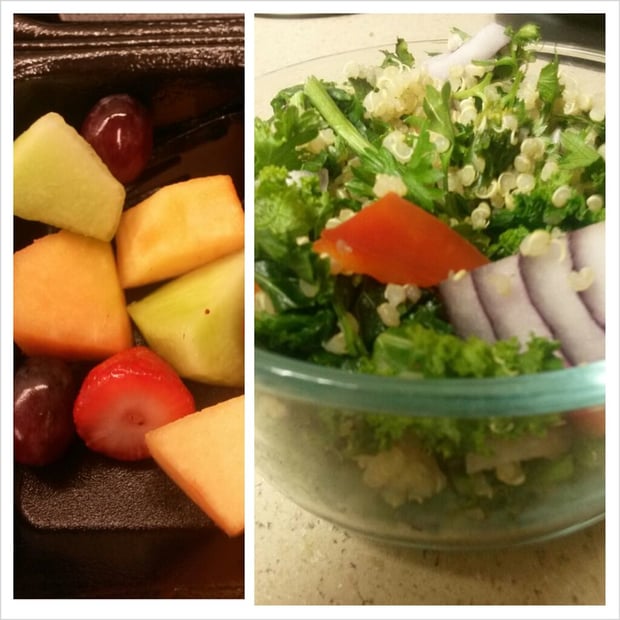 Lunch: "Mixed fruit from the salad bar at work (because I forgot my Eastern Market melon) and a kale and quinoa summer salad with avocado and a lemon-garlic dressing."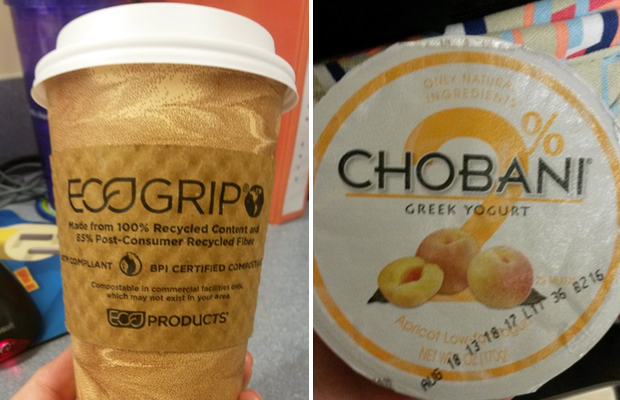 Afternoon drink: "I tried to make it without more coffee, but I just needed a boost."
Afternoon snack: "Chobani apricot 2 percent yogurt—one of my favorite pre-workout snacks."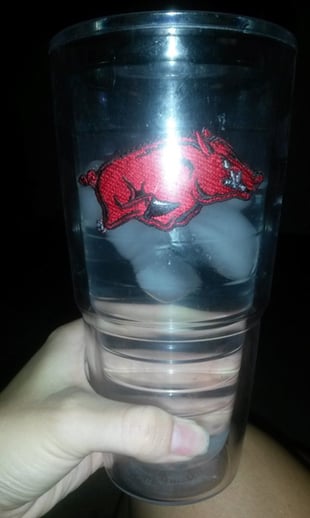 Drink: "I try to drink at least two of these large Razorback Tervis cups of water from the time I get home from work until I go to bed."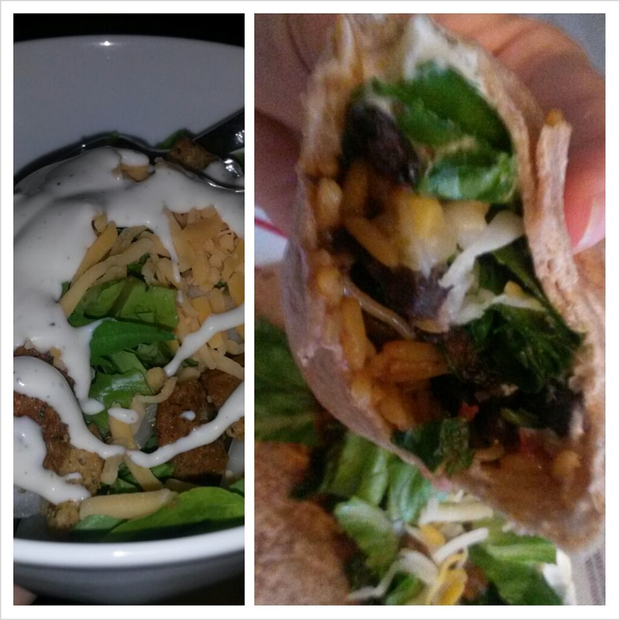 Dinner: "A large salad made with mixed salad greens from Eastern Market (my favorite!), and two black bean burritos with salsa and lots of spinach."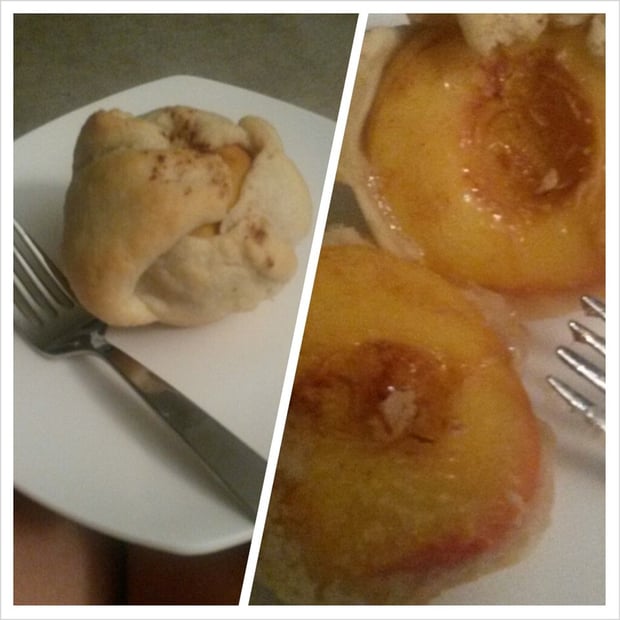 Dessert: "The best part of my food day—a super quick and easy and absolutely delicious individual peach pie!"
You Might Also Like:
Are you a local health, fitness, or nutrition expert with a love for food? E-mail wellbeing@washingtonian.com to find out how you could be featured in our Food Diaries series.