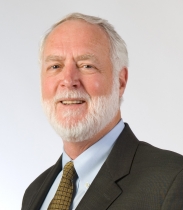 Wayne Clough, the secretary of the Smithsonian Institution, will retire in October 2014, he announced today. Since taking the Smithsonian's top job in 2008, Clough brought on new directors at many of its museums, oversaw the digitization of much of its 137 million-item collection, and presided over the groundbreaking of the National Museum of African American History and Culture, which will open in Washington in 2015.
Clough's tenure was also marked by multiple ignominious moments for the federally funded museum network. In December 2010, Clough was
personally responsible
for making the decision to pull the artist
David Wojnarowicz's
short film A Fire in My Belly from a National Portrait Gallery exhibit about sexuality and gender. The video was pulled after a phony controversy
ginned up by a conservative activist
prompted supposedly outraged quotes from House Republican leaders, including
John Boehner
and
Eric Cantor
.
And then there was the ill-fated Bubble, a planned installation that would have placed a translucent orb inside the doughnut hole at the center of the Hirshhorn Museum and Sculpture Garden. After years of false starts and delays—even with a $1 million gift from New York City Mayor Mike Bloomberg—the project was finally canceled in June. The
collapse of the bubble
, a project Clough is believed to have supported, also fed into the exit of Hirshhorn director
Richard Koshalek
.
Still, in announcing his retirement, Clough is getting plenty of official praise. "Secretary Clough has served the Smithsonian with great distinction,"
France A. Córdova
, the chair of the Smithsonian's Board of Regents,
said in a press release
.
The Smithsonian board also formed a search committee today to look for Clough's successor.