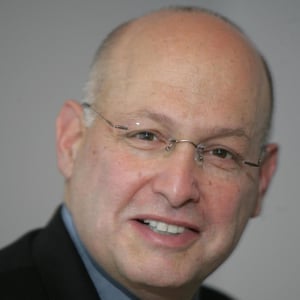 Paul Zukerberg
, a defense attorney and one-time DC Council candidate who ran on a
stridently pro-marijuana platform
, is sparking up a new issue, though it has very little to do with the District's weed laws. Zukerberg is suing the Council over its move to delay the District's first attorney general election by four years, arguing that city legislators are willfully violating the city's Home Rule Charter.
In 2010, DC voters overwhelmingly approved an amendment to turn the DC attorney general's office from an appointed one to an elected one. But in July, no potential candidates had expressed interest in running for the job, and Mayor Vince Gray's office backed legislation to have more city lawyers report to his office rather than an elected attorney general's.
Council member
Jack Evans
then introduced a bill to push the first attorney general election from 2014 to 2018. It
passed on a first vote
by an 8-5 margin, even with Council Chairman
Phil Mendelson
calling Evans' move "an embarrassment." But the bill is set to come up for a final vote tomorrow, and Zukerberg wants to move quickly.
"We need to get this resolved because the election cycle is about to begin and failure to resolve this issue has chilling effect on our rights to have a fair election," he says. Candidates in next year's elections can start petitioning voters for ballot access in early November, while primary votes are scheduled for April 1.
Zukerberg's lawsuit, filed in DC Superior Court, seeks to prevent the Council from changing date of the attorney general election and from curtailing what powers that position would have. "We amended our charter, this is the actual constitution by which we live," he says. 'If the council can cancel the election for one office, they can cancel it for any office, including their own."
But Zukerberg says he's not pursuing the case to help his own political ambitions. "I haven't considered being a candidate at this point," he says "I've been on the defense side for 28 years."
Still, he can't entirely decline a run. "I'm not absolutely ruling it out especially if I'm the only one who's going to bat for the voters," Zukerberg adds. "We have to have the election."