A cranberry bog is currently taking up space in front of Union Station, and the folks at Ocean Spray want you to hop on in.
Passersby stood by the 25-foot-wide bog this afternoon, struck by the curious sight. It's all part of Ocean Spray's mission to promote the power of the cranberry, which is one of three native-grown fruits in the United States, along with blueberries and the Concord grape.
"We wanted to help bring the beauty of the harvest and educate [DC] a little bit about the health properties it can offer us," cranberry grower Jim Bible told Well+Being while in the bog. Bible is a cranberry grower in Black River Falls, Wisconsin, and is one of the three cranberry growers at the DC bog.
Cranberries contain a wealth of vitamin C and are often said to help maintain urinary tract health. Research also shows they provide cardiovascular health benefits.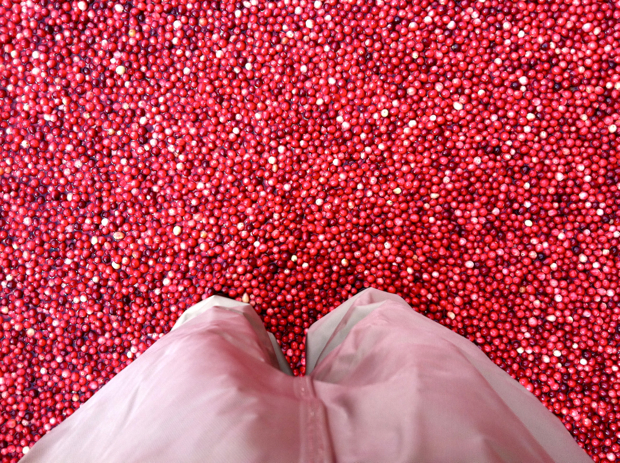 The DC bog contains 2,000 pounds of cranberries—which Bible says is "tiny." A typical bog spans about four acres and is 150 feet wide and 1,230 feet long.
Visitors are welcome visit the bog today and Wednesday from 8 to 4. Growers are on hand to chat about the cranberry.
*Editor's note: This article has been updated from a previous version.