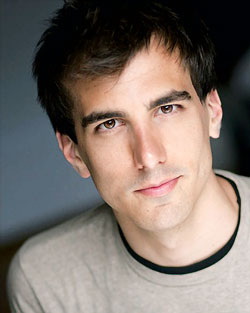 Paul Downs Colaizzo was an unknown 26-year-old when his Really Really debuted at Signature Theatre last year, becoming one of the most successful shows in Signature's history. (The uncomfortably accurate portrait of an entitled group of college students later opened off-Broadway in a production starring Zosia Mamet of HBO's Girls.) His new play, Pride in the Falls of Autrey Mill, premieres at Signature October 15 through December 8, starring Christine Lahti and directed by Michael Kahn. Here's a conversation with Colaizzo.
How would you describe the new play? It's a family drama, and it explores pride and shame and the veneer of life in the suburbs, although stylistically it's still funny and dark. I had to write a description of it once—it was very labored but said, "In a gated community where having fat daughters can discredit an entire family, one woman is confronted with the cracks in her family's foundation." It's about living somewhere where your community is your entire world.
What was the inspiration? I grew up all over, and the last place I lived before going to college was Alpharetta, Georgia. There was a neighborhood called the Falls of Autry Mill, and it just sounded like a woman falling down, so that was the jumping-off point. The South has a way of worshipping appearances—the suburbs are all about presentation and amazing flowers and a beautiful yard and dinner parties that impress people and having the Christmas lights just right.
And Michael Kahn is directing? That man is so smart. In our first meeting, he'd basically memorized the play, and he had such insight into the characters and was so collaborative and patient with me through the auditions. The word of mouth is that he's one of the greats, and I'm certainly experiencing that.
How did the success of Really Really affect you? Well, I can eat, and I wasn't always able to before, so that's a nice change. I'm in LA right now working on TV projects, so more doors have opened, but I'm trying to keep my feet in theater because that's what I love first.
Pride in the Falls of Autrey Mill. Oct. 15 to Dec. 8 at Signature Theatre. Tickets ($40 to $94) at signature-theatre.org.
This article appears in the October 2013 issue of The Washingtonian.