Sarah Mehta didn't start out in the nutrition industry. Her first job out of college was at a local architecture firm. Eventually, she became a registered dietitian to pursue her love of food and healthy living, and ultimately founded Savormaker. The firm, which combines two of her passions—dining and design—provides clients with tips on how to eat well and helps plan the meal and decor for dinner parties and events.
When she's not styling the next healthy meal, she's doing cardio at least two times a week, whether it's jogging through DC or taking a Zumba class.
Read on to see how the design and dining consultant eats for a day.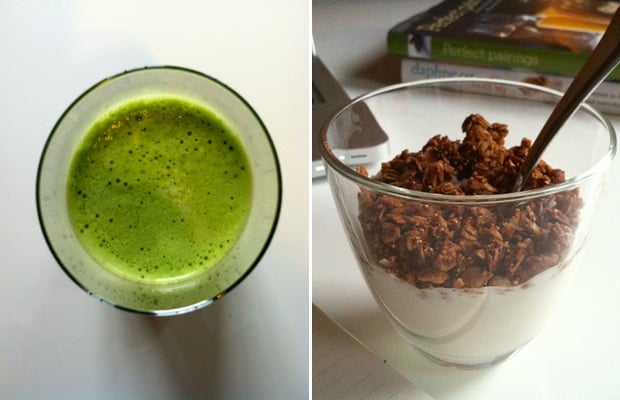 Breakfast: "I like to keep my smoothies light and simple before a morning jog. Today I tossed a bunch of spinach and half a ripe banana into a Vitamix (sometimes I add kale, beets, carrots, and/or fresh ginger). After a quick jog, I had a yogurt parfait—Wallaby Organic Greek nonfat plain yogurt topped with Purely Elizabeth's pumpkin-fig ancient grain granola cereal.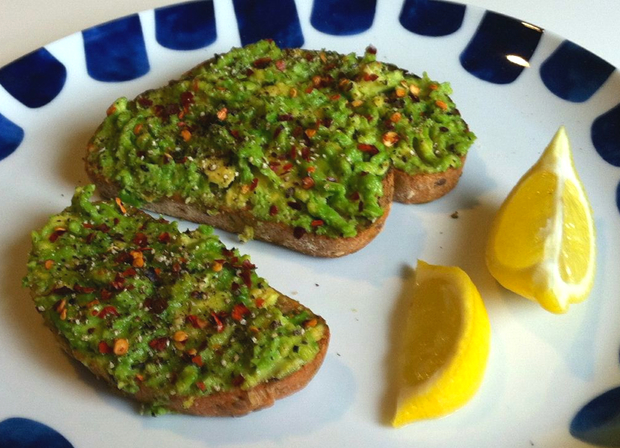 Lunch: "Avocado toast with a sprinkle of sea salt (I like Maldon sea salt flakes), fresh cracked black pepper, red chili flakes, and a squeeze of fresh lemon. I eat this all the time. It tastes great, and the healthy fat in the avocado is filling."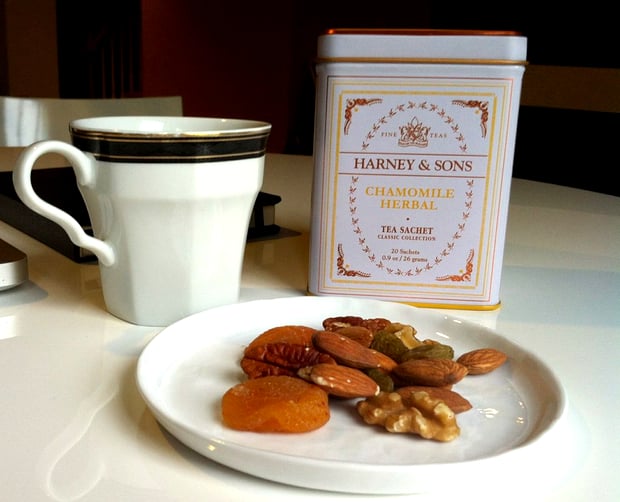 Afternoon snack: "I love a good cup of tea in the afternoon. Today I sipped an herbal chamomile tea (so relaxing) from Harney & Sons, one of my favorites. I paired this with a small handful of plain (unsalted, unsweetened) mixed nuts and dried fruit for a perfect afternoon snack."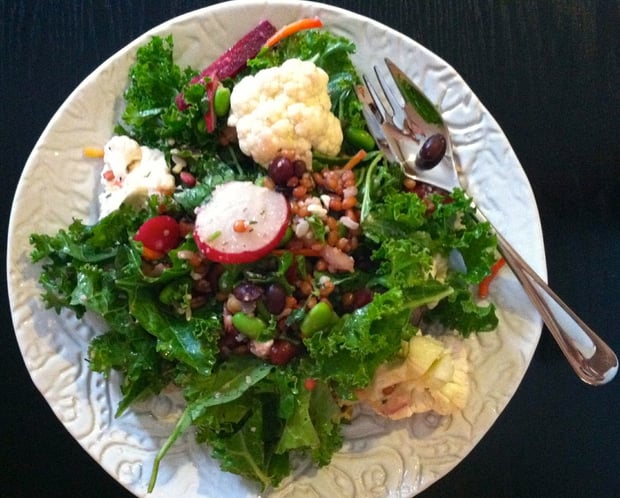 Dinner: "I picked up a big salad from Whole Foods Market and added edamame, quinoa, and beans for protein. Whenever I get a salad to go, I almost always transfer it to a pretty plate or bowl. It's so much more enjoyable than eating out of a cardboard box with a plastic spoon."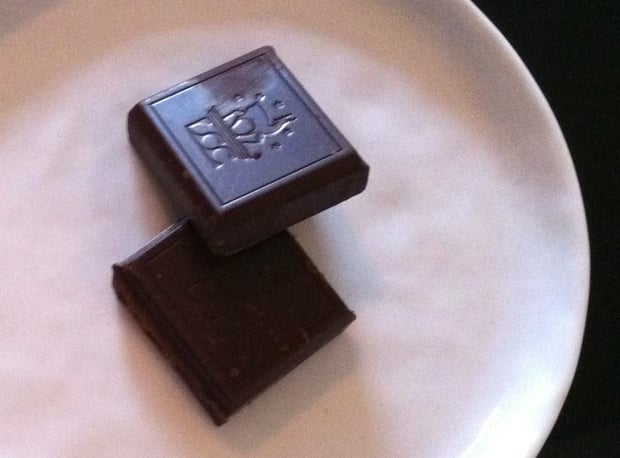 Dessert: "I always have dark chocolate on hand, in a variety of flavors and brands. Tonight I had two pieces of hazelnut-praline dark chocolate by Lake Champlain Chocolates."
Are you a local health, fitness, or nutrition expert with a love for food? E-mail wellbeing@washingtonian.com to see how you could be featured in our next Food Diaries.