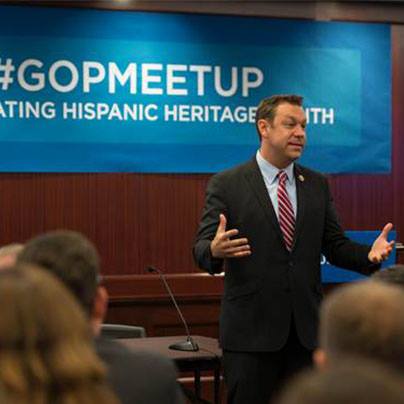 If Representative Trey Radel completes the one year of probation he was ordered to serve as the penalty for purchasing cocaine from and undercover Drug Enforcement Administration agent, he'll have the charge expunged from his record. But he might not be able to shake the embarrassment that he overpaid for the 3.5 grams he bought outside a Dupont Circle restaurant during an October 29 sting.
Authorities honed in on Radel, a Florida Republican, when an ongoing investigation into cocaine trafficking in the Washington area led to information that a member of Congress was buying the narcotic for personal use and sometimes to share it with others, says the office of Ron Machen, the US attorney for the District of Columbia.
According to a statement of offense against Radel, he and a friend met with an undercover DEA agent on October 29. Radel and the friend had done cocaine several times together, according to court documents, and Radel invited the friend and the undercover cop back to his place for a few lines. The friend and the agent declined the invitation, at which point the agent said he had cocaine to sell.
Radel and the agent went back to the agent's car, where Radel agreeded to pay $250 for 3.5 grams of cocaine. But he forked over $260, at which point federal agents showed up to bust him. The feds recovered their bait cocaine, as well as a vial Radel had been stashing in his apartment.
Court documents do not specify whether Radel forgot to ask for change, or if he was simply trying to tip the dealer.