It took just a bit more than two years for DC Brau Brewing Company to go from scrappy upstart to industry heavy. The company, which became the District's first production brewery in 55 years when it opened in May 2011, is forcing a fledgling rival to change its name months before it even taps its first keg.
Tentatively called Citizens Brewing Co., a tap room and beer garden Silver Spring resident Emily Bruno plans to open next summer, DC Brau decided that named hewed too closely to one of its flagship brews, "The Citizen," and moved quickly against Bruno.
Bruno says in a phone interview she got a call from DC Brau co-owner Brandon Skall on December 2 in which Skall "expressed dissatisfaction" in the similarity. She tried to reach a verbal agreement with Skall, including an offer of a marketing campaign making it explicit that Citizens Brewing would have nothing to do with The Citizen, a Belgian-style ale that DC Brau has sold since its debut, but Skall did not accept. Bruno's head brewer—also her brother-in-law—tried with Skall the following day, but that conversation went poorly, she recalls.
On December 4, Bruno received notification that the US Patent and Trademark Office was going to review her intent to use the "Citizens Brewing Co." trademark. A cease-and-desist letter from DC Brau followed last Friday.
Bruno decided it wasn't worth the fight, and agreed that Citizens Brewing will change its name, possibly as soon as this evening. "We had hoped to address the situation without having to resort to any kind of legal action, but unfortunately that wasn't possible," she tells Washingtonian. "It's certainly not an insignificant thing to change a name, but we are taking this in stride. Our goal is to get our doors open this summer, which is why we've decided to move on, change our name, and not spend the thousands of dollars required to fight the cease and desist order from DC Brau."
With the name change agreed upon, DC Brau is at least taking a magnanimous line. "Our beer community is made stronger with new ideas and styles that introduce more and more people to good, local beer," Skall writes in an emailed statement. "We welcome this growth. We had hoped to address the situation without having to resort to any kind of legal action, but unfortunately that wasn't possible."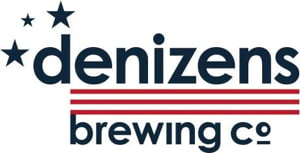 UPDATE, 5:32 PM: Citizens Brewing Co. is now Denizens Brewing Co., Bruno is announcing on her brewery's Facebook page. "We are here to offer you excellent craft beer in a fun bar and beer garden setting," the company says. "And let's be real, Denizens sounds pretty cool too!"
Skall, from DC Brau, tells Washingtonian that his two-year-old brewery did not take any of its steps with malice. "There is no ill intention with them," he says in phone interview. "We wish them the best of luck."
DC Brau, which is sold in the District, Northern Virginia, and—as of July—Montgomery County, wanted to avoid any confusion between one of its most popular brews and a completely separate company. Trademark protection is becoming an increasingly large issue for small brewers across the country, Skall says, adding that he would prefer to get back to "fighting the good fight for craft beer."
"We want nothing more than to build a craft beer scene," he says.