Companies looking for ways to keep employees happy are increasingly stocking office kitchens with whatever free snacks the staff wants. We asked four of our 50 Great Places to Work to tell us the most popular nosh in their pantry. Are these the secrets to employee satisfaction?
1. Quaker Chewy Granola Bars in chocolate chip at Higher Logic

The firm's "high-energy buffet" also includes Cheetos Puffs, Chex Mix, SnackWell's cookies, Sour Patch Kids, and oranges.

2. Epic Xylitol gum at Software Theoretic

Says CEO Rashad Moore: "Everyone has gotten addicted to this gum," which is naturally sweetened and said to be good for teeth. "And it tastes great."

3. Harry & David Moose Munch Popcorn at Entegra

"It's like Cracker Jack with chocolate in it," says Anne Brown, director of recruiting and staffing. "That bag goes quickly."

4. BelVita Breakfast Biscuits at CustomInk

Besides regular snacks including these biscuits and Smartfood popcorn, CustomInk offers a different daily "PM Pick Up" such as yogurt parfaits and fruit with dip.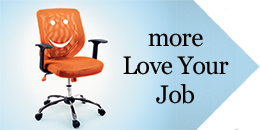 Photographs by Jeff Elkins.