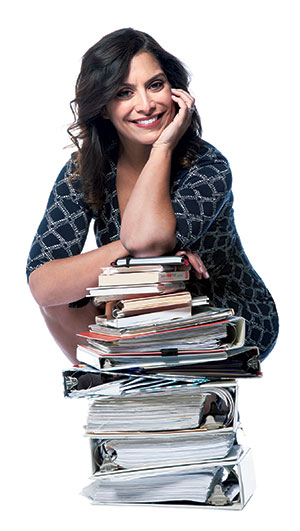 Jennifer Brickman Rasche, 25th Hour Concierge
Rasche (right), who previously worked at the Washington Animal Rescue League, handles such varied requests as waiting for repairpeople, overseeing home-improvement projects, and finding the right hairstylist for busy moms. But some requests have been more unusual. "A woman hired me to declutter her basement," she says. "As we spent more time together, she divulged that she was clearing it out so she could install a sex dungeon." Rates start at $80 an hour. Serves DC; 202-320-3838.
TaskRabbit
Founded in 2008, this errand-posting site came to DC in August and already has more than 475 background-checked "Rabbits" running around town. Users post errands that need doing—from HTML coding to Ikea-furniture assembly—and qualified people respond. Prices vary based on the task's complexity and the Rabbit's qualifications; the site suggests base prices for some of the more popular endeavors: $35 for grocery shopping, $60 for housecleaning, and $85 for handyman services. Serves most of DC.
Alyssa Ford Morel, Alyssa's Simple Solutions
Though she's been in the personal-concierge industry only a little more than a year, Morel has handled everything from healthy-menu planning to elderly-companionship visits. A recent request played well into her background as a master gardener: A bird-watcher hired Morel to create a yard full of feeders, thick bushes, and places to nest. Rates start at $50 an hour. Serves Northern Virginia; 703-907-9318.
Donna Dettling, Simpler Life Solutions
Dettling is not one to shy away from heavy paper-work. She uses her 30 years of accounting experience to help clients clean up piles of bills and documents. While many utilize her organizing skills to clear out one or two cluttered rooms in their house, even Dettling found one project—taking on four storage units filled with 20-plus years of paperwork—hard. Her services also include record keeping, writing letters and cards, and scheduling appointments. Rates vary. Serves Montgomery County; 301-330-8750.
Kendall Severson, At Your Command
Stints as an assistant press secretary to the Democratic National Committee and executive assistant to a congressman prepared Severson for handling last-minute requests. While she can do everything from personal shopping to event planning, one of her more challenging tasks was procuring a Brazilian work visa in 48 hours—the same week President Obama was heading to Brazil. "Whatever is in the Yellow Pages and is legal," she says, "we are willing to do." Rates start at $50 an hour. Serves DC, Virginia, and Maryland; 202-280-8931.
This article appears in the January 2014 issue of Washingtonian.