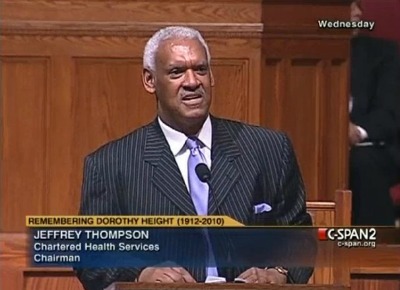 After months of bickering with DC Attorney General Irv Nathan over attorney-client privilege, federal prosecutors investigating DC Mayor Vince Gray's 2010 campaign will start reviewing correspondence concerning a 2011 contract dispute between the District government and a company formerly owned by alleged "shadow campaign" financier Jeffrey Thompson.
For several months, Nathan resisted turning over documents from Gray's office regarding a $7.5 million settlement with Chartered Health Plan, a Thompson-owned company that was until last year the city's Medicaid contractor. In a letter to Nathan in November, US Attorney Ron Machen wrote that his people were looking into "connections and communications" between DC officials and Chartered.
Under an agreement announced today, Machen's office will get to inspect documents pertaining to the 2011 settlement, including those that passed before Gray's eyes, but Nathan gets to keep his attorney-client privilege—and pride—intact.
"Time will tell whether these documents reveal anything other than what they appear on their face to be—the proper government conduct of business concerning a civil settlement of litigation with a city contractor," Nathan said in a statement released by his office. "This much, however, is clear now: by upholding the principle of the District's right to the attorney-client privilege, we have served the District's long-term interests."
Thompson is suspected of being the source of $653,000 in unreported funds spent on Gray's behalf in 2010. Since Gray took office, four top officials from that campaign have pleaded guilty to federal charges. Neither Thompson nor Gray have been charged with any wrongdoing.
Although Gray has tried to move on from his first mayoral run, the ongoing investigation looms large in his reelection bid. He opened his campaign kickoff speech Saturday by apologizing for the continuing fallout from 2010.