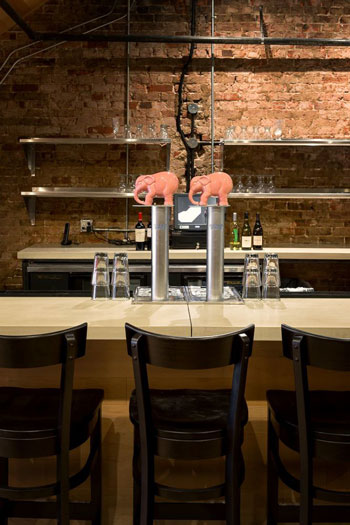 "The chef recommends ordering three to four share plates per person."
If these words make you cringe, then consider heading to the new Medium Rare when it opens on Barracks Row next week. In the age of small-plates dining—not to mention snacks, half entrées, and other portions "meant to share"—owner Mark Bucher's Americanized steak frites concept is decidedly off-mode. Not only are plates full size, but Bucher also removes entirely the need for menu negotiations. Eat at either Medium Rare and you will be served fresh bread, salad, steak, "secret sauce," and fries, all for the fixed price of $19.50 per person.
There's more wiggle room for diners when it comes to homey desserts such as brownie sundaes (priced separately), and brunch, which offers five entrée choices. For vegetarians, there's an off-menu grilled portobello mushroom with roasted red pepper sauce. But otherwise consistency is the name of the dining game, even between the sister restaurants. The menus and prices at the Cleveland Park and Capitol Hill are identical, though the latter space is slightly bigger, with 75 seats. Bucher says the concept wins fans not with surprise but with a lack thereof, comparing it to a well-worn pair of Levi's jeans. "It's not meant to be slick, because it's not meant to go out of style," he says. "When you do one thing and you do it really well, it becomes a nice business."
Medium Rare certainly doesn't own the idea. L'Entrecôte in Paris is the famed pioneer of the steak frites model, which many eateries have adopted since—remember Georgetown's Le Steak? Spike Mendelsohn gave it a shot nearby on Capitol Hill with Béarnaise, before expanding the options to encompass a larger bistro theme.
For such a simple design there's a lot of attention to detail and secrecy involved. Medium Rare's fries are started a day ahead; potatoes are freshly cut, blanched, refrigerated to draw out moisture, and dunked twice in a secret blend of oils for extra crunch. Butter is brought to room temperature and pots are salted individually before service alongside warm, fresh bread. The "secret sauce" is likely the most involved element; only Bucher and one other person know the formula, and components arrive either unlabeled or mixed together so cooks can't steal the recipe.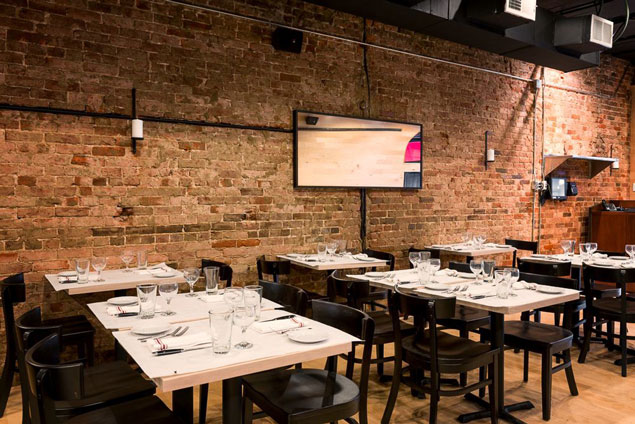 Restaurants that clone themselves often have aspirations for multiple branches, but Bucher says he isn't planning to take Medium Rare national. Still, you can expect at least one more; Bucher says the concept is bound for a location in Baltimore's Fells Point sometime this year.
Medium Rare. 515 Eighth St., SE. Open for dinner Monday through Thursday 5 to 10, and Friday and Saturday 5 to 11. Sunday brunch from 11 to 2:30.