The best restaurants are great for many occasions—date night, family brunch, drinks with friends—but increasingly we're seeing places designed with multiple functions in mind. Think spots such as Society Fair or Union Market that combine shopping, drinking, and dining under one roof. The newest member of the club: chef/owner Frederik de Pue's Menu MBK, a market, bistro bar, and chef's tasting table spread across three stories. The Table toque opens the ground-floor retail market on Friday, with more dining options to come.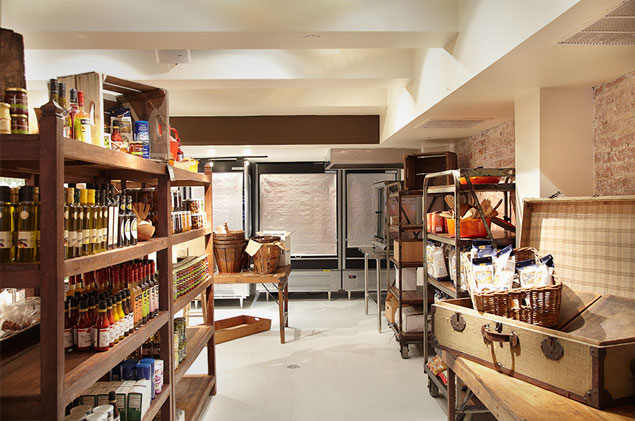 First floor: Menu Market, opening Friday, January 24
Penn Quarter is one of Washington's busiest restaurant neighborhoods, but when it comes to shopping for the home kitchen, options are limited; it's one of the primary reasons de Pue scrapped Azur in favor of this concept. While Menu's retail space will be more like Glen's Garden Market than Safeway, you can stock up on a number of desirables and leave the bulk run for Costco. The retail space will offer seasonal produce and dairy from local producers, items from District-based companies including Cured DC's charcuterie, and pantry splurges such as chocolates and infused oils. Ready-to-eat sandwiches and salads, fresh pastas, sauces, and other premade items round out the selection. Caffeine and sweets fiends will also do well with coffee and espresso drinks from Mid-Atlantic roasters and a lineup of pastries from former Astro Doughnuts chef Jason Gehring.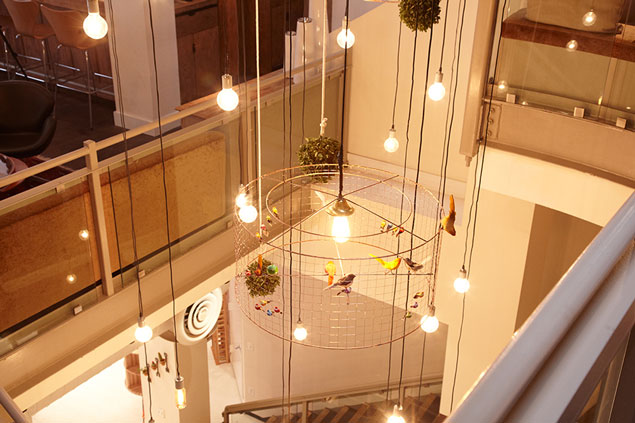 Second floor: Menu Kitchen, opening Thursday, February 20
Just as in the Azur and Café Atlántico days, the second floor houses the kitchen—but unlike in times past, you can eat there. A six-seat counter overlooks the chefs at work, and will be the most formal dining spot in the place. In about a month de Pue and current Table sous chef Keith Cabot will serve set menus based on five primary ingredients; inspirations could range from a seasonal vegetable to a new market product. The price tag: $65 per person (considerably less than that other six-seat chef counter once active at the same address).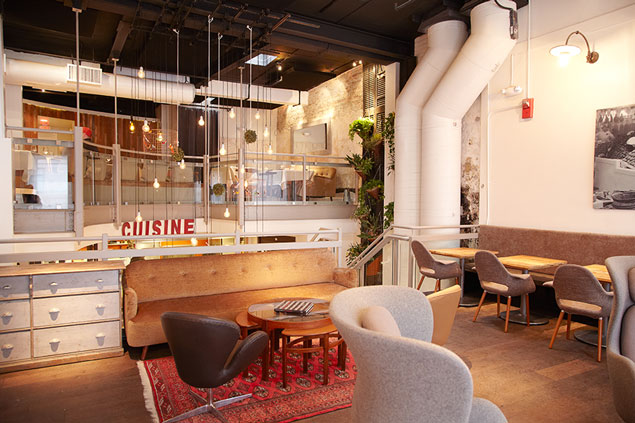 Third and fourth floors: BistroBar, opening Thursday, January 30
The living-room-esque top floors provide a comfy place to work on your laptop with a coffee and snack from the market during the day—there's even free wi-fi—or a spot to lounge in the evenings. The dinner menu in the 42-seat space is equally suited to snacking and drinking or a full meal; think $8 to $14 appetizers/small plates and bistro-style mains such as mussels with saffron rice, wild-mushroom cassoulet, and butter-poached lobster. Barman Robert Yealu favors large-format beers and spirits for sipping, and designed a specialty drink list that includes cocktails and beertails—we like the sound of the Brew and Smoke, with smoked-pepper tequila, Allagash White, mango-mint juice, and a Porter float. Several wines from the list will be sold in the first-floor market should you discover a new favorite.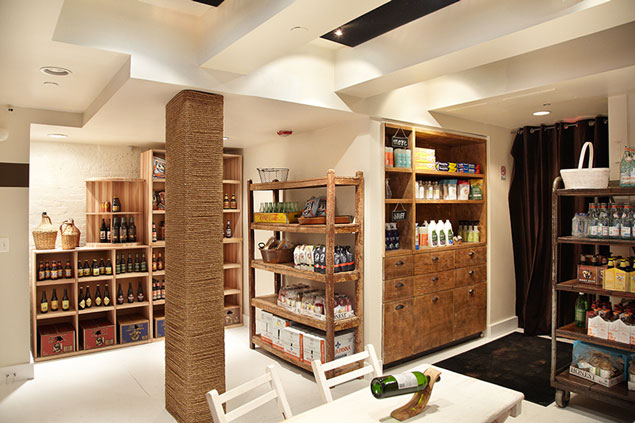 Menu MBK. 405 Eighth St., NW; 202-347-7491. Market hours: daily 9 to 9. Kitchen chef's table: reservations available now for 6 and 8:30 seatings Tuesday through Saturday (closed Sunday and Monday). BistroBar: seating available starting at 9 AM; menu served from 5 to close.