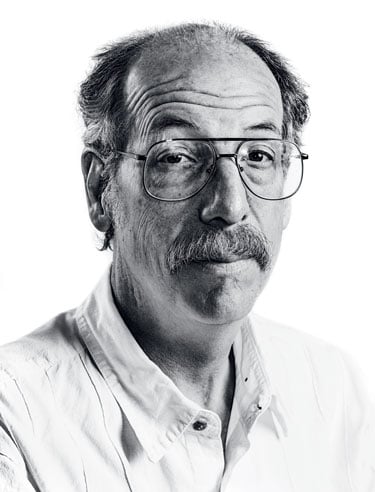 In 2010, Paul Alan Levy, a lawyer who works for the consumer-advocacy group Public Citizen, was concerned about an emerging threat to free speech. Businesses, he believed, were taking advantage of contracts that amounted to gag orders to shut down online complaints. To battle the threat, he needed to find the right victim. As it turned out, he was looking for Robert Lee.
Earlier that summer, Lee had arrived at the Talladega Superspeedway in Alabama for a weekend-long NASCAR event when his tooth began to throb. The next morning, the pain had become so searing that he went directly to an emergency room. A doctor injected him with painkillers and told him to see a dentist as soon as he got home to New York.
The following week, Lee went to the Manhattan office of dentist Stacy Makhnevich, where he was handed a stack of forms, including a "Mutual Agreement to Maintain Privacy," a document that barred patients from criticizing Dr. Makhnevich online. If a patient did post something, the contract assigned the post's copyright to the dentist. Desperate for treatment, Lee signed.
The dentist drained an infection in his gum and, a week later, replaced a filling. Lee paid $4,766, but Makhnevich sent the claim to the wrong insurer. Lee pointed out the mistake and, for months, pressed the dental office for reimbursement. He sent certified letters—nothing. "They just started ignoring me," he says.
Months later, during a routine teeth-cleaning, Lee discussed his predicament with another dentist, who told him the filling should have cost less than $200. Outraged, Lee vented on Yelp, the popular consumer-review website.
"Avoid at all cost! Scamming their customers!" he wrote in August 2011.
The next day, Makhnevich's office sent Lee a cease-and-desist letter with a draft filing for a lawsuit for breach of contract, defamation, and copyright infringement. Makhnevich also asked Yelp to remove the post, and she invoiced Lee for "copyright infringement" penalties, accruing at $100 for each day his review remained online.
Lee was rattled but not deterred. "I wanted that information to remain public so that others will think twice before going to her for help," he says.
Searching online for information about the agreement he had signed, he found an article mentioning Paul Levy's work for others in Lee's situation. Levy had found his case.
• • •
The internet has proven to be a powerful megaphone in the hands of dissatisfied customers. Businesses and political interests have learned to silence these critics by unleashing an aggressive legal campaign, blasting away at web-borne statements they don't like.

Defense attorneys say the number of these lawsuits—formally filed or merely threatened in cease-and-desist letters—is on the rise. Precise figures are hard to get, because many have their intended effect of frightening consumers into erasing their criticism before a suit can go forward. Lacking the resources to fight back, subjects often simply give up.
"The greatest threat to free expression in America is no longer the government," says Marc Randazza, an online-free-speech defense lawyer. "It's corporations and wealthy plaintiffs using the courts to intimidate ordinary people who just want to speak honestly on the internet."
With enormous eyeglasses and frazzled hair, Paul Levy looks more like an absent-minded professor than a brass-knuckled litigator. He's known to arrive at work in shorts, dark socks, and sandals.
But Levy, 63, has successfully fought attempts by deep-pocketed opponents—including billionaire industrialists Charles and David Koch and the late Reverend Jerry Falwell—to squelch online speech. Along the way, he has established legal precedents that judges now use to apply existing free-speech law to chatter on the internet.
Robert Lee's case is typical of how Levy responds to a bullying lawsuit. Instead of simply defending Lee, Levy filed a class-action lawsuit on behalf of all of Makhnevich's patients who had signed the gag order. After the suit drew media attention, the company that had provided the agreements to Makhnevich announced it would stop recommending their use.
Nor did Makhnevich file against Lee. She has since closed her business in New York; in June, her lawyer said he couldn't even locate her. As the class-action suit works its way through court, Lee's Yelp review remains online.
• • •
Levy's office in DC's Dupont Circle is a mess, with chest-high piles of documents, cardboard boxes, and books. When a colleague cleaned up a former office back in the mid-1980s, he discovered a functioning sink buried beneath the debris.
Levy joined Public Citizen in 1977, six years after it was founded by consumer crusader Ralph Nader. For 20 years, Levy specialized in labor litigation. Then in 1999, a 50-year-old secretary from California named Carla Virga asked for help with a problem Public Citizen had never before encountered.
When deciding to buy her home, Virga had relied on an all-clear home inspection from the pest-control company Terminix. After the closing, however, she discovered severe damage and launched a website critical of Terminix.
The company sued to shut down the site by using a novel legal theory: Rather than allege that Virga had published anything false, Terminix argued that she had violated its trademark by putting the company's name in the "metatags"—online coding that helps search engines find a site. Terminix demanded millions in damages.
Trademark law is designed to prevent one company from using another's name in a misleading way in order to profit from the confusion. But as consumer-review sites first appeared online, businesses saw trademark law as a way to silence critics.
Levy took Virga's case, arguing that her website was noncommercial and therefore not subject to trademark law. He moved to have Terminix labeled a "nuisance litigant." The company soon dropped its suit.
After that victory, defendants in similar cases asked Levy for help. Jerry Falwell used trademark law to try to shut down the parody website Fallwell.com, which satirized the evangelist's views on homosexuality. Levy convinced a federal appeals court in 2005 that the site was constitutionally protected free speech designed "to criticize ideas, not to steal customers."
"Until Paul Levy came on the scene, the trend was almost uniformly against defendants," says Sonia Katyal, a Fordham University law professor who specializes in trademark law and the internet. "It was mainly because Paul stepped in that we were able to change the tide."
At the same time, Levy has pioneered important legal protections for anonymous online commenters.
Patrick Cahill, a town councilman in Smyrna, Delaware, sued in 2005 to identify four people who had criticized him on a community blog. One, known as John Doe 1, had referred to Cahill as "Gahill" (to be pronounced "gay-hill"). Cahill claimed this implied he was having "extramarital, homosexual affairs."
Levy wrote an amicus brief that helped persuade the Delaware Supreme Court not to reveal John Doe 1's identity, arguing that doing so would stifle free speech.
In 2011, the petrochemical giant Koch Industries filed a suit seeking the names of environmentalists who had issued a satirical press release in Koch's name. The release claimed—falsely—that Koch had adopted a progressive position on climate change. Levy assigned the case to two junior colleagues, who argued that Koch's demand violated the activists' First Amendment rights. The case was dismissed.
Levy's work in both cases helped set a precedent that anonymous online critics should be outed only when the plaintiff has a winnable case that can't be pursued unless the defendant's identity is known. This "ended the practice of rubber-stamping requests to unmask anonymous people online," says Eric Goldman, a professor at Santa Clara University School of Law.
Levy doesn't deny that legitimate examples of libel and slander exist online. The cases he takes on, he explains, tend to revolve around bullying.
It's a distinction Levy knows from personal experience. "I learned to stand up for myself," he says. "I'm glad to help other people stand up for themselves."
Levy's father headed the local Democratic Party in the deeply Republican precincts of Long Island. As a high-schooler in the late 1960s, Levy organized a peace group that held vigils protesting the Vietnam War.
With the briefcase he carried to class, Levy already stood out. But his criticism of the war made him a target. "We don't let socialists walk down this street," a classmate once threatened. Football players got in his face, and after a flag-burning incident at school—in which Levy says he had no part—someone threw a brick through a window of his home.
When Levy won an essay contest, school administrators refused to let him read it at an assembly. They prohibited him from wearing a black armband to express opposition to the war; he wore a black necktie instead. "What were they going to do?" he says. "Tell a kid he can't wear a tie?"
After college, Levy enrolled at the University of Chicago Law School, bound for a career in politics. But during a summer at a public-interest law firm, he saw how litigators could help underrepresented Americans.
• • •
Back in his office, Levy trips over an empty trash can. "I'll clean up this week," he says.
His docket is just as cluttered as his workspace. He's going to bat for a Minnesota merchandiser whose parody T-shirts, reading the NSA: THE ONLY PART OF GOVERNMENT THAT ACTUALLY LISTENS, triggered legal threats from the agency. He's still trying to track down Makhnevich—he thinks she fled to France—to have Lee's $4,766 dental bill reimbursed. Since filing his lawsuit, Levy hasn't seen any more contracts like the one Lee signed.
Meanwhile, Levy has turned his attention to the latest front in his war against online censorship.
This past December, Levy filed a federal lawsuit on behalf of a Utah couple whose online criticism harmed their credit rating. Jennifer Kulas's review of KlearGear.com on a consumer website noted that the retailer failed to deliver the desk toy and key-chain her husband had purchased. More than three years later, a KlearGear lawyer claimed that Kulas had violated the nondisparagement clause in the retailer's terms-of-service agreement. The lawyer demanded that the couple remove the post or pay a $3,500 penalty. When they refused, KlearGear reported this unpaid "debt" to credit-monitoring agencies.
Levy has seen other online retailers using similar nondisparagement clauses, and he thinks it's essential to stamp out the practice before it gains traction.
For the former "98-pound weakling" who got pushed around by football players, it's a fight worth picking.
Senior writer Luke Mullins can be reached at lmullins@washingtonian.com.
This article appears in the February 2014 issue of Washingtonian.