UPDATE 02/06: Rick LePere's memorial service will be at 4 PM on Wednesday, February 12, at Blessed Sacrament Catholic Church (3630 Quesada St., NW, Washington, DC, located just off Chevy Chase Circle), with a reception to follow at Columbia Country Club (7900 Connecticut Ave., Chevy Chase, MD).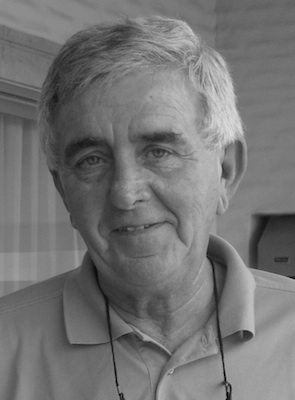 Richard L. LePere, 68, died of natural causes at his Washington, DC, home on February 4, 2014. Carol, his wife of 37 years, son Alex, and daughter Dana were with him.
Rick was born on August 11, 1945, in Johnstown, Pennsylvania, one of eight children of Antonio and Katherine LePere. Surviving are his sisters Katie and Joann; he was predeceased by his sisters Rose Marie and Liz and brothers James, Anthony, and Bobby.
After high school, he came to Washington in 1963; his first job was as a night cook at a White Castle hamburger restaurant in downtown DC. He then worked in the mailroom of Broadcasting magazine, followed by a job in the mailroom of US News & World Report, where he drew the attention of company executives and was transferred to the magazine's circulation department.
By the age of 30 he was shaping the circulation strategy of US News; he then went out on his own, helping magazines across the country to build their readership and advising entrepreneurs on how to start magazines. By the late 1970s, he was helping publications with their overall business strategies, and he often assisted in the buying and selling of magazines. For many years he maintained an office at Washingtonian, one of his longtime clients.
In the 1960s, he was a member of the Air National Guard, and during the Vietnam War he served in the US Air Force, mostly in Japan.
A private family burial service will be held on February 6, to be followed at a later date with a celebration of his life at Columbia Country Club.
In lieu of flowers, contributions in Rick's name can be made to the Yellow Ribbon Fund, an organization that helps injured service members.