Sasha Bard is a registered dietitian and one of the nutrition gurus behind ChooseMyPlate.gov. The 30-year-old works with the USDA Center for Nutrition Policy and Promotion, the home of MyPlate, the tool that breaks down the five food groups that make a healthy diet (fruits, vegetables, grains, protein, and dairy). She also helps promote First Lady Michelle Obama's Let's Move! initiative.
Along with advocating for healthy eating, Bard likes to hit the trails in Rock Creek Park and practice yoga. Read on for a glimpse at her diet, which she points out happens to be vegetarian-friendly'though she's not a vegetarian. "I love fish and eat meat and poultry regularly, as well," she says. "All foods fit in my diet."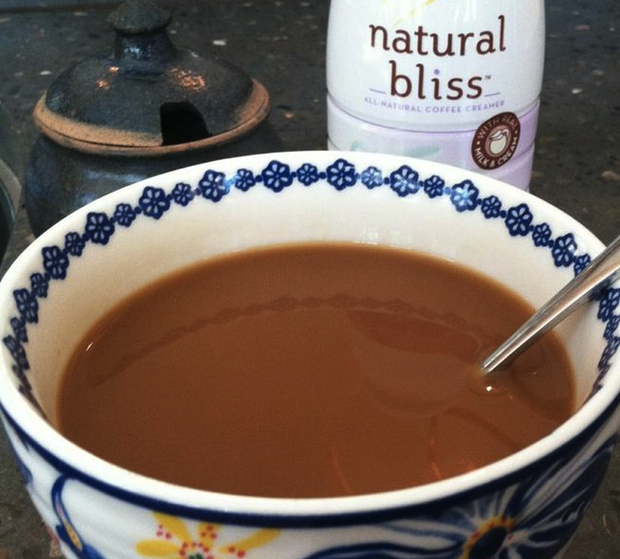 Breakfast: "My day always starts with a glass of water, then coffee from the French press with cream and sugar. I'm not a fully functioning human being without these two things."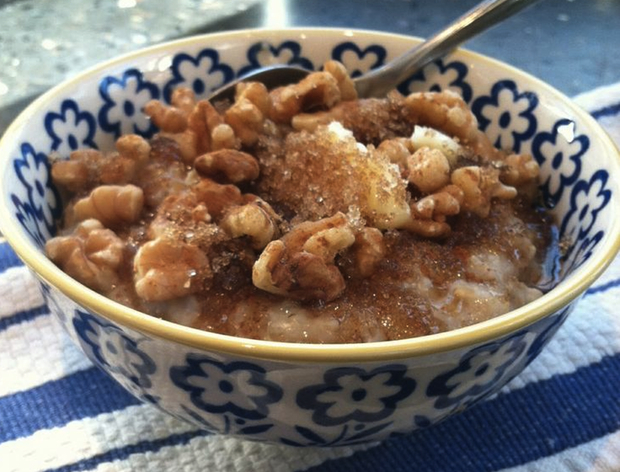 "A bowl of oatmeal cooked with half water, half soy milk and topped with walnuts, cinnamon, brown sugar, and butter. I always make an extra serving for the next day."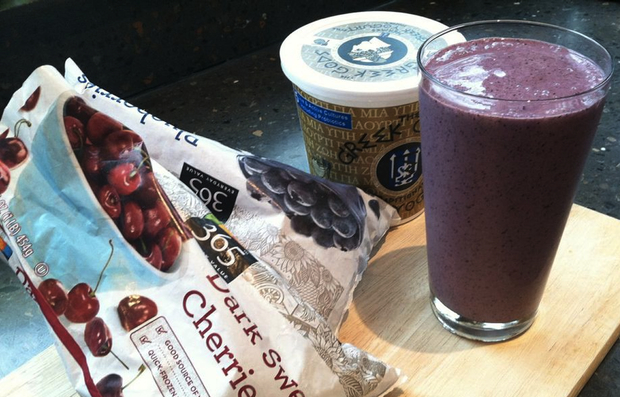 Morning snack: Berry smoothie. "My smoothies are always different. This one had frozen cherries, frozen blueberries, banana, Greek yogurt, fresh ginger, and soy milk."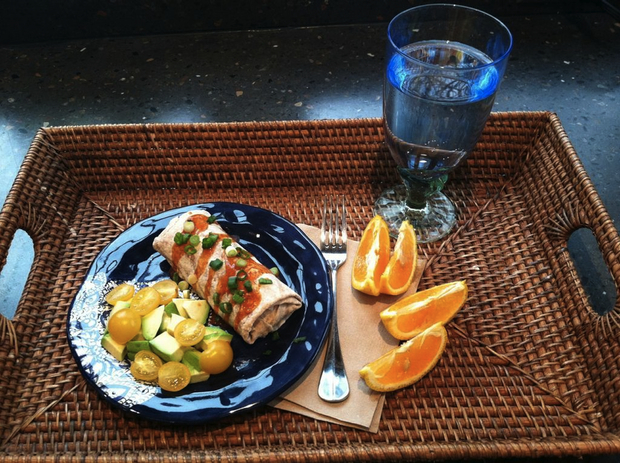 Lunch: "Everyone, even nutritionists, should have convenient foods they keep on hand. One of mine is frozen burritos. You have to keep an eye on sodium, but some brands pass the test. This one was an Amy's breakfast burrito with black beans and tomatoes (non-dairy). I paired it with a salad of yellow tomatoes and avocado, a glass of water, and orange slices."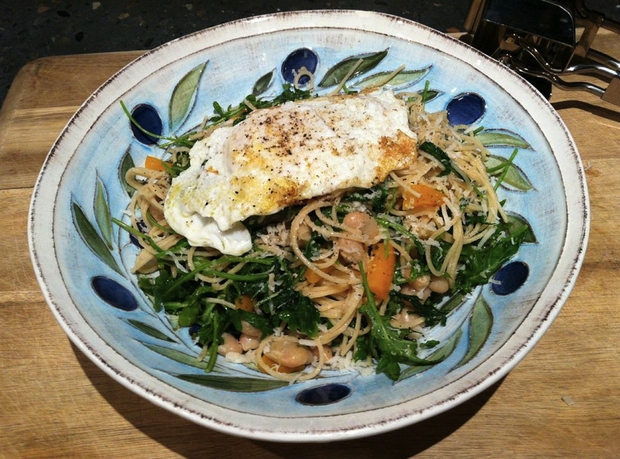 Dinner: Pasta tossed with extra-virgin olive oil, garlic, yellow bell pepper, cannellini beans, and baby kale, topped with a fried egg and freshly grated pecorino Romano. Glass of red wine. "Eggs aren't just for breakfast! I love serving them over pasta; the key is to have a runny yolk. I hate that pasta gets such a bad rap—it's easy, healthy, and delicious. You can buy whole-grain varieties to boost the nutrition, or I really like the Barilla Plus line that uses a blend of bean flours to add fiber and protein."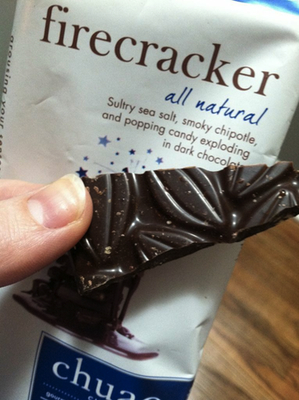 Dessert: Dark chocolate. "My favorite brands are Theo and Chuao (pictured). Chuao's Firecracker bar has a hint of spice, which I love!"
Are you a local athlete or health, fitness, or nutrition expert with a love for food? E-mail wellbeing@washingtonian.com to find out how you could be featured in our Food Diaries series.