Between morning workouts, a stressful job, and shuttling kids from school to practice, how does one find the time to plan and prepare healthy meals? Busy Washingtonians have turned to services that whip together nutritious food, often delivered to their door. As a plus, all of the following services use local meat and produce as much as possible.
If You Have No Time at All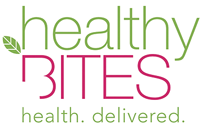 Delivery areas
DC, Montgomery County, Arlington, Fairfax County. Meals are also available for pickup at 5329 Georgia Avenue, Northwest.
How it works
Users choose from a Lite Bites or Veggie Bites menu each week. The meals are delivered fresh to your home and come with the option of snacks. Kid-friendly meals are also available.
Recent menu choices
Ginger shrimp with mango, green beans, and brown rice; roasted-red-pepper chicken with sautéed spinach and quinoa; turkey meatballs with whole-wheat pesto pasta and veggies.
Cost
Three-to-seven-day packages range from $33 to $275; healthybitesfood.com.
If You're a Gym Rat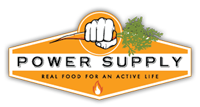 Delivery areas
DC; Northern Virginia; Baltimore; Montgomery, PG, Howard, Anne Arundel counties.
How it works
Chefs create Paleo and vegetarian lunches and dinners, gluten- and dairy-free. Order meals online and pick up Monday through Thursday at more than 55 gyms and fitness studios.
Recent menu choices
Buffalo chicken with cumin-carrot salad; Paleo corned-beef-and-sauerkraut Reuben with parsnip hash and grilled zucchini; stuffed-grape-leaves casserole; Hawaiian chicken salad with sautéed garlic kale.
Cost
Lunches and dinners range from $9.50 to $15.50, with the option of three or five days of meals; dc.mypowersupply.com.
If You Want to Feed Your Inner Chef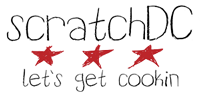 Delivery areas
DC, Alexandria, Arlington.
How it works
Monday through Thursday, Scratch DC posts a nutritionist-advised dinner on its website; users can order online and set up a 30-minute delivery window. The package contains the recipe and fixings required to create that day's meal. To save time, all ingredients come chopped, measured, and marinated.
Recent menu choices
Mushroom-and-goat-cheese beef stroganoff; mozzarella chicken caprese and asparagus in a balsamic reduction; butternut-squash-bacon-and-Gruyère risotto and spinach vinaigrette salad.
Cost
$25 to $30 per meal, which feeds two; scratchdc.com.
This article appears in the February 2014 issue of Washingtonian.