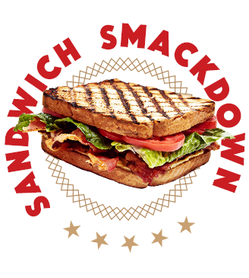 Welcome back, sandwich fans! Yesterday's competition was a doozy: G and WTF were neck and neck throughout the day, often leading or trailing one another by a single vote. Unfortunately a technical glitch on our end upped the drama; the poll failed to stop at the 5 o'clock deadline, and the votes were too close to declare a definitive winner. Therefore we'll host a one-time overtime round between teams Isabella and Buben today from 1 to 2. We'll set up a separate page, just like yesterday, which will go live close to the start time. Messiness may be appropriate for a sandwich competition, but we apologize for the confusion.
In the meantime, the regular Smackdown must go on. Today's contenders tell the tale of two mini empires: in one corner, Taylor Gourmet; in the other, Red Apron Butchery. We've seen these local sandwich shops grow considerably over the years, with nine locations for the Taylor guys and three for Red Apron, who just added their most ambitious spot yet in Penn Quarter. There's a reason these two are so popular: Both make wicked 'wiches, including breakfast options worth getting out of bed for. Whether you're chowing down on Taylor's Pattison Avenue (roast pork, broccoli rabe, and sharp provolone) or Red Apron's equally swine-filled "porkstrami" with bacon-braised sauerkraut, you're in for a treat.
Cast your vote now—and don't forget to come back between 1 and 2 to help either G or WTF make it to the next round.