Federal prosecutors now allege DC mayor Vince Gray knew businessman Jeffrey Thompson had been illegally funding his 2010 campaign. Here's how long other big-city mayors lasted under scrutiny.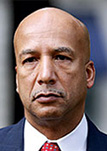 Ray Nagin
New Orleans
Conflict-of-interest allegations surfaced in 2009; Nagin was charged with fraud, conspiracy, bribery, and money laundering in '13, after leaving office. Convicted February 12 on all but one count, he faces up to 20 years in prison.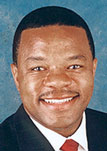 Tony Mack
Trenton
Accused of cronyism soon after he took office in 2010, he was arrested in 2012 by the FBI. He clung to office for weeks after his February 7 bribery conviction, until a judge ordered him removed.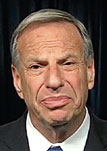 Bob Filner
San Diego
Eight months after his 2012 election, female aides claimed sexual harassment. Seven weeks later, facing a recall effort, he resigned. He pleaded guilty in October and is on probation.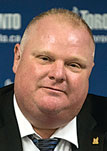 Rob Ford
Toronto
Elected in 2010, Ford survived a judge's 2012 order to step down after a flap over improper gifts. Admitting he "probably" smoked crack last year cost him most of his powers, but he's up for reelection.
This article appears in the April 2014 issue of Washingtonian.