When we broke the news of Red Light's arrival on 14th Street back in February, the dessert/cocktail bar was just a Wonka-ish idea on the horizon. Now the team—restaurateur Aaron Gordon, former Komi pastry chef Robert Underwood, and brother barmen Ari and Micah Wilder—are set for an April 10 April 12 debut*. Here's what to look out for on your first drinking and dessert-ing venture.
Boozy Shirleys and spiked ice
The Wilders are serious about cocktails, but the menu includes a healthy dose of fun—as do the bar toys, judging from the Sno Wizard shaved-ice machine sitting on the counter. The contraption shears fruit-studded ice to order for slushies topped with seasonal nectars, ice wine, and Aperol. Fans of drinkable desserts can also scoop a rum-spiked "cake shake" with house-made ice cream, or opt for sweet sips such as a Dirty Shirley, a riff on a Shirley Temple with gin, cherry liqueur, homemade ginger ale, and brandied cherries. Those lacking a sugar tooth will find on-tap cocktails, including classics such as Sazeracs and Negronis, and a number of Champagne cocktails.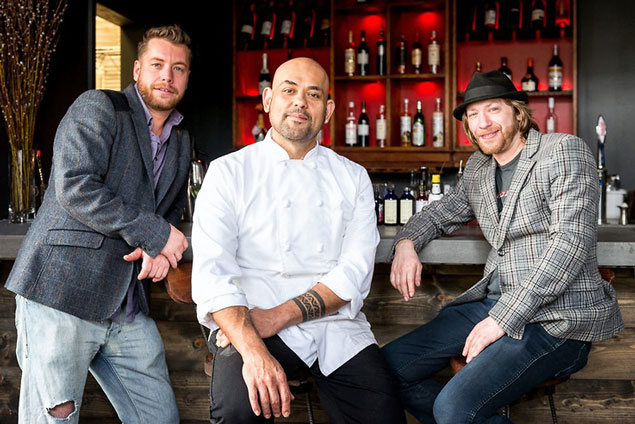 You next date "meal"
Wooing with dessert isn't a new idea, but now you have a place essentially dedicated to it (unless, of course, your escort takes too many looks at the corseted woman hovering in the mirror above the bar, one of the quirky nods to the Red Light name). Though Underwood didn't craft a menu with courtship in mind, all sweets are meant to share. Think playful combinations such as black-and-tan doughnuts with a stout-chocolate center, or cookies and "milk," a White Russian-esque egg cream with vodka, rum, cognac, and mole bitters. On the savory side is cheese fondue with house breads and fruits for dunking. Really want to prove commitment? Take the time for the $22 prix-fixe, which includes a sweet bite to start, the dessert or soufflé of the day, petit fours, and a paired glass of something boozy.
A roomy patio with a slushie stand
The space itself is fairly cozy, with 30 seats filling a dark, wood-accented room that hints at a burlesque vibe without veering into brothel-kitsch. In warm weather, the patio adds another 45 spots and features a shaved-ice stand for making those boozy slushies to order. On the run? Stop by on weekend afternoons for virgin versions topped with house nectars or fresh juices.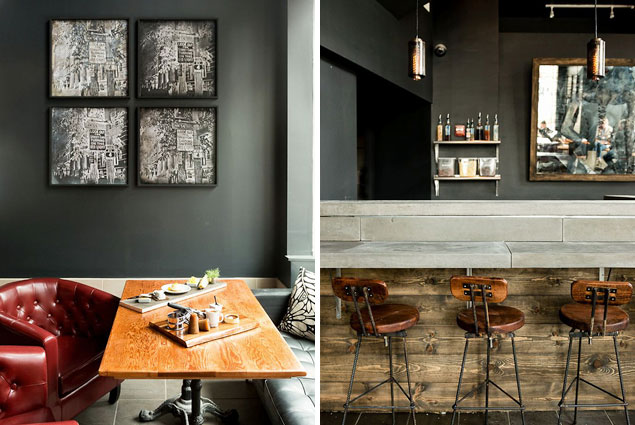 Happy hour, early and late, every day
The old "never too much of a good thing" adage definitely applies to happy hour, and you'll find plenty of it here. Half-off specials on wines, all on-tap bubbly and beers, and one specialty cocktail apply from 4 to 7, and then again from 11 to close for night owls. The bar plans to offer the hours of happiness seven days a week, making your Saturday-night drinking that much cheerier.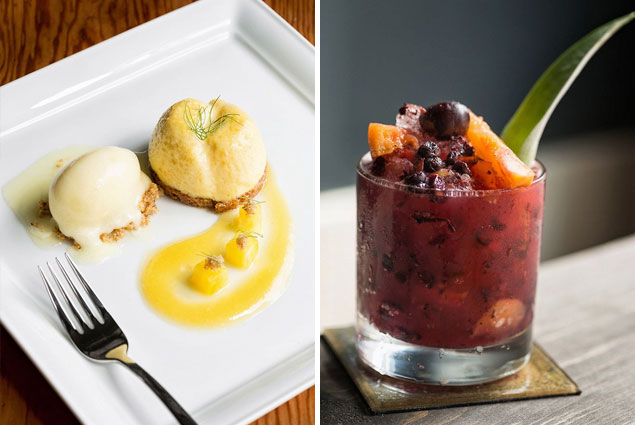 Looking ahead: booze to go
Thanks to a new DC law, you may be able to take that Sazerac on the road (though not in an open container; this isn't New Orleans). The Wilder brothers plan to bottle their three on-tap cocktails for tableside service and hope to eventually provide sealed, portable containers for those who prefer to sip at home. Aspiring barkeeps may also be able to purchase their bitters, syrups, and other cocktail accoutrement soon.
Red Light. 1401 R St., NW; 202-234-0400. Open Monday through Thursday 4 to midnight, Friday and Saturday noon to 2 AM, and Sunday noon to midnight.
*This post has been updated to reflect new information from the owners.