Robert Griffin III had dinner last night with his new wide receiver, DeSean Jackson, possibly to discuss the upcoming season's offensive playbook. They weren't dining alone, however. Also in the party were the rapper Bow Wow and, um, Jeffrey Thompson, the DC businessman who pleaded guilty last month to financing multiple "shadow campaigns" on behalf of local politicians, including a $668,800 off-the-books effort for Mayor Vince Gray in 2010.
Griffin and Jackson both published Instagram photos of their dinner last night at Foggy Bottom's Ristorante La Perla. The comments left by followers seem more concerned with whether Griffin is stepping out on last year's top receiver, Pierre Garçon, than the NFL stars' breaking bread with an admitted election-fraud mastermind.
Philadelphia Eagles coach Chip Kelly hasn't explained exactly why he jettisoned Jackson, but Jackson's antics on the field and off might have turned off the coach. Before he takes the field in burgundy and gold, Jackson is showing his new fan base he's got game. On Wednesday, Jackson and cornerback DeAngelo Hall showed up at The Huxley nightclub in downtown DC, where they popped a ridiculously oversize—and leopard-printed—bottle of Moet & Chandon Rosé champagne priced at $20,000.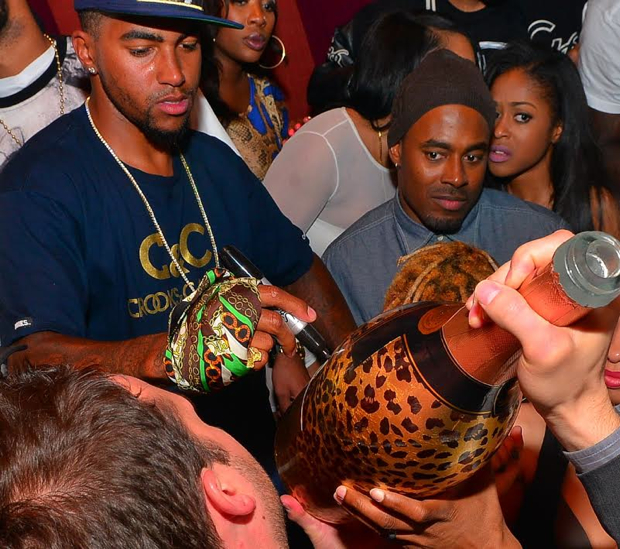 As for last night's affair, Redskins spokesman Tony Wyllie tells Washingtonian in an email he has "no idea" how "Uncle Earl" wound up at dinner with two of the team's biggest stars.