May is perhaps the loveliest warm-weather month in the Washington region, a few weeks of respite before humidity ascends its steamy throne and a break between the cherry-blossom tourists and the school's-out tourists. My recommendation? Enjoy your porch, hammock, or just a blanket laid out on the Mall and read something meaningful, interesting, and entertaining. In my opinion, the books I've selected as this month's must reads fulfill all three of those criteria. Got something else that's got you turning pages? Tell us all about it in the comments!
FICTION:
All the Light We Cannot See by Anthony Doerr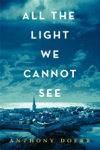 A miniature model of a Parisian neighborhood, a fabulous jewel, and a radio used to keep tabs on the French resistance–sign me up! Fortunately, Doerr (About Grace, The Memory Wall) goes way beyond wonderful details and constructs an intricate, compelling story about a bind girl and a curious boy whose lives will intertwine during World War II in ways that lead both to meaning and madness. Its brief chapters are themselves studies in miniaturism, great for all time-challenged readers.
The Unwitting by Ellen Feldman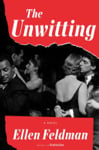 "In CIA parlance, those who knew were 'witting.' Everyone else was among the 'unwitting.'" When, in 1963, Nell Benjamin discovers her literary-journal editor husband was actually working for The Agency, it turns her world upside down–and that sentence makes Feldman's book sound a lot like the current televsion show "The Blacklist." But Feldman's finesse with both moral and emotional ambiguity makes her book a lot more like Thomas Mallon's Fellow Travelers than anything tube-based.
Bird Box by Josh Malerman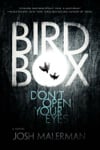 Post-apocalyptic novels are a dime a dozen, but interesting post-apocalyptic novels are always welcome on my shelves. Malerman's book ups the ante by never allowing readers to know what the actual threat is–a bomb? A pox? A war? A natural disaster?–while ratcheting up the tension for narrator Malorie, who is pregnant and alone with her two four-year-old children. It's one of the eeriest, most original psychological thrillers I've read in quite a while.
Night Heron by Adam Brookes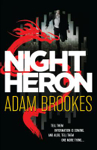 Author Brookes, who has been the BBC correspondent from the Pentagon and is currently "The Beeb's" DC correspondent, has spent his share of time in Asia, and all of that shows to good effect in his first spy novel that pits a MacGyver-y Chinese escaped convict nicknamed Peanut against his own government as well as British and American intelligence forces. All of them are grappling with a new world order in which China has a great deal of power, but much less savoir-faire.
Lovers at the Chameleon Club Paris 1932 by Francine Prose
If you're looking for a novel to simply fall into, look no further: Prose's latest sets the reader right down in the middle of a Paris that wants to forget where it has been and has no idea where it is going, although most readers and plenty of the characters are aware that something dangerous lurks around the corner. In the meantime, meeting photographer Gabor Tsenyi, crossdresser Lou Villars and their coterie (all based on real people) will fascinate you so much that you may even be shocked to realize what's happening.
<>NONFICTION:
American Spring: Lexington, Concord, and the Road to Revolution by Walter R. Borneman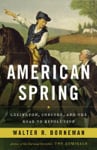 We're so used to the idea of the American Revolution that we've forgotten it, like all revolutions, had a beginning that was as fragmented and uncertain as all other revolutions in human history. Into the scene strides an unlikely and little-known figure, General Thomas Gage, A British general whose keen observations may have been what prompted his government to incite the Bunker Hill massacre–and thereby birth a revolution now seen as different from all others. A fascinating book.
The Mantle of Command: FDR at War, 1941-1945 by Nigel Hamilton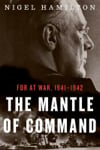 Weighty but worthwhile, Hamilton's account of President Franklin D. Roosevelt's wartime leadership has information about all aspects of his World War II years. However aficionados of the era may be surprised by the new emphasis and perspective Hamilton provides about the proposed invasion of North Africa in 1942 and the portrait of a president who relied more on his own instincts than on the advice of his cabinet–a real contrast to the Team of Rivals Lincoln we've come to love.
John Quincy Adams: American Visionary by Fred Kaplan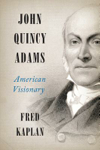 Simply learning about how deeply literary our sixth president was made me want to read all of Kaplan's beautifully researched and written biography, but there's more to love about JQA. An ardent abolitionist (hopefully you haven't forgotten his role in the Amistad case), he was also an ardent thinker and planner who wanted to keep Americans from simply reveling in the nation's growth and good fortune without considering its future and foundations. Biography fans, don't miss this one.
The True American: Murder and Mercy in Texas by Anand Giridharadas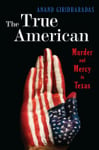 If you're looking for a story about the American dreams and American ideals, you may find it in this riveting tale of an immigrant pardoning the bigot who nearly took his life. The story begins in Dallas but roams around the nation and afield, including to a chicken-farm in Karachi. You'll have to read if you want to understand, but I urge you to take a chance on a fat new book and learn something about what has remained even as American population has changed so much.
JFK Jr., George, and Me by Matt Berman
Oh my goodness, remember George Magazine? (And let us take a moment to remember its founder JFK Jr., who died such an untimely death in 1999). It was going to be the publication of the 1990s, and even though it couldn't last (can anyone say Internet?), in this book about its hectic apotheosis, Matt Berman (who was hired by JFK Jr. as the magazine's creative director) gives less a primer in the life of a young magazine than a portrait of a young man whose family legacy continue to haunt the American culture.