Former DC Council member Michael A. Brown was sentenced Thursday to spend more than three years in prison for accepting $55,000 in bribes from undercover federal agents.
Chief Judge Richard W. Roberts of federal district court for DC said he was "stunned" by Brown's crime and apparent history of campaign malfeasance. "The citizens of the District of Columbia are better than that and they deserve better than that," Roberts said while handing down the sentence.
In total, Brown, 49, will serve 39 months behind bars, followed by two years of supervised release and 200 hours of community service, Roberts ordered. Prosecutors had asked for 43 months in jail for Brown, and Roberts told the courtroom multiple times Brown could have merited nearly six years in prision.
Brown pleaded guilty last June to accepting multiple cash bribes from undercover FBI operatives posing as contractors seeking to do business with the city government. The payments started in July 2012 when Brown was still on the Council; he lost his re-election race that November after his campaign treasurer allegedly pilfered more than $100,000 from his war chest.
Brown failed to notice "the culture of corruption rampant in our city," he told Roberts. "At this time, I'm the one who caused the pain."
The prosecution, led by Assistant US Attorneys Michael Atkinson and David Last, described Brown as a man who gave little regard for the corruption that surrounded him during his time on the Council. Brown took his first bribe just weeks after former Council member Harry Thomas, Jr. was sentenced to more than three years in jail for stealing hundreds of thousands of dollars in city funds earmarked for youth development.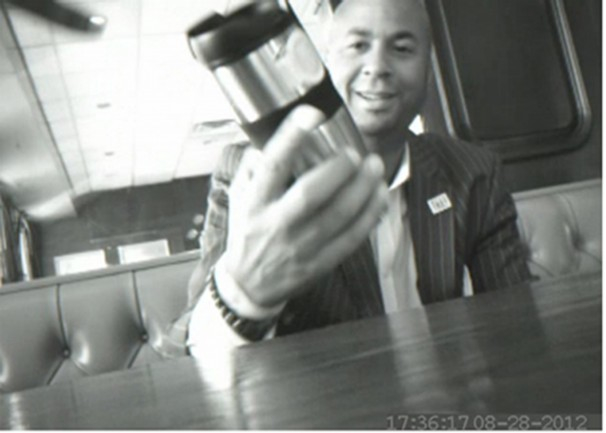 But the figure who shadowed over Brown's case the most is Jeffrey Thompson, the DC businesman who in March pleaded guilty to being the mastermind behind numerous off-the-books campaigns contributions to local and national politicians, including Brown on multiple occasions. (And, most famously, on behalf of Mayor Vince Gray.)
Brown's lead attorney, Reid Weingarten, said he wouldn't bog down the court with "Oedipal psychobabble," but proceeded to couch his client's downfall as an extended consequence of the 1996 death of his father, US Commerce Secretary Ron Brown, a longtime fixture in District politics.
"Michael has never fully come to terms with his father's death," Weingarten said. Weingarten said Brown's plan to cope with the loss was to achieve in politics what his father had never done—be elected to office.
"Michael entered into the world of Uncle Earl," Weingarten said, referring to the nickname Thompson asked his beneficiaries to call him. But rather than be Thompson's unwitting victim, prosecutors said Brown was "all-in" on corruption during his political career.
Brown helped prosecutors get Thompson's conviction, but his cooperation was far from satisfactory. Although Brown was up-front when he was arrested last year that he took $20,000 from Thompson in a 2007 race for the Ward 4 Council seat, now held by Democratic mayoral nominee Muriel Bowser, it was another six months before Brown told prosecutors Thompson gave $125,000 to his successful 2008 run and even longer until authorities learned Thompson paid off Brown to drop out of the 2006 mayoral race. Prosecutors described Brown's trajectory as a "crime creep," reaching back to a 1997 misdemeanor conviction when he made an illegal campagn donation.
In court papers, Brown's team argued that he took the money to afford his mortgage, health care for his ailing mother, his children's education, and other costs of living. But prosecutors replied by saying Brown used the money to pay for a lavish, unaffordable lifestyle.
"The story of broke-down Michael Brown does not hold up," Atkinson said. "The problem was not a lack of money. The problem was more money."
Brown declined to answer any questions when he exited the courthouse for a waiting Lincoln Navigator, but Weingarten said District politics has seen the likely end of the Brown family's involvement.
"Michael Brown is done in public life," Weingarten said. "That is for sure."