Amy Rizzotto is impressively dedicated to a healthy lifestyle. Though she has a full-time job as a fundraiser, she spends her nights and weekends teaching at Yoga Heights (which she co-owns), blogging about fitness and healthy recipes on her website, MOARfit, and coaching others on nutrition. "My wellness work doesn't feel like a second job—it's truly my passion to help people find their path to the happiest, healthiest version of themselves," she says.
When it comes to her own fitness routine, Amy says she'll try any workout once, but her staples include yoga (practicing and teaching), running, biking, hiking, and high-intensity interval training classes. She explains, "I'm a big fan of exercise that requires little to no equipment beyond the clothes you wear. Functional fitness training, using my own bodyweight for resistance and challenge, is more than enough to get my heart pumping and muscles burning, and achieve that sweaty, exhausted feeling of hard work and transformation. While I not-so secretly love being sore for a day or three after a workout, I'm also a big believer in self-care and rest—which is why more restorative styles of yoga, meditation, and foam rolling are key to balancing my fitness grind."
To keep herself fueled for her busy schedule, Amy relies on a diet heavy in fruits and vegetables, and likes to prepare meals in advance so she always has nutritious options on hand. Read on for a look at her daily diet, and check out her website and Twitter feed for some of the recipes she mentions.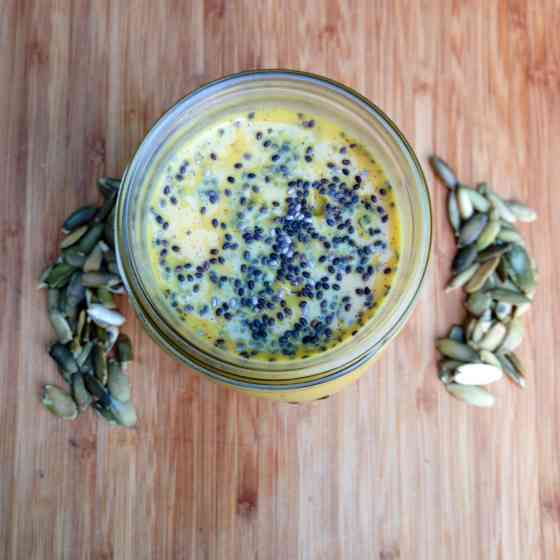 Breakfast: Pumpkin-apricot smoothie. "I make a smoothie for breakfast four or five times a week and load them with nutrient-dense fruits and vegetables, protein—either nonfat Greek yogurt or hemp protein powder—spices, and fiber-rich superfoods like chia or flax seeds. They're convenient on the go, super-healthy as long as you avoid added sugar and watch portion sizes, and filling enough to get me through the morning. I love this pumpkin-apricot version because it sneaks in lots of vitamin A with the orange fruits and veggies and tastes like fall, which I'm craving right now with all this DC humidity!"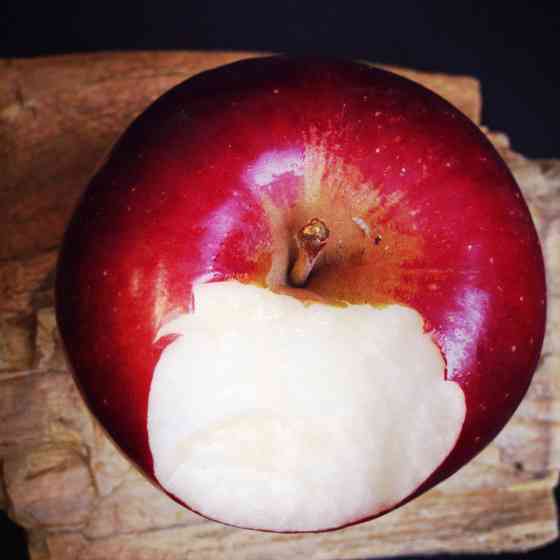 Snack: "Mid-morning, I usually have a piece of whole fruit as a snack to carry me through to lunch. I keep a bowl with some combination of avocados, apples, peaches, and grapefruits on my desk, so when hunger strikes I have a healthy option in arm's reach."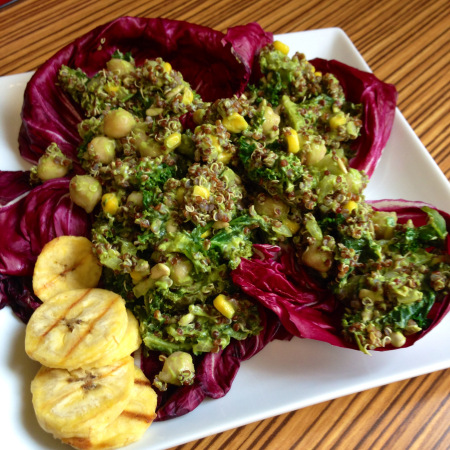 Lunch: Radicchio-wrapped quinoa kale taco salad with spicy avocado dressing. "I always advise my nutrition clients to prep meals on the weekend so they don't get caught underprepared or overwhelmed during their busy work week. Knowing how time seems to evaporate Monday through Friday, I practice what I preach and (almost) always make two large meals that I can split up into four lunches and dinners—I like to give myself the option of one lunch and one dinner out per work week! One of my favorite packable lunches is this healthier version of a taco salad, which uses radicchio leaves in lieu of taco shells or chips. It's vegan and full of fiber, heart-healthy whole grains and fats, keeps well, and tastes delicious."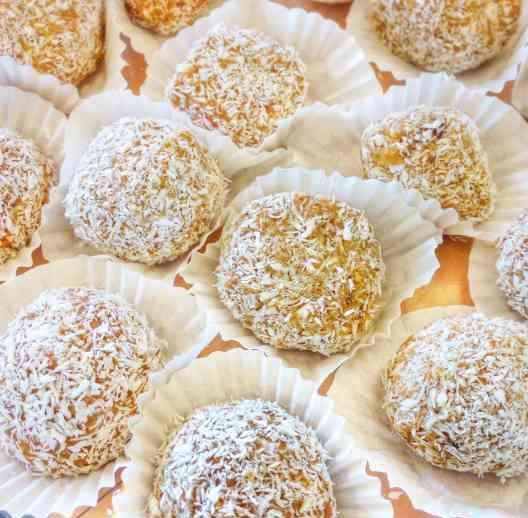 Snack: Pomegranate power bites. "I try to avoid eating processed foods as much as possible, but sometimes baby carrots and celery sticks just don't do it for me. I love to cook, so getting creative with homemade snacks is fun for me. I've made various versions of these 'power bites,' and I love the pomegranate molasses in this recipe. It contains tons of immunity-boosting antioxidants and a slew of B vitamins, which benefit everything from your skin and muscles to your cardiovascular and nervous system."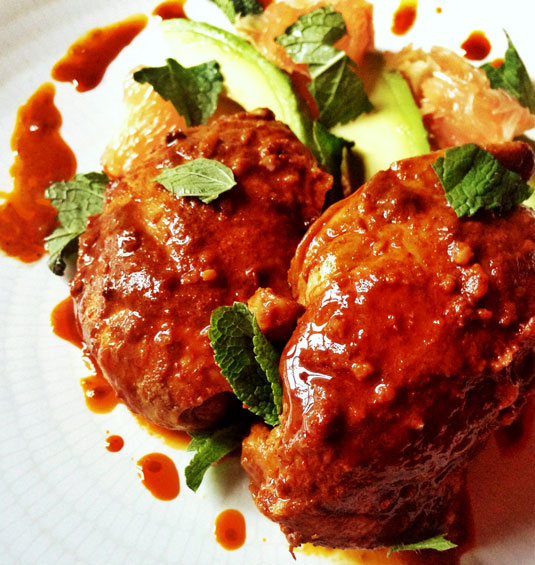 Dinner: Harissa-pomegranate roasted chicken with avocado, grapefruit, and mint salad. "Two strategies I suggest for people trying to eat healthy on a budget are to pay attention to the cuts of meat they purchase and to use spices to add bold flavors to basic meals. Chicken thighs are a much more affordable cut than breast meat, and harissa—a North African spice blend featuring a variety of flavors ranging from hot chili to caraway—will take any meal from blah and boring to bold and yummy."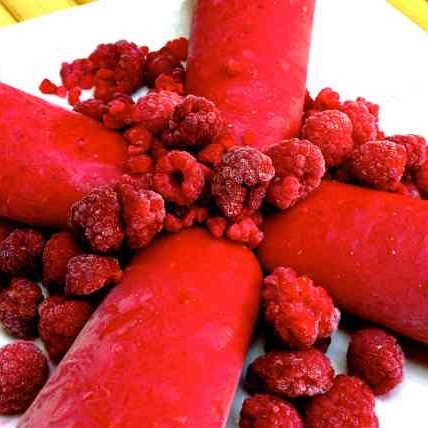 Dessert: Raspberry-rosewater popsicles. "While I typically opt for a square of dark chocolate as my post-supper sweet treat, in summertime, sorbet and popsicles are in order. I ordered a popsicle mold off Amazon last summer and really enjoy coming up with unique combinations. I once had a raspberry-rosewater macaron in Paris and have been enamored with the flavor combination ever since. This popsicle mimics that heavenly Parisian pleasure and at under 100 calories is 100-percent guilt-free."
Disclaimer: The Food Diaries series is intended to be inspirational and is not an endorsement of each individual's diet.
Are you a local health, nutrition, or fitness expert with a love of food? Keep a food diary for us! E-mail wellbeing@washingtonian.com for details.