Katie Thornhill knows plenty about choosing a diet that keeps her energized. During the day she's a full-time political fundraiser and an ambassador for the DC meal company Power Supply, and just launched her own health-coaching company called Grip DC. She's also a Yoga Sculpt instructor at Georgetown's CorePower Yoga, a class she describes as "an intense mix of sun salutations, plyometric work, ab work, cardio, and a whole lot of booty whooping. My students love the class, and I love seeing their energy soar." On top of all that, she finds time to fit in runs along the C&O Canal. This leads to some long days—as in, 5 AM to 11 PM.
"My days are long, especially on Monday and Thursday when I teach Yoga Sculpt at 8:30 PM," Katie says. "Maintaining my energy levels so I can perform my best at work while also working out is important to me." To keep her fueled for her marathon schedule, she relies on a Paleo and gluten-free diet, including periodic healthy snacks, and stays hydrated with lots of water. Read on for a closer look at her typical daily diet.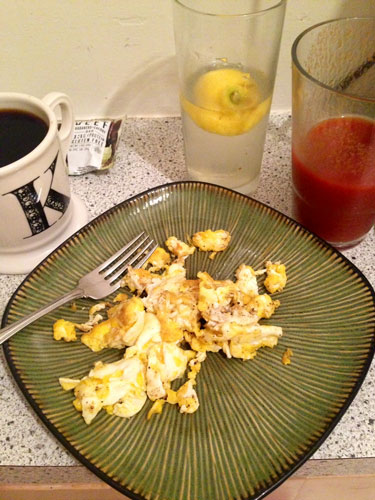 Breakfast: Cold water with apple cider vinegar and lemon, two eggs sautéed in grass-fed butter, and spicy V8 tomato juice. "I highly recommend adding apple cider vinegar to your daily diet because it is rich in potassium and acetic acid, and can help regulate blood pressure, clear up skin conditions, and boost your metabolism. At first the flavor threw me off, but after the first few times drinking it I really enjoyed the taste."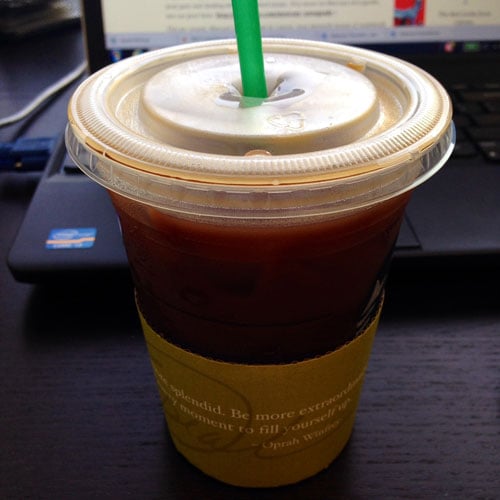 Coffee: Grande Starbucks iced coffee with sugar-free mocha syrup. "If I don't have time to make my own iced coffee to take to work, I pick up a grande iced coffee with one pump of sugar-free mocha. I know there are a ton of artificial ingredients in this mocha syrup, and I really try to stay away from artificial anything, but try going off five hours of sleep each day! If there is something you don't mess with, that is me and my coffee. I also picked up five Power Supply Paleo lunches from Balance Gym in Glover Park, because I don't have the time to prep all my food for the week, and these list both the ingredients and the nutritional value so I know exactly what I'm putting into my system."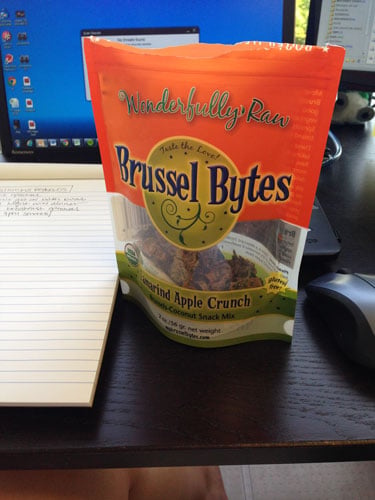 Morning snack: Wonderfully Raw Brussels Bytes. "These are the best. I will try any flavor, but my favorite is the tamarind-apple crunch. I love that they are raw, gluten-free, and organic—everything I want in a health snack."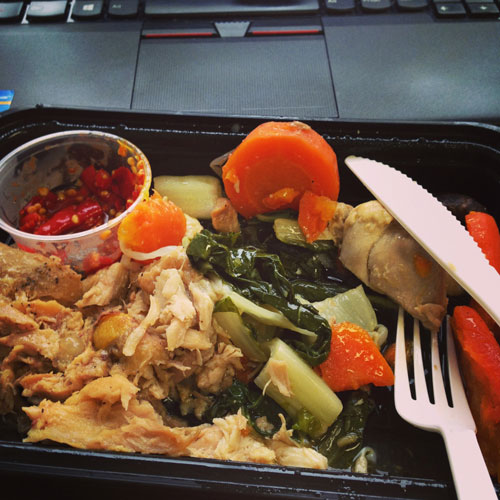 Lunch: Power Supply chicken, shiitake mushroom, carrot, and bok choy sauté.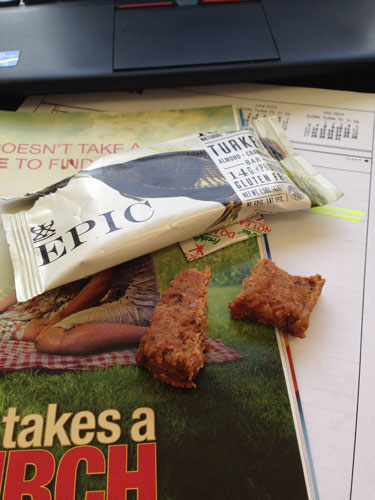 Afternoon snack: Epic Bar in turkey-almond-cranberry. "Naturally low in fat and loaded with vitamins and minerals, turkey is an exceptionally dense source of nutrient-rich protein. This delicious bar is loaded with almonds and cranberries to add both texture and balance to the meatiness of the turkey."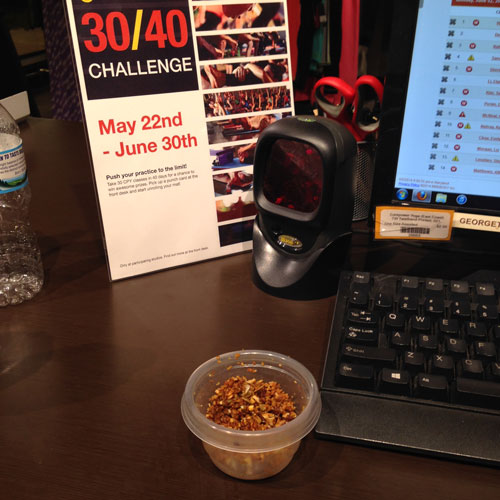 Pre-class snack: "Since I had some time before teaching my class at 8:30, I changed into my running gear and headed out for a run along the canal. It felt great to squeeze in a six-mile run; it may seem like a lot in one day, but I am passionate about running and working out. It makes me feel good! Then, for a little boost before class, I grab a handful of my PaleoKrunch cereal. This is the perfect mix of gluten-free, grain-free cereal made from a blend of raw almonds, raw walnuts, shredded coconut, raw sunflower seeds, and raw pumpkin seeds with a hint of honey, vanilla, and maple syrup."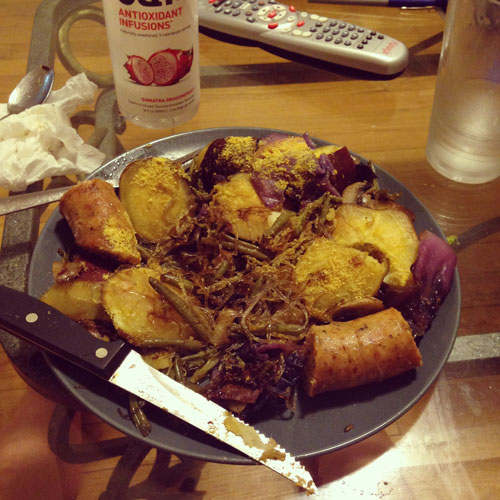 Dinner: Sautéed vegetables and kelp noodles with chicken sausage. "Once class is over and I say bye to all my students, I make my way home to fix dinner. I love to cook, but at 9:45 PM I want to fix something quick that will refuel my muscles and glycogen stores quickly. While rehydrating with more water (have to stay hydrated!) I throw into a skillet a cut-up Japanese sweet potato, kelp noodles, green beans, purple cabbage, and an organic chicken sausage, and sauté it all with some coconut oil and Braggs liquid amino. Once the vegetables are cooked and the sausage is perfect, I top it all with a sprinkling of nutritional yeast. I sit down to enjoy my dinner and talk to my fiancé about his day. Then it's lights out by 11, because before you know it, it'll be 5 AM!"
The Food Diaries series is intended to be inspirational and is not an endorsement of each individual's diet.
Are you a local health, nutrition, or fitness expert with a love of food? Keep a food diary for us! E-mail wellbeing@washingtonian.com for details.