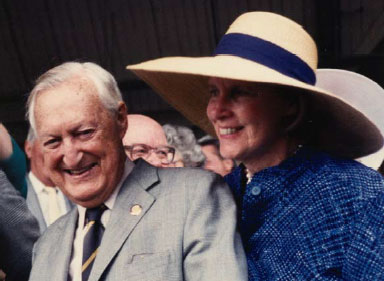 The Sotheby's auction this fall of more than 2,000 items from the estate of the late Rachel "Bunny" Mellon—art and other treasures valued at more than $100 million—could be the auction of the decade. Mellon, who died in March at age 103 at her home in Upperville, Virginia, and her husband Paul, who died in 1999, were renowned collectors of paintings, sculpture, manuscripts, jewelry, and French, English, and American furniture. His family founded the National Gallery of Art.
The announcement was vague about what items will be sold and the exact date of the sale, saying only it will be a "series of auctions this fall in New York." The New York Times said it will be in November and will include items from Mellon homes in Upperville, New York, Cape Cod, Antigua, and Paris. A number of their paintings, by some of the world's most celebrated artists, already were bequeathed to the NGA and other art museums.
Proceeds from the sale will go to the Gerald B. Lambert Foundation, set up by Bunny Mellon in honor of her father, who was president of the Gillette razor company and a founder of Warner-Lambert, which initially marketed Listerine, invented by her grandfather. The foundation supports Oak Spring Garden Library, her esteemed horticultural collection that is endowed to endure on the Mellons' Upperville estate.